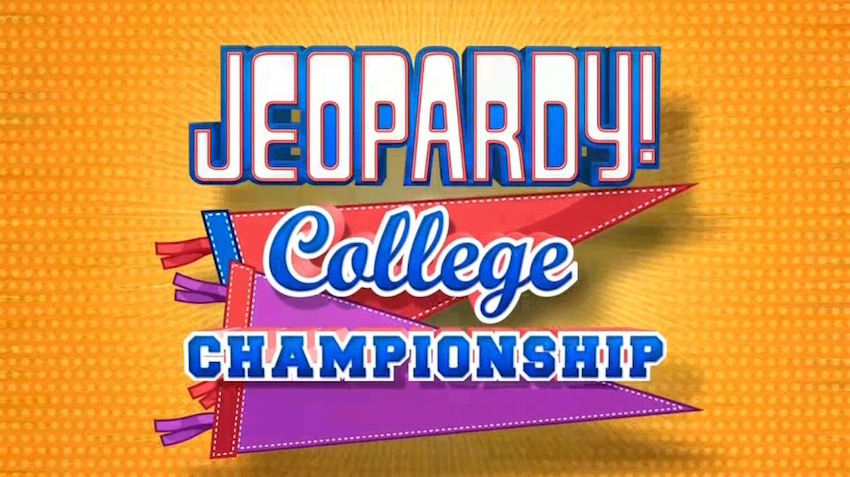 Question: "The trivia game show where college students compete against each other." Answer: "What is College Jeopardy?" If you haven't been paying attention, we've already hit the semifinals of the annual college version of the famous game show, Jeopardy! To become contestants, students from different colleges had to take an online test, go through another round of written tests, and participate in a live tryout in front of three Jeopardy producers. Here are 9 of the 15 students who participated that made it to the semifinals:

Competing in tonight's semi-final are Emily Bingham, a senior studying literature and marketing at Wright State University, Sam Deutsch, a junior political economy major at USC, and Hannah Norem, a sophomore double major in government & international affairs and religion at Augustana University.

For tomorrow's semi-final, we have contestants Ziad Ali, a senior studying electrical engineering at North Carolina State, Sarah Dubnik, a senior who is a chemistry and computer science double major at University of Pittsburgh, and Kate Laubscher, a freshman studying political science and communication studies Northeastern.

Sun is a freshman at Columbia University, and has always had a passion for trivia. Growing up, she was part of the QuizBowl team in high school, and quickly joined the team at Columbia once she settled in. Gus Woythaler is a senior studying computer science and engineering at Stanford University. He shared that "being on Jeopardy! was on of the coolest experience he's ever had"!
Niki Peters is a sophomore studying integrative biology at UC Berkeley. She has been obsessed with quiz shows since she was young, and is currently the co-president of UC Berkeley's Quiz Bowl Club. Apparently, the active Quiz Bowl Club was one of the reasons why she wanted to attend UC Berkeley (so if you're currently researching which college to go, do your research and find what you're passionate about)! Niki advances to the 2-day final on Thursday and Friday, beating out Gus and Emily from Stanford and Columbia.
Don't forget to tune into tonight's show! Interested in applying to one of these universities? Search our database to get a better idea of where other students applied and how they got in. Talk to a mentor and get essay help to get you into your dream school.