​Hindsight is 20/20. This week, we asked our interns to share what aspect of their college application they wish they could do over. Below are some of their responses. We hope you'll keep these in mind as you go through your own application process—don't make the same mistakes they did!

Davidhpa:
I attended a school that did not provide AP classes, only IB classes. However, students have the option of studying for an AP test on their own and then taking the AP test. Many IB classes cover all the material of the AP test of the same subject. However, I realized this too late and was unable to take any AP tests. If I took AP tests, I would have been able to receive more transfer credits at USC.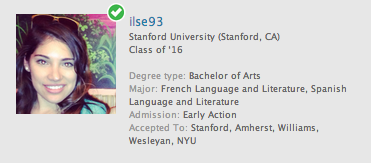 ilse93:
Now that I think about it, even though I was a great student in high school, I didn't do particularly well in my SAT. Although I did take the test 3 times, I never achieved the score I wish I had. However, at the time, I didn't prioritize this test over the other aspects of a college application. Thus, if I could go back, I would definitely study more for this. I wouldn't necessarily study harder for it, but I would just study smarter for it. For example, if you aren't able to take an SAT Prep course, I would use the internet to research HOW to study for the SAT.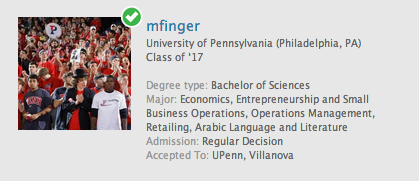 mfinger: If I could do my college application process over again, I would send a supplemental letter of recommendation to all the universities I applied to. I sent one, from a mentor/teacher who knew me really well, to the university I was ultimately accepted to, and I believe there is a correlation there. Some schools don't allow supplemental recommendations, but I would have sent that letter to all of those who do. I believe if I had done that, I would have gotten into my other top choice school as well because I believe the letter spoke to another side of me that may not have been as strongly represented in my actual application.

elliothanng:
I did not submit a resume with my college application. During my application process, I figured that resumes were completely unnecessary and that it would not benefit me much. Little did I know, providing my resume would add more professionalism into my application. Also, a resume would be a condensed version of your application where the admissions officers would be able to read a concise brief on everything important you have done so far in your academic and professional career. Students should always take time to do this as it does prepare them for resume writing. Not only does this provide early results, but it is great practice.

caseyc: Honestly, the process went pretty well for me, and there were no majors errors or blunders. However, my one "mistake" was that I waited until the last minute to do everything, and was very pressed for time to make the Early Action November 1 Deadline. In fact, I didn't finish my common application essay until the day the app was due, and didn't submit the application until 11 pm the day of (with an hour left to spare). Despite this shockingly close call, I was still accepted. So, I would advise to start your essays early and be organized and ahead of schedule. Don't let "senioritis" strike you until after your college dreams have been fulfilled.