For most college students, their days are spent going to class, interacting with professors and friends, and going about their normal day. But a new wave of Chinese students at American colleges and universities has some wondering whether the schools need to change.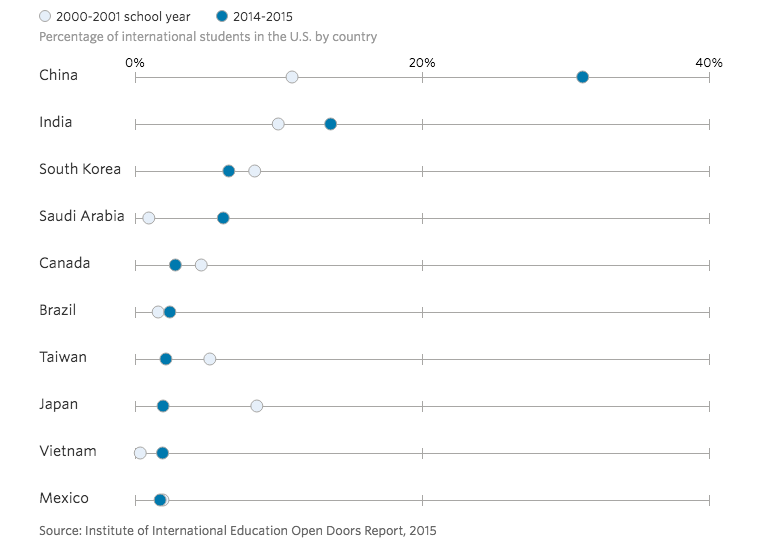 In 2014, Chinese internationals accounted for 975,000 students in the US higher education system, nearly one-third of all overseas students at colleges and universities in America. The goal? To create an experience where students can learn and immerse themselves in a new culture. The problem, though, is that some professors, like NYU Chinese history professor Rebecca Karl, feel that Chinese students "can pose a burden". She now modifies her class lectures to ensure that all students can understand, a problem that can slow down the pace of class and increase workload for professors.
But that hasn't stopped colleges and universities from looking to increase the number of international students on campus. Oregon State's international student population went from 988 students in 2008 to a whopping 3,300 students in 2015. But with those students comes a lot of new out-of-state tuition funds, something that has led to 300 tenured professors and has allowed the school to nearly double overall enrollment.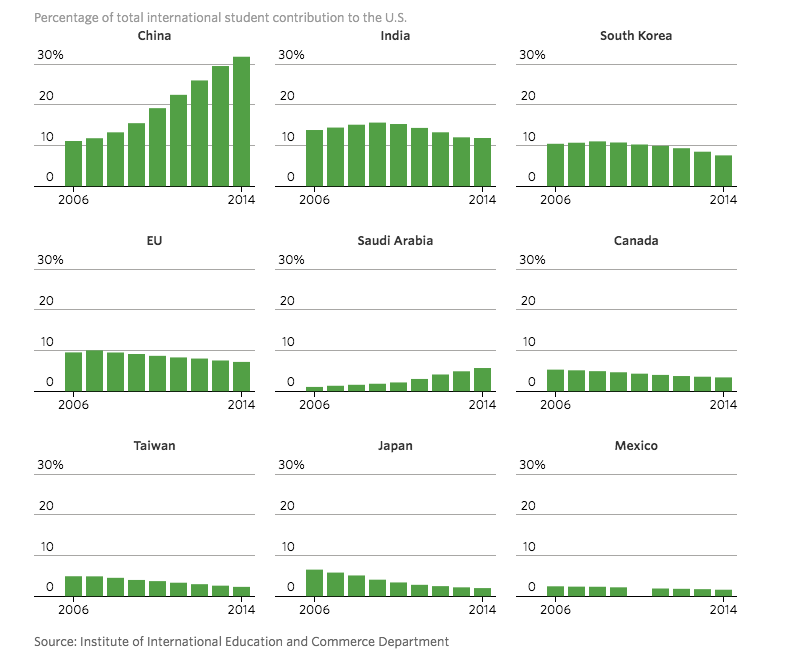 The students, on the other hand, feel that the experience of attending university in the US has been vastly different than their expectations. "I didn't expect to go abroad and take classes with so many Chinese people," said one Chinese international at Oregon State University. The experience for many Chinese international students tends to be isolated; students like Chutian Shao at the University of Illinois, Urbana-Champaign hang out with exclusively Chinese international students, primarily speak Chinese, and rarely interact with professors for help outside of class.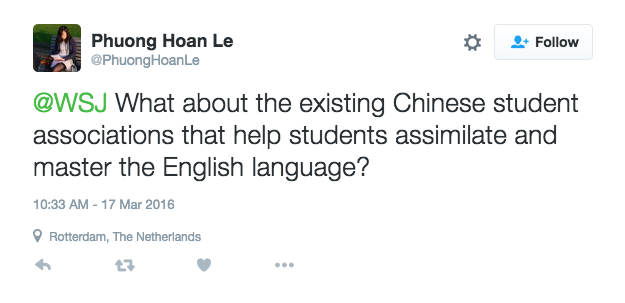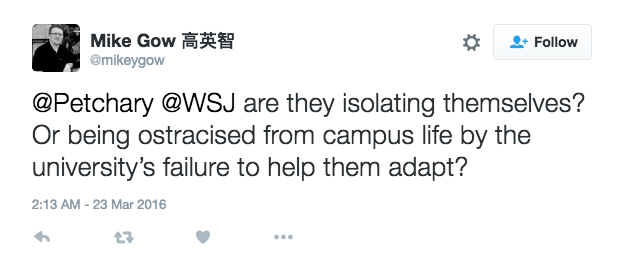 In response, some universities are aiming to make a change, and hoping that they can create a more inclusive environment for international students. At the University of Pittsburgh, the minimum score on the Test of English as a Foreign Language (TOEFL) was raised from 80 to 100 after students were struggling to communicate without the help of a translator. Though the international enrollment is now down almost 25%, vice provost for undergraduate studies Juan Manfredi says it's helped the students so far.
Is this a problem that universities should focus on fixing, or does it fall on the students to do more to succeed?