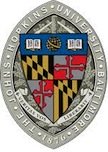 When I applied to college in 2002, the process was very different. Very few of my friends took test prep classes—we just kept taking the test until we got our desired score. The SAT Writing Section didn't exist, though there was a painful analogies section. I'm sure there were online forums for people applying to college, but they were even less helpful than they are today. I depended on books like the College Board's College Handbook and 50 Successful Harvard Application Essays. I also read Bill Paul's Getting In, which follows five students who are applying to Princeton University (none are accepted). The Common Application was brand new, and you had the choice of submitting Common App or a school's unique application—guidance counselors recommended the latter. They also recommended visiting schools, but I never made time for that.
I had very little idea of what I wanted in a school and even less of what schools looked for in applicants. The most depressed and burnt out time in my life was from junior spring to senior fall of high school. My mother did alumni interviews for Dartmouth, so you'd think I would have some extra guidance on the college application process, but her role just made it worse. She constantly compared my credentials to the students she interviewed, and told me I needed more "sparkle." I took that to mean I should sign up for as many extracurricular activities as possible: varsity sailing, soccer, swimming… debate team, math team, National Art Honor Society, student government, drama club… I volunteered with Special Olympics, took classes at UConn, worked part-time a scrimshaw store, rowed out of Coast Guard Academy at 5AM… I was too sleep deprived and exhausted to take pleasure in anything—any sparkle I might have had was gone by senior fall.
I was also terrified of putting myself out there and being rejected, so when it came time to apply to college, I took the same approach I had taken with my extracurriculars: I cast a wide net and half-assed the application process. I didn't finish the applications for the reach schools my parents wanted me to attend; I sent out the common app to all top 30 schools that took it (which was about half), and I didn't bother with their supplemental essays. Somehow I was accepted to Johns Hopkins, Rice, and Middlebury—three very different schools. I ended up going to Johns Hopkins. I was happy there, and regularly recommend the school to my younger siblings' friends… But I would never recommend my process.
If I could do it all over again, I would play two sports instead of four (I was never very good at soccer or crew)—and I would have reached out to sailing coaches at the schools I was applying to. I would cut my extracurricular list in half, dropping the activities I didn't enjoy. I would take a test prep class rather than spend hundreds of hours taking and retaking tests on my own. I would visit schools before applying, so I was motivated to complete my applications.
However, I would still feel pangs of anxiety and loneliness throughout the application process. How do you get rid of that?
One way is to hire a college admissions consultant, thus putting your fate in hands of an "expert." A recent study found that more than a quarter of high school students scoring an 1150 or above on the SAT (out of 1600) hired an independent education consultant to help in the college admissions process. Many consultants started as admissions counselors at universities, and charge upwards of $40,000 per client. That's an expensive price tag to lift the veil on the college admissions process.
That's where AdmitSee comes in: providing affordable access to a college admissions expert's filing cabinet. I remember how miserable the college admissions process was when I applied over a decade ago, and I haven't seen it get any easier for my younger siblings. Instead, it's only gotten worse. The number of applicants has increased dramatically, and college acceptance rates are at an all-time low. While there are plenty more college advice sites, they're cluttered and full of forum trolls.
I hope AdmitSee will make it easier for future applicants to access trustworthy advice, and make them feel more confident through the lengthy admissions process.