What colleges offer the best entrepreneurship programs for students, and how are they evaluated? In this series, we break down the top college entrepreneurship programs for you and what makes them innovative.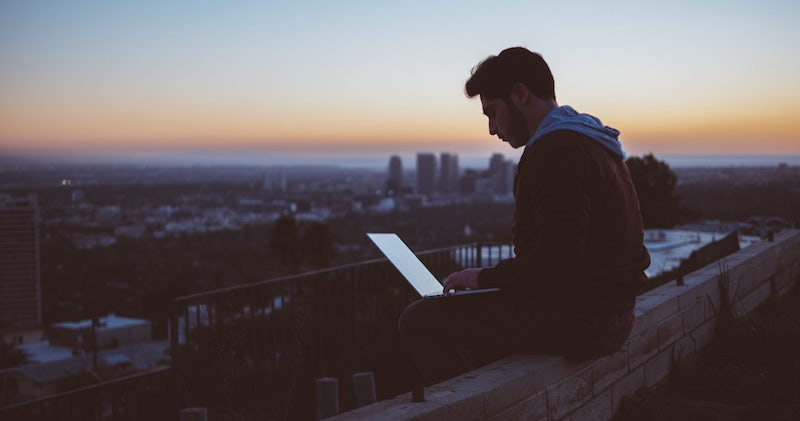 Generation Z has been described most often as "entrepreneurial" and "tech-savvy" according to marketing surveys. A recent higher ed study found that 31% of current college students are interested in declaring a "purpose" rather than a "major" in order to select courses that will help them build their careers. It's no wonder students from this particular group are interested in entrepreneurship and learning practical skills in college to launch their ideas.
Top 15 Undergraduate Entrepreneurial Studies Programs
Featuring 5 Lesser Known Colleges for Entrepreneurship
All 5 schools are ranked on both The Princeton Review/Entrepreneur list of Top 25 Undergrad & Grad Schools For Entrepreneurship Studies For 2017 and on Business Insider's List of 24 best colleges for future entrepreneurs. Babson and Baylor had the additional honor of also making U.S. News and World Report's 12 Best Undergraduate Entrepreneurship Programs.
Babson College (Babson Park, MA)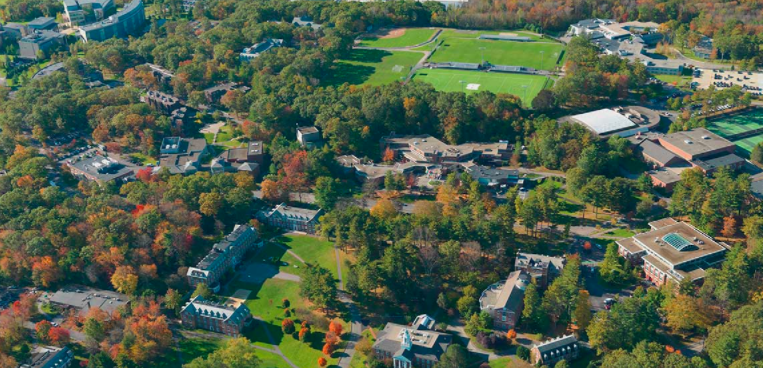 Few have heard of this Massachusetts school unless you're fully committed to studying Entrepreneurship. Babson tops both the U.S. News and World Report's and The Princeton Review's lists for best undergraduate entrepreneurship programs. The school prides itself on entrepreneurship being an essential part of the school's culture and DNA.
What makes it stand out?
Where most schools that purport to provide studies in entrepreneurship offer a few electives to supplement a more traditional Econ or Comp Sci major, Babson offers a whole curriculum designed around entrepreneurship. Starting from Day 1, Babson structures its students' learning around real world business skills and team building. Its Foundations of Management and Entrepreneurship (FME) course, which tasks students with launching and developing a business, is required for all first-year undergraduates. The yearlong course incorporates lessons in marketing, accounting, operations, and information systems and also provides funding for each idea. Student business ideas range from physical products to campus services (You can see a list of current and past projects). Other courses, such as "The Ultimate Entrepreneurial Challenge" (a competitive course based on Donald Trump's TV show "The Apprentice") or "Crowdfunding," elevate Babson's entrepreneurship offerings beyond the basic coursework you would expect.
Quick Facts:
No. of entrepreneur-related courses: 24

Students enrolled in entrepreneurship classes: 2,141 (out of 2,283 undergraduates)

Startups launched by grads in last 5 years: 320

Funding raised by grads in last 5 years: N/A
Baylor University (Waco, Texas)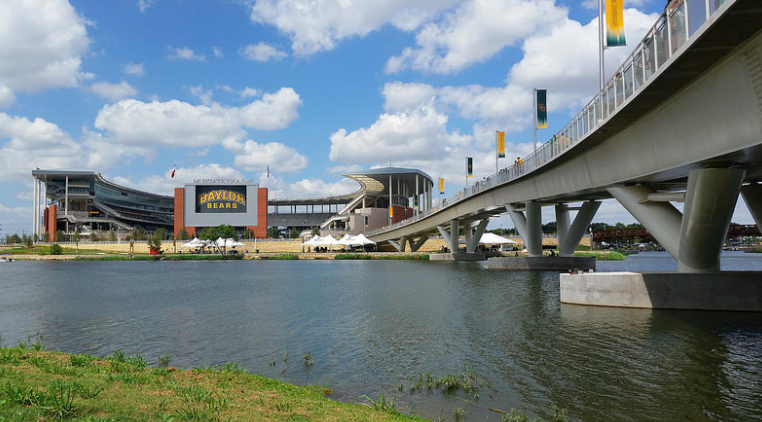 Baylor may not be a school of note for those who are unfamiliar with the South, but this Texas school is the oldest university in Texas still operating. If you're interested in entrepreneurship, Baylor's Hankamer School of Business had a wide range of academic and extracurricular offerings.
What makes it stand out?
Students who major in Entrepreneurship and Corporate Innovation at Hankamer receive instruction not just on theoretical courses, such as "Entrepreneurial Leadership" and "New Venture Finance: The Entrepreneur's Perspective," but also on the practice of launching and sustaining businesses from "Franchising: Franchisee & Franchisor Perspectives" to "Managing the Family Business." If you want to really get hands-on, Baylor offers a two-semester course called "Accelerated Ventures" that enables students to develop an idea, raise real funds, and launch monetizable products.
Students who crave an environment to live and breathe entrepreneurship can even take that passion beyond the classroom with their Baylor roommates. The school's Business and Innovation Living-Learning Center (B&I-LLC) provides housing for undergraduates who prefer to live with like-minded entrepreneurial students. The center takes care of housing and supplies academic support for students from all fields of study.
Quick facts:
No. of entrepreneur-related courses: 31

Students enrolled in entrepreneurship classes: 2,060 (out of 14,348 undergraduates)

Startups launched by grads in last 5 years: 280

Funding raised by grads in last 5 years: $30 million
Northeastern University (Boston, MA)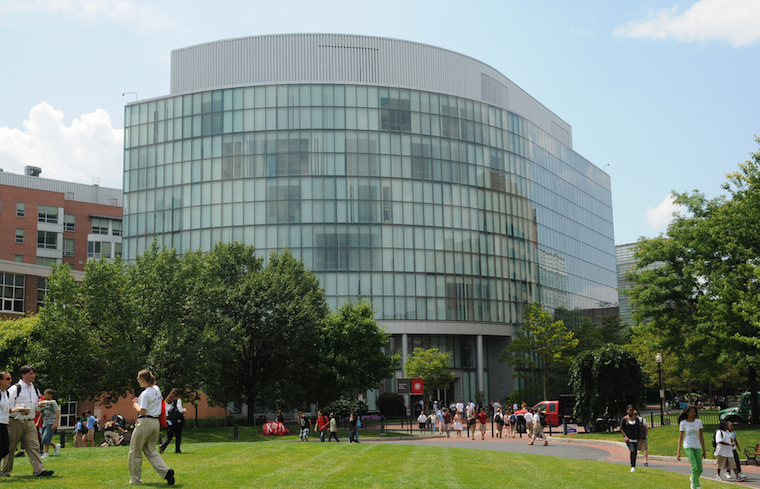 Northeastern is probably best known for its co-op program that encourages students to spend a semester or two on an externship gaining real world work experience in addition to academic coursework. The school's entrepreneurship classes reinforce this commitment to experiential learning.
What makes it stand out?
Students who wish to pursue a minor or concentration in entrepreneurship can take courses in 3 different tracts under the Center for Entrepreneurship Education: (1) "Technology Ventures" courses focus on scalable ideas rooted in innovation and design, (2) "Next Generation Family Business" cater to Northeastern's tradition of family business and teach heirs-to-be about growth, succession, and family business finance, while (3) "Social Ventures" courses address ideas centered on developing countries and microfinance. Aside from courses designed to teach practical skills to students planning to launch their own ventures or take over family businesses, Northeastern also offers a student venture accelerator that finances student ideas by drawing on the school's investor network.
Quick facts:
No. of entrepreneur-related courses: 32

Students enrolled in entrepreneurship classes: 1,121 (out of 13,473 undergraduates)

Startups launched by grads in last 5 years: 330

Funding raised by grads in last 5 years: $145 million
Brigham Young University (Provo, Utah)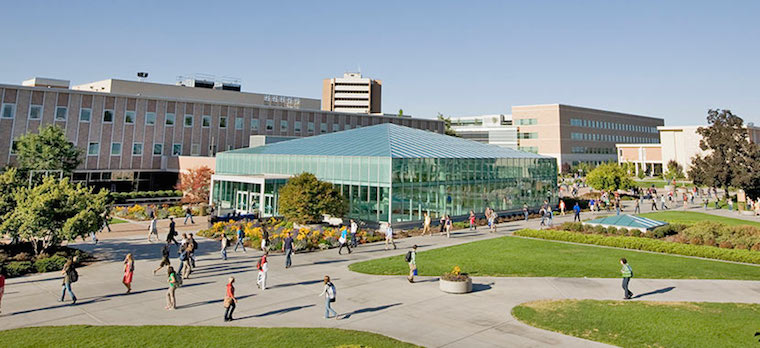 If you know about BYU, you probably know it because of its affiliation with the Mormon Church. As the largest religious university in the United States with a mandated honor code around substance use and extramarital sex, the school attracts students who largely ascribe to a particular kind of college experience. However, even nontraditional students are considering BYU for its stellar entrepreneurship offering.
What makes it stand out?
The Rollins Center for Entrepreneurship and Technology (CET) at BYU provides students with workshops, lecture series, business idea competitions, networking conferences, and even mentors who guide them through career development. An entrepreneurship-specific major is available ("Entrepreneurship Management") or students can get involved in any of 10 entrepreneurship clubs. The school does a great job connecting BYU graduates with current students, and maintains a Founders Directory of alumni. As a testament to the school's influence in preparing students for the venture world, its graduates have raised a total of $430 million in the last 5 years.
Quick facts:
No. of entrepreneur-related courses: 43

Students enrolled in entrepreneurship classes: 4,985 (out of 30,979 undergraduates)

Startups launched by grads in last 5 years: 320

Funding raised by grads in last 5 years: $430 million
Baruch College - City University of New York (New York, NY)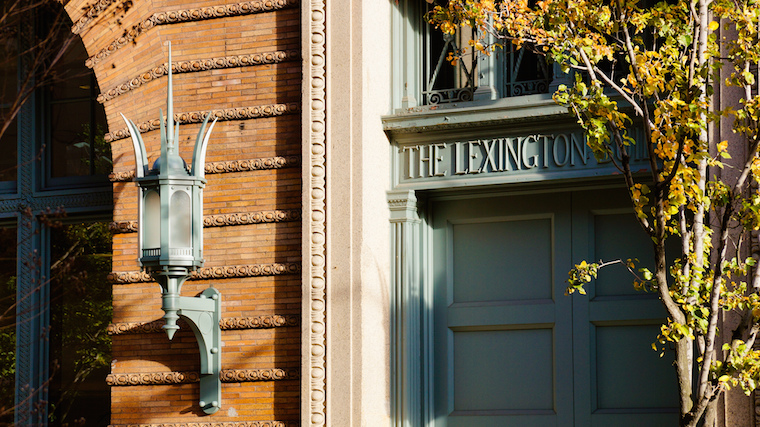 Virtually unknown outside of the greater New York tri-state area, Baruch College is a great choice for students interested in any kind of business. The Zicklin School of Business offers 10 career-oriented majors from more technical subjects, such as "Accounting" and "Statistics and Quantitative Modeling," to studies in organizational management, such as "Industrial/Organizational Psychology" and "Human Resource Management."
What makes it stand out?
Nestled under the "Management" category is the Entrepreneurship Major with required courses that run the gamut from "Entrepreneurial Start Ups" to "Family Business Management." Electives get even more nuanced, from "Critical Conversations for Entrepreneurs: Selling and Negotiating" to "Intrapreneurship: Managing Ventures Within the Corporation."
Outside of the wide range of coursework, students can get involved with the Lawrence N. Field Center for Entrepreneurship, which houses MakerHub, a resident space where students get to explore making things using robotics, circuit technology, and 3D printers. The Field Center also offers a startup accelerator program for CUNY startups and workshops for small business owners. Undergraduates interested in interning at a startup during the school year can apply for the Baruch Entrepreneurial Intern Fellowship Program, which pays students a stipend to pursue an unpaid internship to gain real world startup experience.
Quick facts:
No. of entrepreneur-related courses: 18

Students enrolled in entrepreneurship classes: 827 (out of 15,210 undergraduates)

Startups launched by grads in last 5 years: 935

Funding raised by grads in last 5 years: $33 million
Want to see successful application files at these top entrepreneurship schools? Our premium plans offer different levels of profile access and data insights that can help you get into your dream school. Unlock any of our packages or search our undergraduate profile database to find specific profiles that can help you make an informed choice about where to apply! We have 60,000+ successful college application files uploaded by college students. See how they got in, and how you can too!