If you've been hard at work on the ACT but haven't seen an improvement in your scores, you may be in need of an ACT refresher. You know that saying, "Don't study harder, study smarter?" Yeah, that.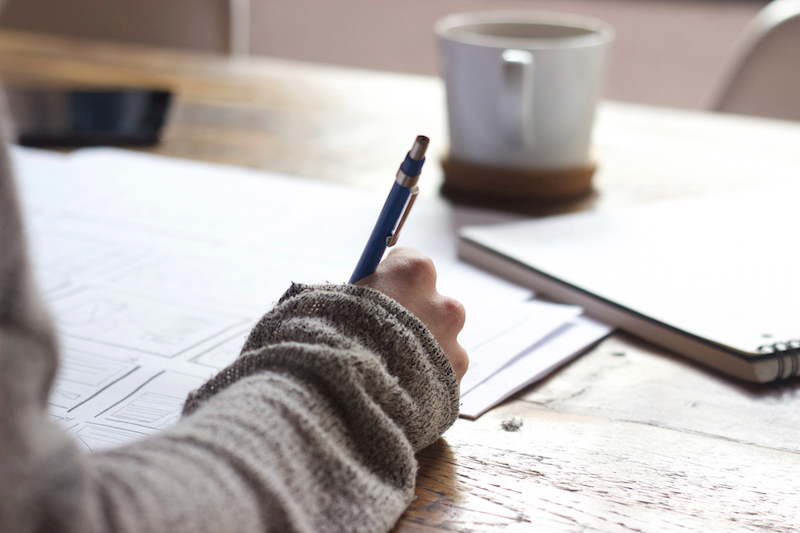 These five tips will get you well on your way towards smarter study and a higher ACT score!
1. Know Your Baseline. First things first. Take a practice ACT before anything else. ACT practice tests will be the cornerstone of your prep. You can get so much information from just a single test, and taking a test a week will keep you on track as you go through your studies. Where are you improving? Where are your scores stuck? By spending time taking practice tests (and correcting them carefully), you'll not only get a great snapshot of your progress, but you'll also get great experience with the format and experience of the test itself.
2. Start an Error Log. No, this isn't about beating yourself up for missing questions! It's about finding patterns in the mistakes you're making on your practice tests and in your practice sets, and then learning how to correct them. This is also a great way to create study materials for your final week before the official exam—after all, what question set could help bolster your score more?
3. Strategize. You wouldn't go to the airport without a destination. Nor should you take the ACT without knowing what you're aiming for. While you don't need to know exactly what your goal score is, it's helpful to have a range in mind throughout your practice (what is the ACT score range of students accepted at your dream school, for example?) Not only will this help contextualize your practice and let you know how your most recent scores measure up, but it'll also keep you thinking about the bigger picture.
4. Make the Most of Your ACT Study Guides. In almost every case, it'll be better to pick and choose sections from different parts of the book, rather than working through it page-by-page. Why? Because you want an equal amount of practice with each area, ideally, and ACT study guides address questions by section. Work with your error log to zero in on the areas where you can improve the most. Make sure, as you go forward, that you don't fall into the habit of just skimming through the book in order. Instead, your prep should be tailored to your strengths and weaknesses every step of the way.
5. Know Your Resources. There's a lot of bad material out there—but there's a lot of good material, too! How to distinguish the good from the bad (or the ugly)? The official ACT website is a great place to start and Magoosh has excellent free expert-crafted materials. For more on the best places to look for self-directed help, check out the Best ACT Books of 2016-2017 to see what you should look into—and what you should avoid.
At the end of the day, there's a lot you can do to boost your ACT score. Whether or not you end up achieving your goal score and getting into your dream college will depend on how serious you are about staying on track. So best of luck—you're off to a great start already!