Accepted to Brandeis and thinking about enrolling? First, come down to Waltham and stop for some the best highlights in just 36 hours!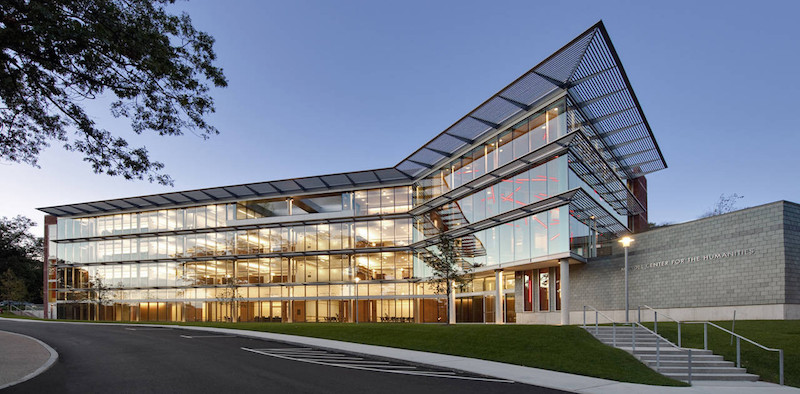 Lunch
Moody Street is just a quick drive from campus, and has a variety of fantastic restaurants and lunch options to choose from! Choose from mouth-watering Spanish tapas at Solea, or stop by my personal favorite brunch location- In a Pickle! In a Pickle is a trendy brunch destination among Brandeis students and offers delectable brunch specialty items such as the M&M Pancakes and Nutella-Stuffed French Toast!
Tours and Information Session
Tour our beautifully quaint little campus and get an insider look on Brandeis life through one of our info session. This is a great opportunity to have those lingering questions answered before you decide to enroll! Tours and info sessions are generally available in the afternoons Monday – Fridays, and occasional Saturdays, but make sure to book ahead as tours do fill up! Visit the college website for more information.
Dinner
Head back over to Moody Street for some quesadillas and salsa at Margarita's Mexican Restaurant, another Brandeis favorite! Mexican food not really your style? Stop over at Bison County for a smoked-BBQ feast, Ponzu for Asian fusion and sushi bar, or Tempo for some exquisite bistro dishes. If you still have room for dessert, Lizzy's ice cream is just around the corner, and is a favorite sweet treat for everyone.
Accommodations
After a day of running around Waltham, you're probably beat! The Crescent Suites Hotel is located on Crescent Street, and is less than a five minute drive from Brandeis. If you're looking for something a little fancier, the Boston Marriott in Newton is just quick car ride from Brandeis. Of course, one of the great benefits of Brandeis is that you are just twenty minutes from Boston, with a myriad of wonderful hotels to choose from!
Brunch
If you're looking for a classic New England-style brunch, Joseph Twos on Main Street is the perfect place. You'll feel so at home, you won't want to leave! A couple doors down, the Mad Raven has an excellent brunch menu as well.
What To Do
Brandeis students are known to delve into campus life and academics, but everyone needs a day off to relax now and then, and Boston is just a few stops away on the commuter rail! Check out some of Boston's finest museums, such as the Museum of Fine Arts or the Science Museum! Spend a day strolling through Fanueil Hall and then finishing with dinner in the North End, Boston's home for Italian cuisine! If you're a sports fan, you might be able to catch a Boston Celtics at TD Garden or Red Sox game at Fenway, depending on when you visit! You'll be surprised at how much fun there is to be had in such a small city.
Nearby Schools
Want to see what else Waltham has in store? Bentley University is just three miles away, and Babson College is one town over, just a twenty-minute drive from campus!
If you just started your college search process, check out our admit profiles from Brandeis University. For profiles from other schools, you can search our database of 60,000+ successful college applications.