With each application season, we get to read a new set of incredibly insightful and creatively crafted personal statements. Take a sneak peek at the essays and advice from members of the Class of 2022.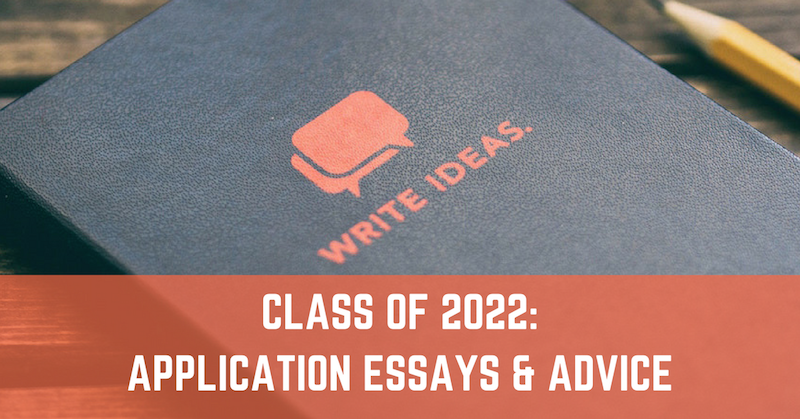 The jaded will say that essay topics are overdone, but with each year, we are blown away by how students approach the same (or at least similar) essay prompts that have been around for years. After all, each student has a unique upbringing, experiences and interests.
While students may share similar experiences, such as immigrating to the US or conquering their fear of crowds, how they overcome these issues and choose to talk about them can be quite different. We are excited to share a snippet from the personal statements written by some of our Class of 2022 College Admits and the advice they offer to future applicants!
1. Chemistry Major, Stanford University '22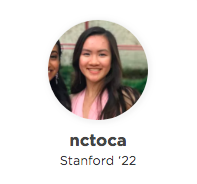 Essay Excerpt from Nctoca
Essay Topic: Place You're Content
"My home is a dynamic and eclectic entity. Although I've lived in the same house in Cary, North Carolina for 10 years, I have found and carved homes and communities that are filled with and enriched by tradition, artists, researchers and intellectuals. While I may not always live within a 5 mile radius of a Bojangle's or in a close proximity to Lab 304, learning to become a more perceptive daughter and sister, to share the beauty of my heritage and to take risks and redefine scientific and personal expectations will continue to impact my sense of home."
Advice on how to deal with the stress of applying to college:
"Start early. I started planning essay topics in July of the summer before my senior year, and I truly believe that this helped me with the creative process. I had to go through several different drafts of MANY of my essays, and I wouldn't have ad time to write the separate drafts if I hadn't started early."
Unlock Nctoca's Stanford profile to read her full personal statement and application advice!
2. Computer Science Major, Vanderbilt University '22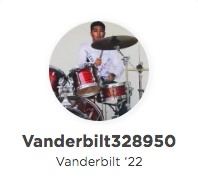 Essay Excerpt from Vanderbilt328950
Essay Topic: Feeling out of place
"The door was shut and the tension built in the atmosphere. The empty problems on my homework were not the best sight as my distracted mind longed to get off the chair. As long as my body was off the soft-cushioned throne and my pencils were off the paper, I was adventurous, changing the purpose of my pencils and my chair. In these moments, my pencils would no longer act as writing tools, but transform into drum sticks. For as long as I was on my throne, I was society's puppet and as long as I was off it, I was a rebel."
Advice on how to deal with the stress of applying to college:
"Organization the in form of excel sheets and binders can work wonders. Time management comes from organization. If you have those two in place, you should be fine."
Check out Vanderbilt328950's Vanderbilt application file to learn more about his application journey as a first generation student!
3. Public Policy Analysis Major, University of Chicago '22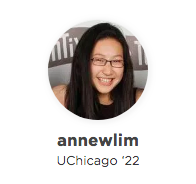 Essay Excerpt from Annewlim
Essay Topic: Issue of personal significance
"The first time I went to the symphony—Tchaikovsky's Romeo and Juliet—by myself, I took the essentials: my phone to communicate with my parents, my water bottle to stay hydrated, and The Fountainhead to keep anyone from wanting to talk to me."
Advice on how to deal with the stress of applying to college:
"I highly recommend ED/EA-ing somewhere! I was on the fence about UChicago, but figured I wouldn't get in, so I ED'd anyway. I love the school and I didn't have to go through the stress of waiting on the other decisions to come in March."
Unlock Annewlim's UChicago profile to read her full personal statement to find out how she overcame her confidence issue through her interest in the arts!
4. Bioengineering and Biomedical Engineering, Johns Hopkins University '22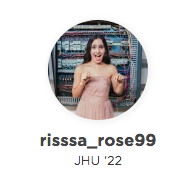 Essay Excerpt from risssa_rose99
Essay Topic: Story central to identity
"In second grade, I received my first pair of prescription glasses. Those oval lenses, while improving the images I saw around me, marked a steep decline in the image I saw of myself. Before glasses, I was too nearsighted to see images of my sister calling herself fat in the mirror as she examined her thing body; I was too nearsighted to see magazines lining aisles of grocery stores with covers displaying what a "beautiful" woman looked like. And while my glasses gave me the ability to see clearly these outside images that were impressed upon my eight year old, it's ironic that, they also stripped me of the pure, innocent clarity with which I viewed myself."
Advice on how to deal with the stress of applying to college:
"Yes, applying to college is extremely stressful, especially if you're like me and you waited until the last minute. Start early. Also don't get too bogged down in all the essays. After writing so many, they'll start to write themselves. Try creating a schedule to work on the essays for each college to even the workload. Good luck!"
Unlock Risssa_rose99's college profile to read her application essays and advice!
5. Engineering Physics, Brown University '22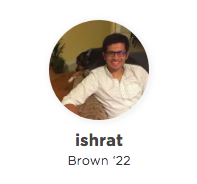 Essay Excerpt from Ishrat
Essay Topic: Work experience
"I woke at a 100-square-foot shoebox of a fragrance store located in the armpit of South Carolina. Perfume Bazaar is the last place on earth I would have expected to be diverse; but somehow, it's a cosmopolitan paradise.
Any day at the Bazaar, bustling or slow, brings with it a cornucopia of people from vastly different walks of life. As a salesman, I've handed scent strips to everybody from a Vodou priest to a Chinese business tycoon to an Afghan refugee to a Serbian supermodel."
Unlock Ishrat's Brown University profile to read his full personal statement and supplemental essays!
---
Congratulations to the Class of 2022! Whether or not you got into your top choice, your admissions experience is valuable and we want to feature your application story. We can't wait to see more of you join us and turn your success into insights for future applicants by creating a College Admit profile. Plus, you get to earn some extra money!
​Applying this year? For access to our college profiles, upgrade to our premium plans offer different levels of profile access and data insights that can help you get into your dream school.