Not sure what to expect from the college application process? Hear it from the most recently admitted class of college students.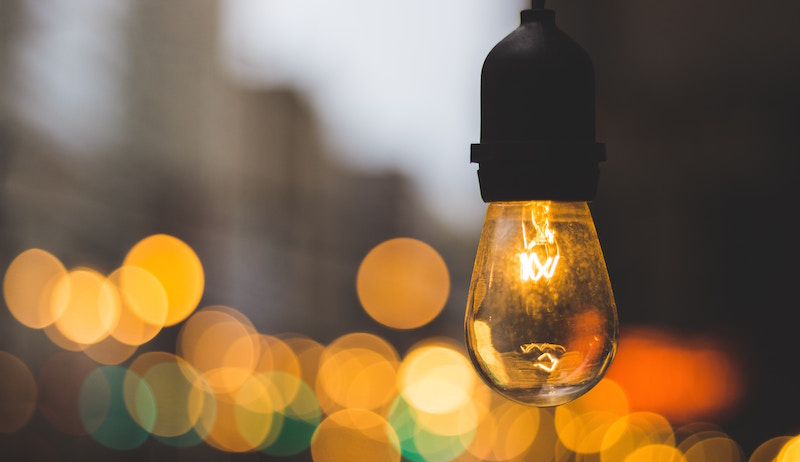 The next application season is just around the corner, and we wanted to share some advice to high school students, no matter what grade, some key insights students from the Class of 2021 learned from their college application experience. Here are the 5 tips they have for future applicants:
1. Do Your College Research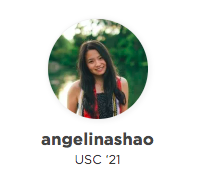 Advice from Angelinashao, University of Southern California '21
"I definitely started writing my essays too late, so make sure to start way before (like the summer before at least). Also, make sure you do like the colleges you're applying to because some of the colleges I applied to were on an impulse. Make sure to take the time to visit and get to know them before you start applying."
View her full USC application file to see her application essays and advice!
2. Avoid Stress by Starting Application Essays Early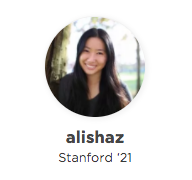 Advice from Alishaz, Stanford University '21
"First: Start. Your. Essays. Early. Especially before you become stressed with senior year and approaching deadlines! I wish I had worked on and finished my common app essay over the summer so that I could focus on finishing up standardized testing and all the supplementary essays each school requires. I started brainstorming my essay in September and edited my common app essay up until January 1st, which could have been June through September instead. I definitely write better when I do not feel stressed so summer is the perfect time to write a compelling personal statement and be creative with supplements. Plus, you will feel amazing come senior year."
Unlock her full Stanford profile to keep reading application advice!
3. Don't Let Your Senior Fall Grades Slip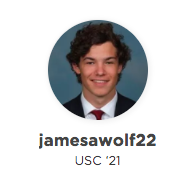 Advice from Jamesawolf22, University of Southern California '21
"If I could do it over again, I would have simply started my applications earlier. Like almost everything else, college applications take about 10 times longer than you expect them to. I wouldn't say I procrastinated, but I certainly didn't start when I should have. I shrugged off everyone's warnings that when the deadlines come around, your grades may be affected. Unfortunately, mine were affected. Even though some of my friends were slacking off during senior year, I knew that I would most likely be wait-listed to several of the competitive schools I had applied to, and I was correct. For all I know, I may have been accepted to another school or two had my senior grades not taken a slight dip."
View his full USC college application file to read his application essays, extracurriculars and advice!
4. Show, Don't Tell.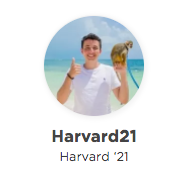 Advice from Harvard21, Harvard University '21
"If you go through all my supplements, you can catch a very obvious and KEY pattern between acceptances and rejections which we'll discuss in depth below:
First of all, start early. Start in the summer. I was submitting applications MINUTES before the deadline and rushed applications aren't the best (albeit some worked out).
Always use simple diction and don't try to thesaurus everything. When your unadulterated, pure personality comes forth in clear concise language onto your essays is when you'll have the best shot.
Looking at all my essays, you'll notice anecdotal (more interesting to read a story than a fact sheet), personal , descriptive, and vivid essays got me into schools I applied to. When my essays were forced or when it was me telling the story instead of the reader living through it, I was more often than not rejected. The take away? Show, don't tell."
Unlock his Harvard application file to read his personal statement, supplemental essays and advice.
5. Be Open Minded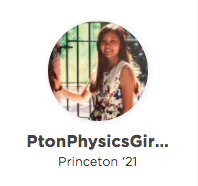 Advice from PtonPhysicsGirl, Princeton University '21
"I mainly applied to Princeton early and everywhere else regular because of Princeton's tuition-free gap year program. I wish I wasn't so fixated on just that one feature, and I wish I was more open to different experiences and more confident about them too. I ended up loving Yale-NUS in Singapore but because I didn't really think about it until so late into the application process, I ran out of time to convince my parents to let me go there on a full tuition scholarship than to Princeton."
View her full Princeton college application to learn more about her gap year experience and application journey!
Make sure to search through profiles of students accepted to see essays, stats, and advice. Choosing where to go to college is an incredibly important decision. Make an informed choice by accessing the 70,000+ successful college application files uploaded by college students in our database. AdmitSee is a community of students helping students. See how they got in, and how you can too!