There are so many pieces to make up the college application process. No matter what school end up getting into, there are bound to be a thing or two you should you'd done differently.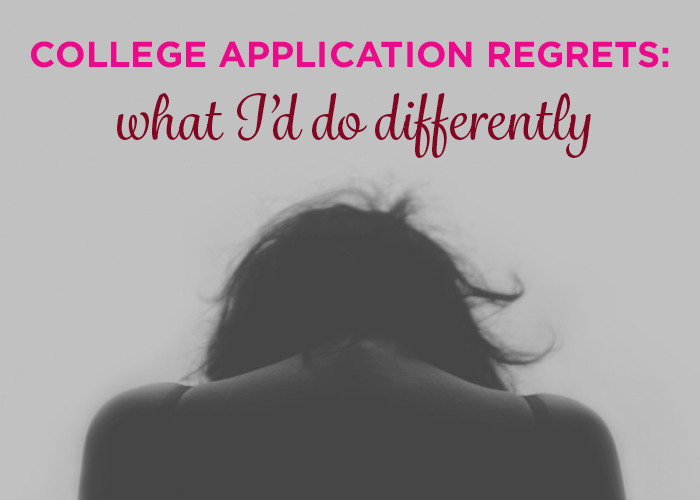 From students who got into their dream schools to students who didn't, here are some application regrets we hope you can learn from: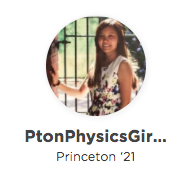 Princeton University '21
I mainly applied to Princeton early and everywhere else regular because of Princeton's tuition-free gap year program. I wish I wasn't so fixated on just that one feature, and I wish I was more open to different experiences and more confident about them too. I ended up loving Yale-NUS in Singapore but because I didn't really think about it until so late into the application process, I ran out of time to convince my parents to let me go there on a full tuition scholarship than to Princeton.
Ohio Wesleyan University '21
The one thing I would change is a new email. Make a new email for just college applications and scholarships! The amount of emails you get is ridiculous. I got 20+ emails a day! This made it easy to miss emails from someone else who was unrelated to the scholarship and college search.
Tulane University '21
I wish I had applied to more schools outside of my range, rather than ones that I was sure I would get into. I wish I had researched more about other schools that I wasn't as familiar with, but that I'd always liked the idea of. In short, I wish I had applied to more reach schools (or an Ivy league), and not have been so afraid of rejection. Apply to schools you want to go to!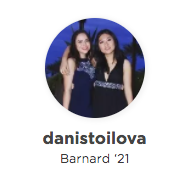 Barnard College '21
If I could have done anything differently is that I would have researched a wider variety of schools before I completed my applications. At the beginning of the year, I was dead-set on applying to specific schools and programs, claiming that I was in love with them and that they were the perfect fit. As time went by though, I began to question my decision and the schools that I had applied to, I began to wonder if maybe they were wrong for me. At that point, I took it upon myself to research schools that I never thought I would apply to and found that they were indeed the perfect fit. The late realization though made the application process much more stressful than it needed to be, suddenly it was a last minute scramble instead of a calm and exciting process it became something that I continually dreaded. Looking back now, it was all more than worth it though and I would not have changed anything.
Linfield College '21
There were several times that I had to re-do the general info on my college applications because some of the questions regarding personal information are difficult to understand. On several occasions I had to check-in with my college advisor in order to make sure my information was correct. If I were to re-do this process I would have scheduled a meeting with her to fill out all of my information at once.
Stanford University '21
You can determine your own likelihood of acceptance by doing some research and using common sense. If you are within the accepted range of a school, you have a chance - plain and simple. Tons of people told me I had a slim chance at Stanford, but here I am, so don't let them stop you from applying. In the same vein, don't waste your time obsessing over factors out of your control.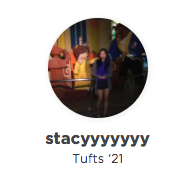 Tufts University '21
If you're applying for financial aid, please get your parents and get their financial documents before you start and block out a large chunk of time for filling out financial aid. (about 1.5 hours a day for a week and a half). It is extremely difficult to fill everything out correctly and it's tedious. I would change the amount of people who looked at my essays. I believe firmly that you should be authentic in your essays—if you showed a bunch of people's essays to a friend they should be able to pick yours out and know it's you. I would say have 4 people help with your essays max, and ideally only two: a person who knows you well and a person who knows writing well.
University of Southern California '21
Try testing as early as you can. This specifically applied to my SAT Subject test scores. While those scores are not that important in the grand scheme of college admissions, I knew that if I had taken them earlier/closer to the corresponding AP test dates, I would have performed better. In general, don't be afraid to apply to schools that seem out of reach, even if your counselors and parents tell you not to. The college process surprised me there.
Choosing where to go to college is an incredibly important decision. Make an informed choice by accessing 70,000+ successful college application files in our database uploaded by college students. AdmitSee is a community of students helping students. Our goal is to bring much-needed transparency to higher education.