Ever wonder what life at Purdue University is like? Charlotte from Purdue Class of 2016 shares with us some university traditions every Purdue student would have done at some point over their 4 years in Indiana!
Founded: 1869
Type: Public
Location: West Lafayette, IN (main campus)
Undergraduate Students: 29,255
Colors: Black, Old Gold
Purdue Traditions: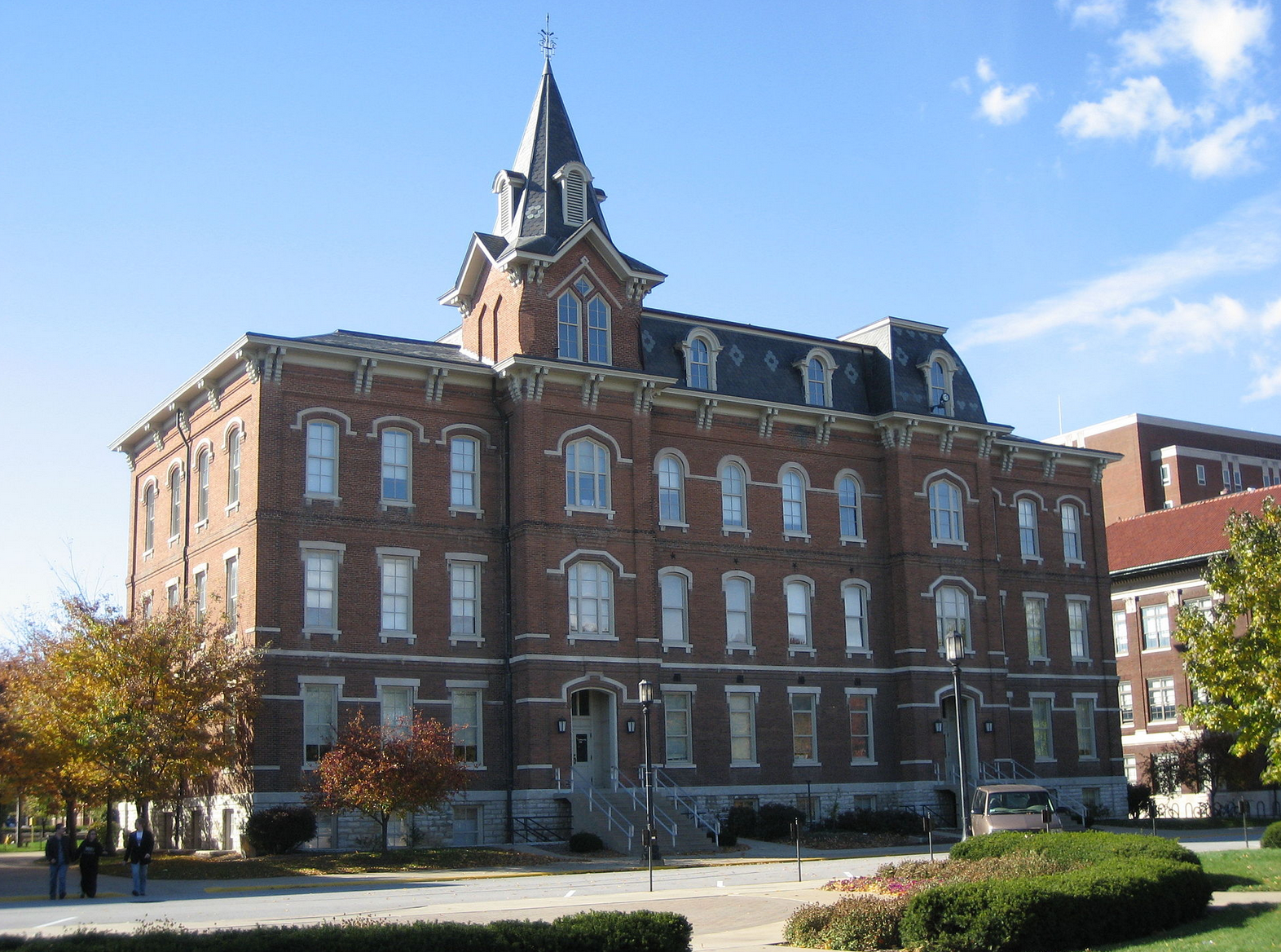 Don't walk under the Bell Tower
Rising far above the surrounding buildings and trees, Purdue's iconic Bell Tower can be seen from virtually any location on campus. While admiring it from afar makes for great pictures, students should be wary of getting too close. According to superstition, anyone who walks directly under the tower won't be able to graduate within four years. This type of urban legend is pretty common amongst universities, but Purdue's has an interesting, rather romantic twist—another belief is that if a couple walks under the tower and kisses there, they will soon be married. Is it worth the risk? Some students seem to think so.

Do a fountain run
If you tour Purdue, especially in the summer, you'll see mobs of students running across campus absolutely soaked. And it's not from rain or the giant pool at the Cordova Rec Center. A "fountain run" is something every student needs to experience at least once before graduating. I personally recommend doing as many as you can. It's as straightforward as it sounds—grab your friends, and run through all the fountains on campus.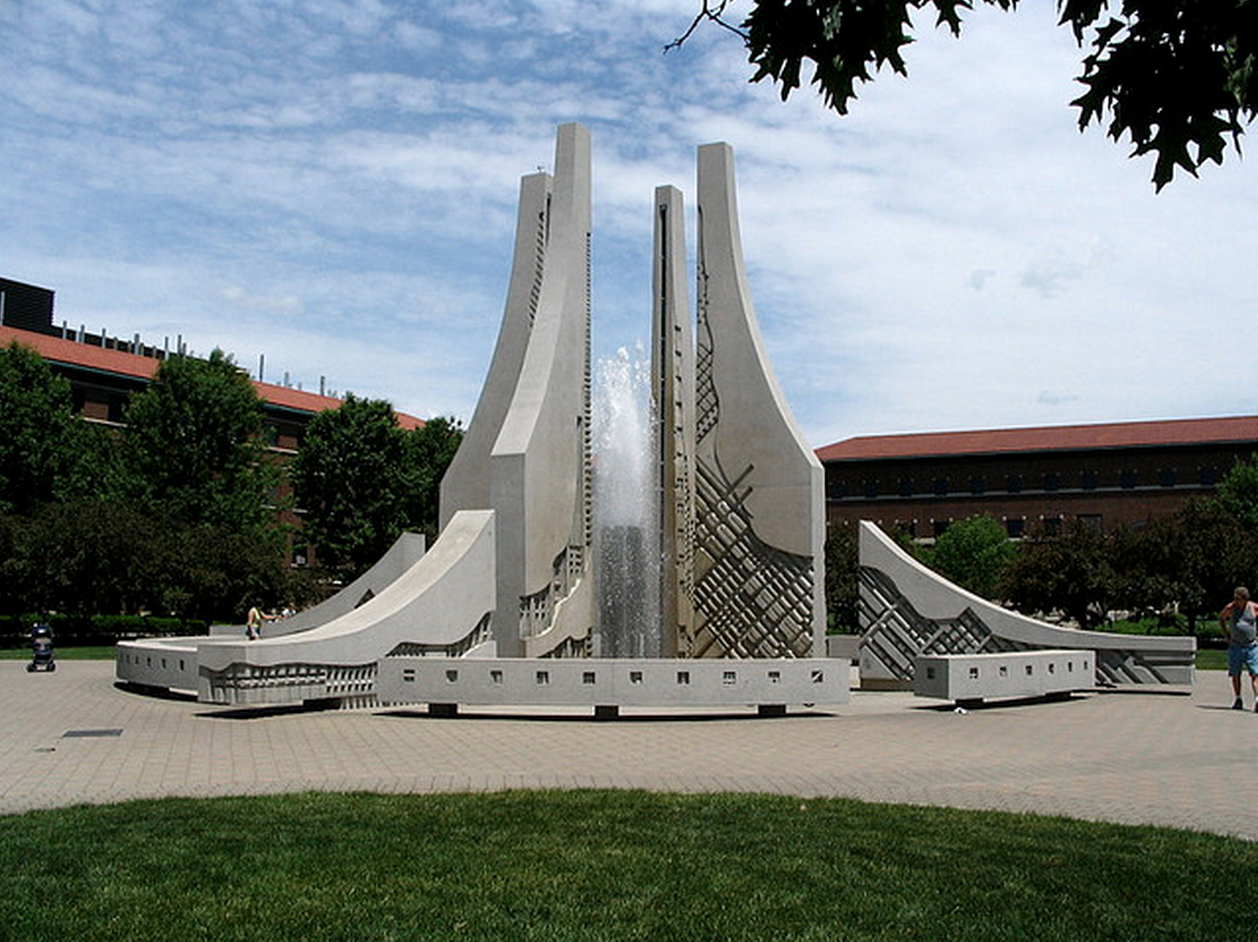 Start at the Engineering Fountain and get yourself good and soaked. Next, drink from the Lion's Head Fountain (and yes, it looks as epic as it sounds), followed by wading through the John Purdue fountain, and finally, finish off at the Loeb Fountain. Turn around and do the same thing until you reach the Engineering Fountain again.

It's a great way to keep cool in the heat and a fun way to get some quick exercise. It'll also make an awesome Facebook profile or cover pic. Don't worry about being stopped by any officials – the fountains are there for your enjoyment!
Crossing the tracks
Another unique thing about Purdue is that right in the middle of campus, there's a set of railroad tracks. Real ones. You'll jump over these twice during your time here: once when you begin freshman year and again when you graduate. This is a rite of passage at Purdue, representing the fact that you're crossing into your new life as a college student, and then, four years later, crossing over into the "real" world.
If any construction projects interfere with the real tracks, like it did last year, there's no need to worry. Purdue will set up another set of temporary tracks so you don't miss out!

Drink from the Lion Fountain
Of all the things you can do on campus, drinking from the Lion Fountain is a tradition that can't be overdone. It's said to be good luck to drink from the fountain, which is why there's usually a line to get to it before exams.
Don't worry about looking funny when you take a sip – the water's clean and even if it doesn't work, there's no harm in trying! No one will judge you, I promise.

Ride the Boilermaker Special
The Boilermaker Special is the official mascot of Purdue. It's a completely operational train, and it's so fast that the Reamer Club, a Purdue spirit group dedicated to learning and preserving the university's traditions, drives it to home games. They usually give rides in the Boilermaker Special a few times a year, and if you're interested in driving it, they can train you on how to do it! How many people can say they've actually rode in their college mascot? This is definitely a tradition you can't miss out on.
Did you find this interesting? Leave a comment and let us know!