Have you ever wondered what life was like at SMU? This week's University Feature highlights some great traditions that every student at SMU has done (or in some cases, not done)!
Founded: 1911
Location: Dallas, Texas
Type: Private non-profit university
Religious Affiliation: United Methodist Church
Size: Medium
Enrollment: 6,391 undergraduates and 4,881 graduate students.
Campus Setting: Suburban
SMU Traditions: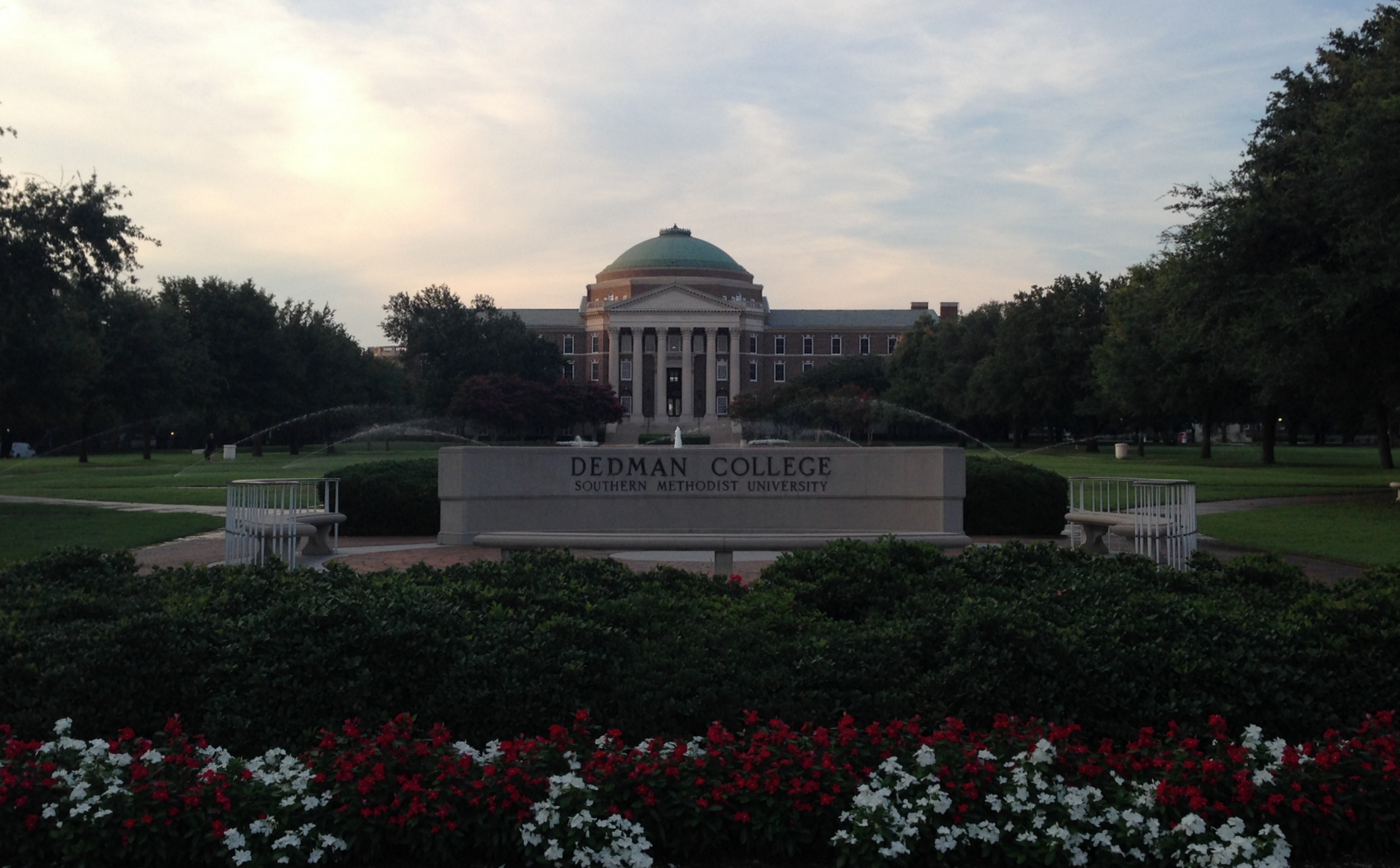 Don't step on the seal
As soon as you step inside Dallas Hall, SMU's oldest and most iconic building, you'll notice students awkwardly avoiding the large seal in the middle of the lobby. Legend has it that any student who steps on the seal won't be able to graduate in four years. To capitalize on this, SMU has a ceremony called the Rotunda Passage. As a freshman you walk through Dallas Hall with your entire class and step around the seal to avoid incurring its curse. It isn't until graduation that you walk through Dallas Hall with your class again, but this time you step on the seal as you pass by. This symbolizes the graduate's passage from their college life on campus into their future in the real world as an SMU alumnus.

Boulevarding
At SMU, unlike most other colleges, we don't tailgate—we boulevard. The name comes from SMU's famous Bishop Boulevard, which runs through the middle of campus and hosts many of the student body's activities, ranging from pre-game partying to Relay for Life runs. For boulevarding, students come dressed up in their Sunday's best to celebrate the beautiful tradition of football and school spirit. When I say we have everything, I really mean everything: dozens of food vendors, local and regional bands to provide live music, carnival-style games for children and adults alike, and local companies that rent space to promote their business. People even bring their personal grills to cook barbeque! On-campus organizations have their own tents where student, faculty, and family members come out to enjoy food, drinks, and fun on the Boulevard.

Celebration of Lights
Every winter, thousands of students and faculty members gather around Dallas Hall to participate in the "Celebration of Lights" to commemorate the holiday season. Students can enjoy steaming hot chocolate or other refreshments while being serenaded by Christmas carols from student a cappella groups. President Turner eventually concludes the evening by reading a classic Christmas story. It's a quaint tradition and a beautiful way to kick off the holiday season. The breathtaking lights stay up until mid-January.
Find this interesting? Leave a comment and tell us why!