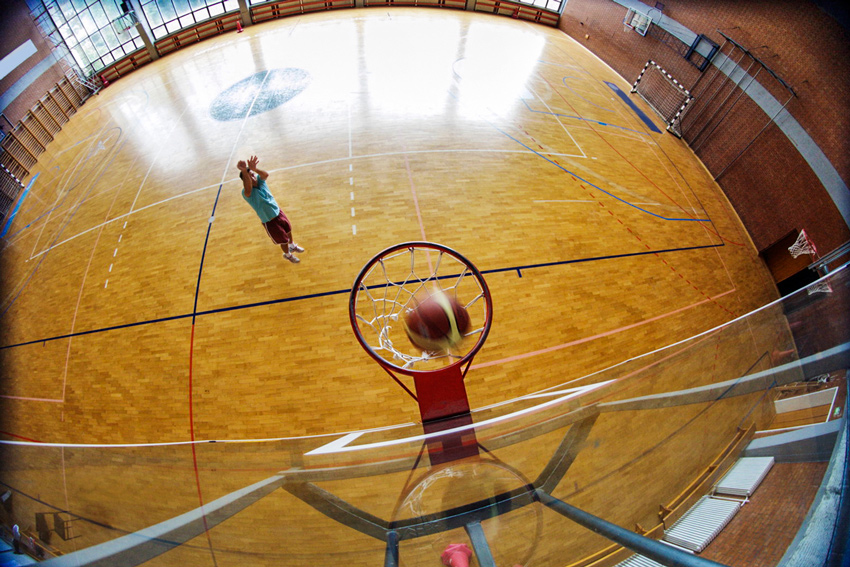 While it isn't quite March yet, campuses across the nation have been buzzing with excitement: college basketball has finally returned. Top teams have already felt the early pain of upsets and preseason unranked teams have started making noise. With conference play coming soon, let's preview some of the top conferences in the country and outline who could be a serious contender in March.
Atlantic Coast Conference (ACC)
Notable teams: No. 7 Duke, No. 9 North Carolina, No. 10 Virginia, No. 14 Syracuse, No. 21 Miami, No. 24 Louisville.
ACC Player of the Year Prediction: Marcus Paige, UNC
ACC Champion Favorite: Duke
Year in and year out, the ACC is regarded as one of, if not the, top conferences in the country. This year is no different. Led by three-point marksman Grayson Allen and senior big men Amile Jefferson and Marshall Plumlee, Coach K and the Duke Blue Devils are early favorites to win the ACC, and potentially repeat as national champions. With key departures of Tyus Jones and Justice Winslow, though, the No. 7 Blue Devils have some big shoes to fill - but look for them to stay within the Top 10 all year. Just across Tobacco Road, UNC knocked off No. 2 Maryland earlier this week, and a combination of depth and experience should lead the No. 9 Tar Heels deep into March this year.
The rest of the ACC still presents a huge challenge to the potential frontrunners, even early on. Virginia's loss of Justin Anderson might take them out of the ACC race, but with the bulk of a 30-win team returning, the Cavaliers look to make the road to the title as rocky as it can be. Rick Pitino and the Louisville Cardinals lost a lot of talent to the draft, including four starters from the Elite Eight squad of last year, but with a coach like Pitino and two of the top graduate transfers in the country, look for the Cards to make some noise in conference play. Unfortunately for Syracuse, coach Jim Boeheim's nine game ACC suspension will definitely be a hurdle for the Orange. Fifth year senior guards Michael Gbinije and Trevor Cooney will have to step up if Cuse wants to make a serious run in the NCAA tournament.
Big XII
Notable Teams: No. 4 Kansas, No. 5 Iowa State, No. 6 Oklahoma, No. 20 West Virginia, No. 25 Baylor
Big XII Player of the Year Prediction: Buddy Hield, Oklahoma
Big XII Champion Favorite: Kansas
Kansas is looking for their 12th straight Big XII title under coach Bill Self, and with one of the most efficient offenses and defenses in the conference, the Jayhawks are looking strong yet again. With forward Perry Ellis, point guard Frank Mason, and the new freshman standout power forward Cheick Diallo, Kansas looks primed to make a run at another Final Four, despite an early loss to title contender Michigan State.
The Iowa State Cyclones have experienced few problems on offense, but the defense remains questionable at best. If they can improve on the latter, there may be a new Big XII champion in town. With power forward Georges Niang as the team's top scorer and point guard Monte Morris, who is arguable the best pure point guard in the country (he led the NCAA in assist-to-turnover ratio last year), the Cyclones are the likely favorite to make a mess in the Big XII
. With arguably the conference's best player, Oklahoma and Buddy Hield have a great chance of challenging in March. If the Sooners can handle the balancing act and get help down low from forwards Ryan Spangler and Akolda Manyang, we might see Oklahoma cause big problems for Kansas and Iowa State. West Virginia is already making noise this year by starting out 6-0, led by forward Devin Williams. The Mountaineers just might be the surprise team to come out of the Big XII this year.
Big East
Notable Teams: No. 8 Villanova, No. 12 Xavier, No. 23 Providence, Butler, Georgetown
Big East Player of the Year Prediction: Kris Dunn, Providence
Big East Champion Prediction: Villanova
After suffering a heartbreaking upset over the first weekend of the NCAA tournament last year, Villanova has a big chip on its shoulder this year. Led by seniors Daniel Ochefu and Ryan Arcidiacono, coupled with the early Big East rookie of the year favorite Jalen Brunson, the Wildcats look to remind the country why they are considered one of the nation's elite programs. But in a conference with other very talented teams, the Wildcats will have quite a few hurdles on the way to repeating as conference titles.
The team arguably making the most noise out of the Big East so far this year has been the Xavier Musketeers. After starting the preseason unranked and jumping all the way up to No. 12, Xavier has an incredibly balanced and deep team, including 6 players averaging over 9 points per game. With the departures of big man Matt Stainbrook and point guard Dee Davis (who helped lead the Musketeers to the Sweet 16 last year), many experts have counted out the Muskies. But the return of sharpshooters Myles Davis and Remy Abell, along with dominant big man Jalen Reynolds, could lead the No. 12 Musketeers to a Big East title and beyond.
Providence has already made noise this year at 7-1 with their only loss to No. 2 Michigan State. Preseason All-American Kris Dunn leads the team, but unfortunately has very little help from his supporting cast. After losing three key players, the rest of the Friars have their work cut out for them if they plan to go beyond their tournament success last year. Butler is always another team that, despite low rankings, usually finds a way to exceed everyone's expectations, just as they did earlier this week with a big win over No. 17 University of Cincinnati. Led by senior Kellen Dunham, who averages 21.7 ppg, the Bulldogs always find a way to make things interesting for conference play.