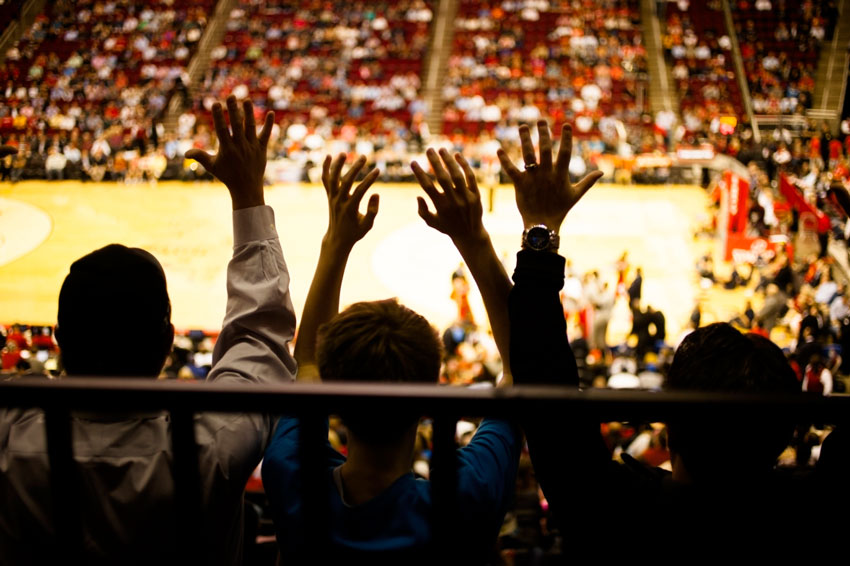 With one more week of regular season games left, the field of 68 teams is almost set. The top teams continue to battle for seeding while bubble teams continue to rise or fall. Let's take a look at who's getting hot and who's not as we take a look at last week's action.
Down Goes Nova
On Wednesday, top ranked Villanova suffered their first loss since January, as the Xavier Musketeers snapped their 6-game losing streak against the Wildcats. In front of a deafening sellout crowd, Xavier played their best game of the year, led by JP Macura and Edmund Sumner. After leaving the first Nova – Xavier matchup with a concussion after a hard foul just two minutes into the game, Sumner played one of his best games all year with 19 points, 9 assists, and 6 rebounds. Although Xavier lost at Seton Hall on Sunday afternoon, Nova and X will be the top two seeds in the Big East tournament.
Wild, Wild, ACC
The ACC continues to be one of the most unpredictable conferences, packed with powerhouse programs like No.3 Virginia, No. 7 Miami, No. 8 UNC, No. 11 Louisville, and No. 17 Duke. Even teams like Notre Dame and Pittsburgh, though not ranked, make every conference game a challenge. Last week, we saw a flurry of wins and losses at the top, leaving Miami and UNC tied for first place in the conference. Duke, on the other hand, lost to Pittsburgh, and will go on to play Wake Forest on Tuesday. Their last regular season game promises to be a highlight topper, as the Blue Devils face off against UNC.
Iowa Woes
Just a couple weeks ago, the Iowa Hawkeyes were a project one-seed. After losing to Wisconsin and Ohio State, though, they have now lost four of their last five games and have dropped all the way to No. 16. To add insult to injury, all four of those past losses have been to unranked conference teams. Now a projected four-seed, the Hawkeyes are taking on water fast and need a rapid change of pace if they want to salvage their chances at a deep tournament run. They are set to face the red hot No. 12 Indiana Hoosiers on Tuesday night. The Hoosiers boast the top spot in the Big Ten and will look to continue their run towards the regular season title.
Other Notable Headlines Last Week
-Arizona Drops Two Conference Games, Drops from 9 to 18 in AP Top 25
-No. 3 Oklahoma falls to No. 25 Texas, Oklahoma falls to in AP Top 25 to No. 6
-Seton Hall just about stamps pass to March with win over No. 5 Xavier
-No.1 Kansas clinches their 12th straight Big 12 regular season title
This Week's Major Games
Monday
-No. 1 Kansas at No. 23 Texas
Tuesday
-No. 19 Baylor at No. 6 Oklahoma
-No. 12 Indiana at No. 16 Iowa
Saturday
-No. 11 Louisville at No. 4 Virginia
Time is almost up on the regular season, and we're less than two weeks away from Selection Sunday. Can the bubble teams secure their spots in the NCAA Tournament? Will the big teams falter at the wrong time and lose momentum in March? If you're looking to apply to any of these schools, make sure to head to our search page to find students like you.