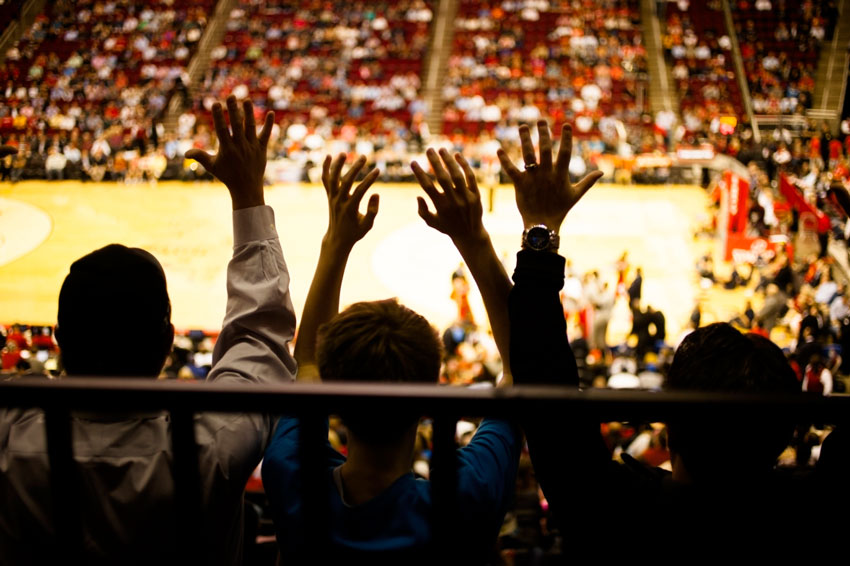 The one constant in college basketball this season is its unpredictability. Two weeks ago, we saw over half of the Top 25 teams lose. Last week, seven of the top eight teams lost, including previously undefeated Southern Methodist University. The University of North Carolina Tar Heels were the only top eight team to avoid losing last week. Let's take a look at some of the biggest headlines from the last week of basketball as well as what teams are padding and what teams are hurting their tournament resumes.
University of Oklahoma Stays on Top
Despite losing a thriller at No. 19 Iowa State (even with 27 points from Buddy Hield), the Sooners recovered with a big win over No. 13 Baylor on Saturday. The Big 12 has established its dominance so far this season, and has slowly become one of the most competitive conferences in the country. With the Sooners coming off a tough road trip against two Top 20 foes sporting impressive results, it's with little surprise they are staying at the top spot. While their game Tuesday against Texas Tech should be a very winnable game, their matchup Saturday against LSU and star freshman Ben Simmons will be a treat to watch as two of the nation's top NBA prospects will face each other for the first time.
No. 3 Kansas Gets Rocked
We've already seen that the Big 12 holds some of the best teams, but Kansas learned that no conference game is a guaranteed win. They were recently blown out by unranked Oklahoma State Cowboys 86-67. Kansas found no offensive rhythm all game, as only three players scored in double figures, and their top scorer on the night only put up only 14 points. Although they recovered with a win against Texas later in the week, the Jayhawks followed up with a big loss in Ames, as No. 14 Iowa State cruised yet again against a Top 25 team.
Continued Downward Spiral
The Duke Blue Devils are experiencing what is commonly referred to in the sports world as the "championship hangover". With an 88-78 win over NC State to round off last week's action, the Blue Devils avoided their 4th straight loss to an unranked team as they have now dropped to No. 24 in the AP polls, well below where they were projected at the start of the year. The 15-5 Blue Devils are now 8th in ACC standings; their last win putting them one game over .500 in conference play (4-3). If Coach K and the Blue Devils want to get serious about a push for March, they better figure it out sooner than later.
Welcome to the Top 10 Iowa and Providence
Both Providence (No. 10) and Iowa (No. 3) jumped up six spots in the rankings with wins over ranked teams last week. Iowa's tournament resume so far is nothing short of impressive, as the Hawkeyes have won nine straight since losing to Iowa State. They've put up big wins, including two victories over Michigan State by double-digit margins. Their next game will be one of their biggest tests so far when they travel to face No. 8 University of Maryland.
Providence, led by All-American guard Kris Dunn, rebounded from last Saturday's home loss to Seton Hall with two statements wins over No. 18 Butler and conference leader No. 4 Villanova. Providence then had one of the biggest matchups of the year, as they faced off against Top 10 foe Xavier. Xavier pulled away and won, but the Friars will look to continue their much improved play over the rest of the season.