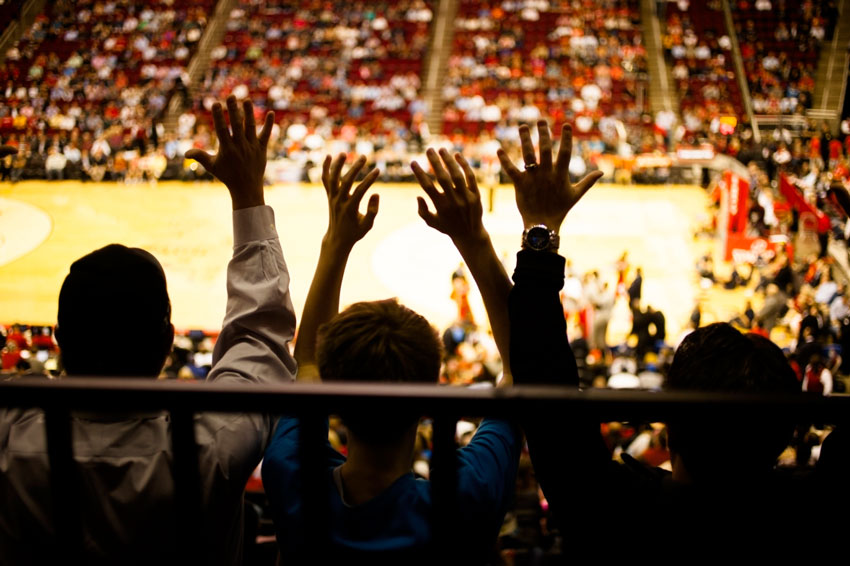 With January over, we aren't too far away from the magical month of March, and there still is minimal stability in the top ranks of college basketball. Last week we saw three of the nation's top five teams lose (again), and number one Oklahoma narrowly escaped an upset with a two-point win over unranked LSU. Now that the weekly rankings have been shaken up, let's take a look at last week's action and see what this week has in store for us.
Arizona's Win Streak Falls One Shy of 50
No. 18 University of Arizona Wildcats experienced their first home loss in three years on Thursday night as No. 23 University of Oregon pulled off an impressive 83-75 victory. Oregon capitalized on Dillon Brooks 24 point performance, while the Wildcats could not find an answer for Oregon's zone defense look. With the victory Oregon has shot up to No. 17 in the AP Top 25 rankings, and per the announcers on Thursday night's game, now have the most wins over top 50 RPI teams. Oregon had five players in double figures and finally pulled away in the last six minutes - a very impressive feat on the road in a hostile environment. With a University of Washington loss to USC Saturday, the Ducks are now in sole possession of 1st place in the PAC12, and with their steady progression this year, they are coming into March strong.
Three Top Five Teams Fall
The one component of college basketball that has set this season apart from the past is the wild unpredictability it has brought week in and week out. After securing a seven-point lead at the half, the No. 4 Kansas Jayhawks lost to No. 14 Iowa State behind a fierce 24-7 second half run to close the game. Kansas almost lost again to No. 20 Kentucky on Saturday, but a second wind in overtime helped the Jayhawks avoid their third loss in four games.
On Wednesday, top five newcomer No. 5 Texas A&M snapped their ten game winning streak with a loss to unranked conference foe Arkansas, but A&M was able to recover with a big win over No. 14 Iowa State. No. 8 Maryland was able to secure a victory over the No. 3 Iowa Hawkeyes by limiting Big 10 PPG leader Jarrod Uthoff to just 2-13 shooting and nine points.
Other Notable Games/Headlines
-No. 9 West Virginia loses to unranked University of Florida 88-71
-No. 11 Virginia avoids upset with buzzer beating off-balance 3-pointer to win 72-71
-No. 7 Xavier University gets big road win over No. 10 Providence
Disappointing Duke
Last week's most disappointing team makes another appearance this week, and yet again, not for a good reason. Duke, one of the most storied college basketball programs led by living legend Coach K, won last year's national championship and have been consistently in the AP polls week after week. But something happened this week that has not happened in 8 years: Duke was not featured in the weekly AP poll. The program's regression this year is surprising, given the return of star Grayson Allen. But regardless, the Blue Devils are now 15-6 and have lost four of their last five games, including two at home. The last time Duke was unranked was in the preseason rankings of 2007-08, so this season has been disappointing for Duke fans to say the least.
Looking ahead to this week's schedule:
Monday:
-No. 2 North Carolina at No. 19 Louisville
-UPSET ALERT: Texas at No. 15 Baylor.
Tuesday:
-No. 14 West Virginia at No. 13 Iowa State
Saturday:
-No. 3 Villanova at No. 11 Providence