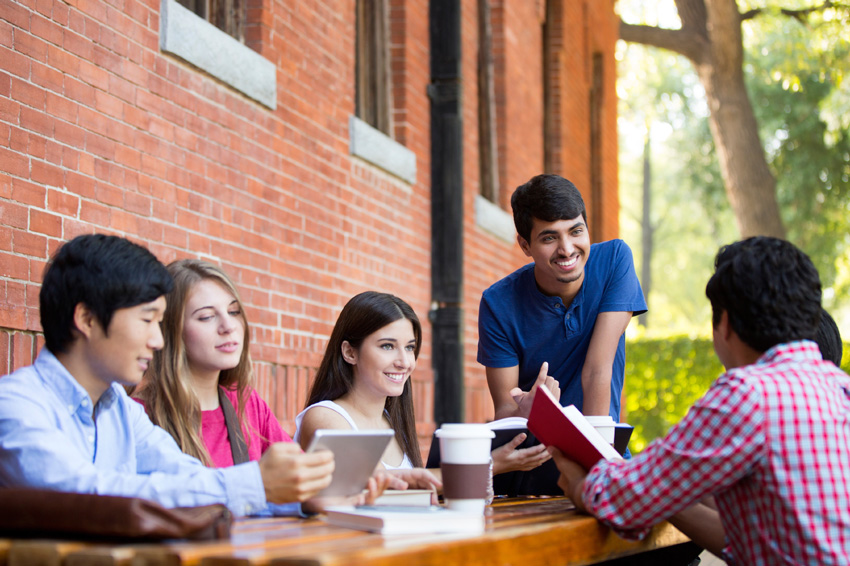 The last decade has brought about significant changes in higher education in the United States. With the advent of online learning platforms, more flexible class schedules to choose from, and an emphasis on the diversification of student populations, a college education is attainable for more students than ever before. But what influence has this had on applications for college admission? See how creating a more diversified campus has led to increased education opportunities for minorities in the top U.S. colleges.
Admissions in General
U.S. college enrollment in general has increased by 24% in the last decade. Over 31 million of those students were 18-24 year-olds entering college for the first time. The percentages of American minorities accepted to baccalaureate programs who have self-identified as Hispanic, Asian/Pacific Islander, Black, and American Indian/Alaskan Native have also increased. The greatest increases in the last ten years have been amongst the Hispanic and Black populations, rising from 4%-15% and 10%-15%, respectively.
Admissions in the Top U.S. Colleges
This trend of growth has not been relegated to state and public universities. The most distinguished colleges in the United States have also seen increases in the percentages of American minorities. Both Forbes and U.S. News & World Report follow the most prestigious schools in the nation for their contributions to society, education, and the economy. The following four of the top universities have seen increases in minority admissions.
-Princeton: 43% of undergraduates vs. 29% in 2005.
-Harvard: Minorities have risen to 57% of admitted undergraduates.
-Yale: 40% of undergraduates vs. 32% in 2005.
-Stanford: On the rise at 46% of undergraduates.
Although a school like MIT has remained steady at 58% of admitted undergrads, they have seen an increase in female students, who currently comprise 46% of the undergraduate population. All five of these universities accept fewer than 8% of applications, but have retention rates over 98% and graduation rates of 91% up to 99%.
Financial Aid Trends
These universities have all worked hard to distance themselves from the reputation that they only accept the financial elite. The financial aid programs at these top schools are just as stellar as the education they provide. To assist in creating more opportunities for minority populations, grants and scholarships are plentiful. In addition to more traditional forms of financial aid, these top five universities have implemented multiple plans, including the following:
-Princeton: The first U.S. university to replace loans with grants in every financial aid package.
-Harvard: Students whose parents have an income less than $150,000 a year receive either free or reduced tuition.
-Yale: Students whose parents have an income of $65,000 a year or less receive full aid without loans.
-Stanford: Students whose parents have incomes less than $125,000 a year receive free tuition.
-MIT: 33% of students attend tuition-free, funded by MIT scholarships.
Worth the Application
With these generous funding possibilities, applications have increased to over tens of thousands a year at Princeton and MIT, a hundred thousand at Yale, and even more at Harvard and Stanford. This still places these universities and their students in an exclusive set, but has opened up numerous opportunities for outstanding students of all ethnicities and financial circumstances to attain the education of their dreams.
Sources: Forbes, America's Top Colleges Ranking 2015; Harvard, Admissions Statistics; MIT Admissions; National Center for Education Statistics, Fast Facts; Princeton University, Facts and Figures; Stanford University, Undergraduate Profile; US News & World Report, National Universities Rankings; Yale, University-wide Enrollments by Ethnicity.