Ever heard of the term Tufts Syndrome? One of our recently graduated high school interns have and Aditya wants to share with you what it means and how it affects your application.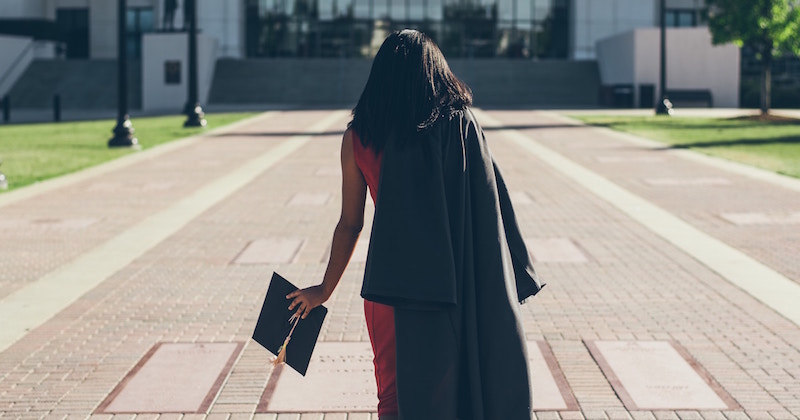 Getting rejected from your dream school might make you upset—it's only expected. But getting rejected (or waitlisted) from your safety school will just make you feel frustrated and icky inside, possibly raising questions like "Did I forget to send them something?", or forcing you to call admissions and rage about why you deserved to get in. Because, it's called your "safety" school for a reason.
Why did you get rejected?
Naturally, the most legitimate reason should be you weren't qualified enough or you aren't the right fit for the university you applied for. But, over the years, students, families and admissions experts have started to think otherwise.
Many people often forget that college admissions is a two-way relationship. Applicants wants to be noticed by colleges, and colleges want to attract more applicants. Given the competitive application environment, most applicants are applying to at least 8-10 schools. In turn, colleges want to make sure that the applicants they accept will enroll, making the college look even more attractive. This is what we call the yield rate.
Yield rate is a statistic that represents the percentage of students who matriculate to a given school upon admittance. This number is a very significant indicator of colleges' reputations among high school seniors. Naturally, colleges want to maximize it.
Maximizing Yield Rate
There are several ways they can do this. Many institutions offer the early decision (ED) application process in which students are bound to attend once admitted. The only way to morally break an ED contract is if the college's net price ends up being unaffordable to the accepted student. This is a very tactical method of improving a given college's yield rate because virtually everyone who is admitted during the ED round will attend. It's also why applying ED might seem "easier", because the acceptance rate is higher since colleges want to guarantee 40-50% of their upcoming class early.
Other methods also include offering merit scholarships to qualified applicants to attract them to go to their institution at a lower cost.
Finally, there's what people commonly refer to as the Tufts Syndrome. In general, applicants are accepted if there's strong indication they would attend upon acceptance. It should seem obvious that universities want to accept qualified students who want to enroll; why else do they ask applicants to write the "Why Us" college-specific supplemental essay. But, here's the catch: students who are highly qualified may get waitlisted or rejected from universities on the assumption that they are likely to get accepted and thus enroll at more prestigious universities.
Would a college really like to admit someone with an SAT composite score that is 700 points higher than the average for last class's admitted students? What about someone with a GPA well beyond the college's 75th percentile for recent admits? Well sure, as it improves their numbers, right? It really just depends on whether or not the college prioritizes yield rate over their statistics.
What does this mean for you?
Honestly, nothing. If you end up being victim of the alleged Tufts Syndrome, there's virtually no way to prove that a particular college rejected you because you were overqualified, as there are numerous aspects to the college admissions process that make up the decision beyond just numbers. While it's certainly an accomplishment to get into all the schools you applied to, that's not all there is to the application process. Plus, you can only commit to one school anyways.
So, while it may feel like a slight setback, focus on the schools you did get accepted to! Want to avoid this overall? Make sure you're applying to colleges that are the best fit for you, and that you are demonstrating genuine interest in your application essays!