Interested in applying to Emerson College? You're at the right place! Whether you're planning to visit the campus in Boston or not, this will 36 hour guide will give you all the insider secrets and a sense of what the campus culture is like.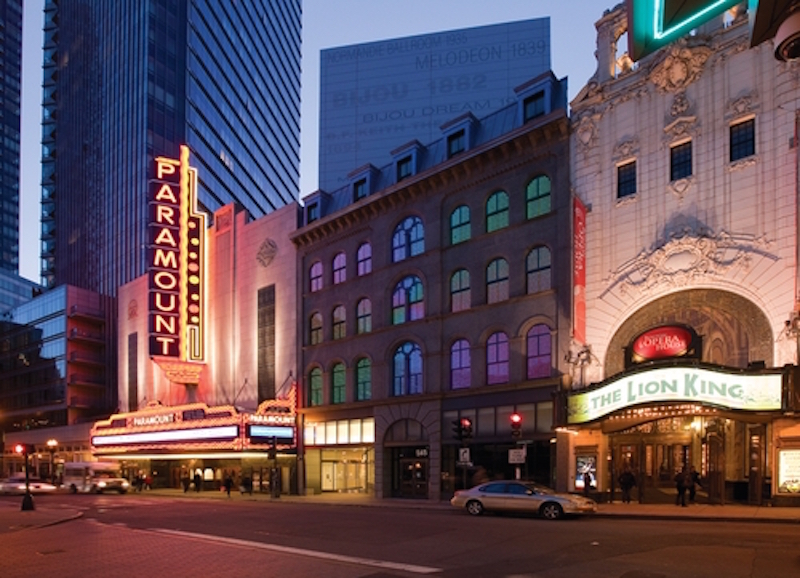 Grab Brunch before the College Tour
Located in the heart of Boston's Theater District, Emerson's campus is relatively small and compact, so you can take your time to walk around. Chinatown is a short walk away from campus, so you can start your day by grabbing some authentic cuisine from
The Dumpling Café
. If you're looking for something a little more traditional, try every Emerson's students favorite burrito place,
Boloco
. If neither of these are up your alley, there are tons of other food options. One of my favorite places is the
Emerson Café
, a café owned by Emerson. It's part of the meal plan, so you get an actual taste of what it's like to be a student. It's where I ate before my first tour! Last but not least, you can also grab a great brunch at the
Paramount Café
in Beacon Hill.
Emerson College Tour
Emerson tours are at 10am, 12:30pm, and 2pm and usually last an hour and 45 minutes. They take place during the week and on some Saturdays, so make sure you check in advance! Tours are student-run and some include a visit with an admissions counselor. If you're interested in performing arts, you can also sign up for a performing arts roundtable session as well. You must book all this in advance. If you're considering Emerson College, you're probably interested in film or theater, so be sure to check out the ones Emerson has to offer, such as the Colonial Theatre and the Cutler Majestic.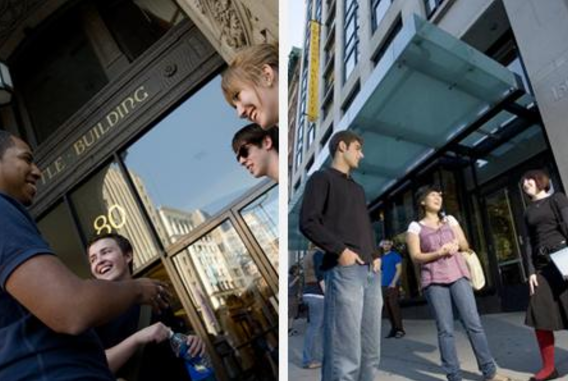 After the tour, you should head over to The Thinking Cup for a mid-afternoon pick-me-up. Enjoy your cup of coffee at the Boston Commons and Public Gardens. While most schools have a quad, these two parks serve as Emerson's outdoor space. It's beautiful in the nice weather and it'll really give you a feel for the city of Boston.
Dinner & Nighttime Activities
You'll never have to eat in the same place twice in a city like Boston! Go over to the North End for some of its famous Italian cuisine. You can grab a cannoli for dessert at Mike's Pastry which is another fan favorite. Seriously, you won't regret going or those extra calories. After that, you can go catch a show at the Wang Theater in the theatre district next to Emerson or see a show at one of Emerson's very own theaters.You'll get a chance to see all the theater opportunities that are available to you as a student if you end up at at Emerson.
College Student Advice
If you're touring during the summer, it's likely that you won't run into any current students on campus. On top of that, Emerson is a small city school, so it's hard to know who is a current student and who's not. If you need some additional advice from Emerson students, you can check out AdmitSee's Emerson curated package!

Want to see more accepted student profiles from Emerson? You can search our database of
successful application files
, learn more about the school, and see if it's the right school for you to apply to.
Where to stay
Only a few blocks away from Emerson is the famous Omni Parker House. It's an expensive option, but its posh look will make you feel like royalty. Not to mention, it used to host gatherings of the likes of Charles Dickens and it's rumored to be haunted! If you're looking for something cheaper, Hotel 140 is a nice, basic option in the conveniently located Back Bay district of Boston.
Where else to look
Many other Emerson students visit BU while in the city. Suffolk University is another option nearby that has many media-focused majors. But no matter what your academic interests are, you're sure to find another school in the city that caters to them. Boston is a huge college town, so the possibilities are endless when it comes to visiting schools here!