The Common App essay is one of the biggest elements of the college application and students often don't know where to start.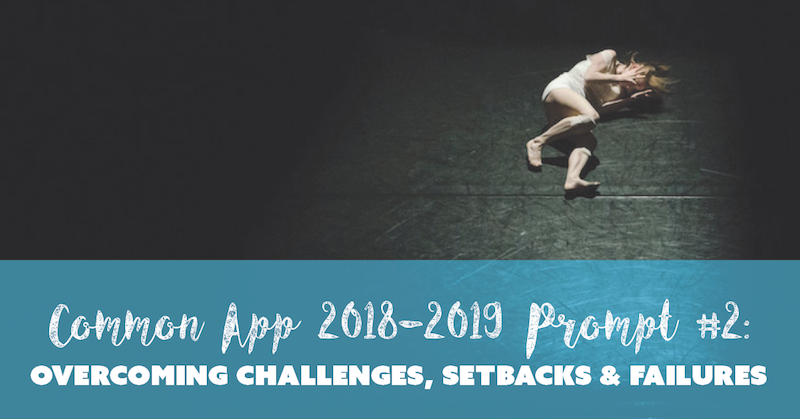 Choosing Your Common App Topic
There are a total of seven Common App essay prompts that students can choose from. For the most part, all the essay prompts are generally quite broad, so most of you will have a few topics that come to mind as you scan through them. If there are any you can quickly eliminate, do that and focus on the prompts you be interested in responding to.
Common App Prompt #2
The lessons we take from obstacles we encounter can be fundamental to later success. Recount a time when you faced a challenge, setback, or failure. How did it affect you, and what did you learn from the experience?
The Core of the Essay Prompt
The point of this essay prompt is to show admissions how you handle yourself when you are knocked down. How do you get back on your feet? How do you persevere through difficult times? Admissions officers want to know and understand how you confront road bumps in your life. Why is this important? Because college is not going to be smooth sailing and you are expected to handle challenging situations on your own.
Unlike in high school, you are responsible for your own actions, curriculum, and career. While there is the support and resources available, you have to learn how to ask for help. It's important for you to demonstrate that you have the potential to succeed at the institutions you are applying to.
So, how do you talk about these obstacles? This essay prompt specifically points to "a challenge, setback, or failure" you have faced. How are those different and what are some examples?
Defining Challenges, Setbacks and Failures
Before this essay prompt was revised, it used to read "The lessons we take from failure can be fundamental to later success. Recount an incident or time when you experienced failure. How did it affect you, and what did you learn from the experience?". The Common App likely made the changes to focus less on failure, because it sounds a little harsh and likely difficult for high school students to identify.This new prompt that was announced for the last application season allows you to think more broadly about the difficulties they faced, and reach a wider range of essay topics.
So, what considers a challenge, a setback or a failure?
Those words can mean different things for different people, and all of them are right. Placing second in a national competition can be a failure to you and it can be an achievement to someone else. A setback can be an career-ending injury, and it can also be a not getting the funding you were promised for a project. They can't be compared, because everyone has a different starting point and goals. While these three terms all have similar meaning, here's what sets them apart:
Challenge: A competition you have with a peer, a friend, a team member to be the best at a specific subject or sport. Or a task or situation that tests your abilities.
Setback: Something unexpected that happens that derails your plans or goals.
Failure: Something you tried and wasn't successful at - whether that means you didn't get the results you wanted, or it was a complete disaster.
If you have any experiences that you think of as you read these definitions, jot them down! They might make a good essay topic for your Common App essay.
Common Challenges, Setbacks and Failures Topics
There are so many different situations where you can write about the challenges, setbacks and failures you have experienced. Don't feel pressured to choose any of the following essay topics that are listed here. They are simply common topics that applicants write about when it comes to this prompt. Similarly, don't feel like you have to shy away from them either. Don't let the desire to set yourself apart stop you from choosing a common essay topic. Your setbacks or failures are unique to you.
1. Sports
Athletics is a very popular subject to choose for this prompt. As an athlete, it's very common to experience road bumps. You can get injuries. You can fail to make the first team. There might be new competition, or fall into a slump. If sports is a big part of your high school career, it can be a great topic for you. Through writing about the difficulties you faced as a student athlete can demonstrate your perseverance, dedication and dedication.
2. Research or Internship
It's common for students to write about an internship experience they had over the summer or a research project they were a part of. You can write about not understanding the tasks given at your internships, learning how to ask for help, and eventually walking away at the end of the internship with skills you've learned. Use examples to share how you learn in the face of a challenge, and how you adapt to your environment. With research, there may be scenarios where your results are wrong, or you've made a mistake, and had to do them all over again. If you choose to write about research or your internship, this can also potentially tie into why you indicated your field of interest too!
3. Family Financial Situation
Family background, while super personal, is also a very common topic. Some applicants always grew up in low-income households, whereas some applicants family's had an unexpected turn of events. There are also immigrant families that had a difficult transition. Whatever your family situation is, it can be compelling essay topic to write about.
4. Physical & Mental Health
Many high school students suffer from some type of mental illness or disability. Applicants can talk about suffering from ADHD all the way to depression. While it can be a very moving topic, it can also be too personal too share. Some applicants also write about other serious health issues: cancer or car accidents. And some may write about having a family member who suffered these health issues. Remember, choose a topic you are comfortable with writing.
Successful Application Essay Examples
1. Essay Topic: Health Issues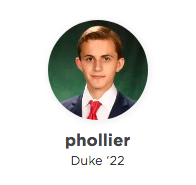 Essay Excerpt from Phollier
Neuroscience Major
Duke University '22
"My stomach painfully twists as I sit in the van driving back from my mission trip to Eagle Pass. This has happened to me before. It won't last more than a week. The next two and half weeks proved me wrong. The pain intensified as the days passed, and every time I tried to eat, it made me aware of the pain. "Pierce, we need to go to the hospital." Before I knew it, I was in hospital bed with an IV in my arm. My vision faded and I woke up several hours later. After reviewing the test results, it is clear you have Crohn's Disease." my heart dropped."
Unlock his Duke application file to read his personal statement!
2. Essay Topic: Competition with Friends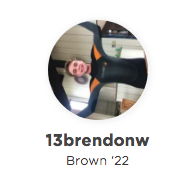 Essay Excerpt from 13brendonw
Biology Major
Brown University '22
"My eyes were quickly moving from wall to wall passing over my closest friend sitting across the deceivingly long table. The artificial air conditioning between us seemed to create a barrier stopping the typical flow of words normally shared between us on car rides to Stinson Beach or across the table at our weekend family dinners.
Sleep had eluded me the night before as I kept going over and over the impending conversation in my head. In the moment though, nothing could prepare me for firing my best friend."
Read his full personal statement that got him accepted to Brown!
3. Essay Topic: Learning a New Language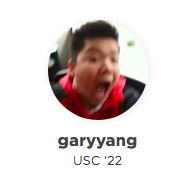 Essay Excerpt from Garyyang
Urban, Community & Regional Planning Major
University of Southern California '22
"Spoken in Russian, especially to American students, the US Constitution sounds little like the original refrain. But to E, my classmate from Moscow, those words meant everything. The day she recited the Preamble in her native language in our eighth-grade history class, I found myself captivated by her speech. The foreign rhythm mesmerized me. As I attempted to decipher the whirlwind of E's rolled r's and cryptic expressions, I craved for understanding."
Unlock his successful USC profile to read more!
4. Essay Topic: Working in a Team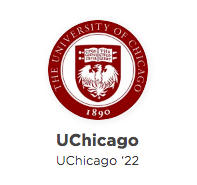 Essay Excerpt from UChicago
Economics Major
University of Chicago '22
""Did you not hear or did you not listen?" My partner's words echoed in my mind. In truth I did not listen. I thought I knew better. After all, it had been on my shoulders. I was the one who had to win the debate. It was my speech."
Continue reading his successful UChicago personal statement.
Format of the Essay
Now, let's bring it back to what the question in the essay prompt actually is. It reads, "How did it affect you, and what did you learn from the experience?".
This is really important. Always circle and see what the prompt is really asking you. It doesn't ask you to describe your challenge, setback or failure. The prompt is asking how it impacted your life and what you learned from it. And that's what you want to focus on in your essay.
There are different ways to format your essay. You can frame it with the challenge in the introduction paragraph. You can start with how you deal with things now and introduce a flashback. It depends on the situation and which essay topic you choose.
No matter what format you choose to write your essay in, keep the actual problem you had short. Be specific about how it affected you, then focus the body of your essay on what you learned from it. It is key you demonstrate what you've learned through example rather than just a recount like "I've learned my lesson." Write about how you were put in a similar situation again, and what you did instead the second time around.
How to Wrap Up the Application Essay
When you're writing about challenges, setbacks or failures, it's easy to let your essay carry a rather dark or negative tone. As you wrap up the essay, it's important to end on a positive, inspiring note. Perhaps touch on how this experience has bettered you as a person, or changed your perspective for the better. Maybe you even welcome future challenges at the school you're applying to see how you can continue to grow academically and personally. Whatever it is you want, be positive!
Get access to profiles in our database! Our premium plans offer different levels of profile access and data insights that can help you with your application process. Unlock any of our packages or search our undergraduate profile database to find specific profiles that can help you make an informed choice about where to apply!