Have an idea for the common app essay prompt #1, but not sure how to expand on it? Here are some successful common app essay examples.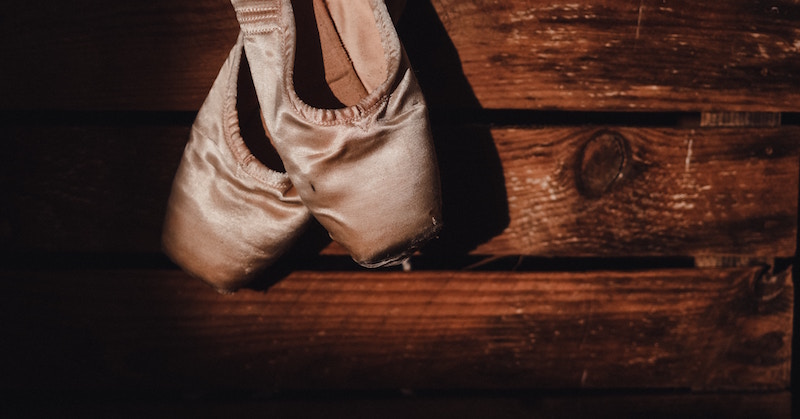 Common App Essay Prompt #1
Some students have a background, identity, interest, or talent that is so meaningful they believe their application would be incomplete without it. If this sounds like you, then please share your story. (650 words or less).
General Tips:
This essay prompt is rather broad, and intentionally so. It gives students the opportunity to share something (anything!) that is important to them, something that they feel makes them who they are. Students can talk about their family heritage, a strange hobby they've always had, or a common belief that holds special meaning to them.
While having that focal point is important, don't get tunnel visioned into only describing this one thing. What you're passionate about can show many different sides of you: your thought process, your values, your motivation. Be aware of how your main focus helps reveal new things about your character to the admissions office.
To help you get a better sense of what I'm referring to, here are 5 essay examples from successful applicants who tackled Common App's essay prompt #1:
Essay Example 1: Being a Vegetarian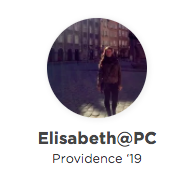 Elisabeth@PC, Providence College '19
"On a road trip through Wales when I was seven, my parents got hopelessly lost on the narrow, winding roads bordered by stone walls encasing farm fields. Crammed into the backseat of our tiny rental car with my two sisters, we did what siblings do best to pass the time: antagonize each other. Desperate to stop my older sister Erin's tickle attack, I jokingly swore never to eat meat again."
Unlock her full Providence College application file to read how a silly joke because something she truly believe in.
Essay Example 2: Unexpected Family Member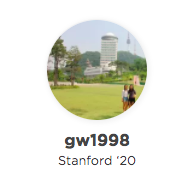 GW1998, Stanford University '20
"My Baby sister's name is—-, but I nicknamed her Joy.
When Joy was born on—-, she was rushed to the ICU. In that stuffy, artificially-lit hospital room, close family gathered around my mother to offer condolences. Amongst the quiet murmurs, my 4-year-old brother blurted: "What's Down's syndrome?"
At ten-years-old, I didn't know the answer to his question. I had prepared for a baby sister, not a baby sister with Down's syndrome."
View her full Stanford application to read her full common app essay on how her baby sister helped influence who she is today.
Essay Example 3: Dancing is My Soul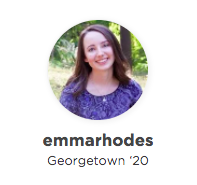 Emmarhodes, Georgetown University '20
"I stand in the wings, waiting for the music to begin. The familiar sensation of butterflies in my stomach begins to set in, and the other dancers and I shoot nervous grins at each other. But when Tchaikovsky's first sweeping crescendo beckons us onstage, I experience a moment of clarity: the choreography comes naturally after months of rehearsal, my heart pounds fast with exhilaration, and I can't help but smile."
Unlock her full Georgetown successful application file to read why ballet is so important to her.
Essay Example 4: Giving Back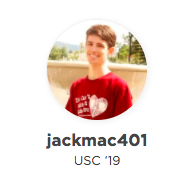 Jackmac401, University of Southern California '19
"I walked into a dark room.
A paralyzed girl was lying still in bed. It was hard to see inside the Sub-Acute Children's hospital, and only sound was the faint drum of medical machinery. She held an expression of despair as the fought through her pain. In an effort to cheer her, I started to sing "You're Never Fully Dressed Without a Smile." If I performed well enough, she could imagine herself in a theater, surrounded by loving friends and family."
Unlock his full USC successful application file to read how he shared his passion with those in need.
Essay Example 5: Being Different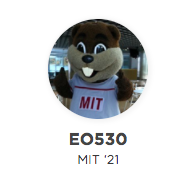 EO530, Massachusetts Institute of Technology '21
""I am the result of a genetic mutation. I am albino," I declared, parsing what I recalled from an excerpt on the Mayo Clinic website.
My classmates' eyes lit up in awe as they surrounded my desk. With sandwiches and juice boxes in tow, we indulged in our usual lunchtime banter, under the glow of warm classroom ceiling lights."
Unlock his MIT successful application file to read home he embraced his superpower.
Looking for more successful application examples? Upgrade to one of our premium subscriptions to access our searchable database of successful college applications and advice.