As you approach college graduation you may turn your sights toward one of the several fellowships available worldwide. While the application process can be arduous, if you succeed, you will enter an elite group of individuals around the world and launch your professional and academic career to new heights.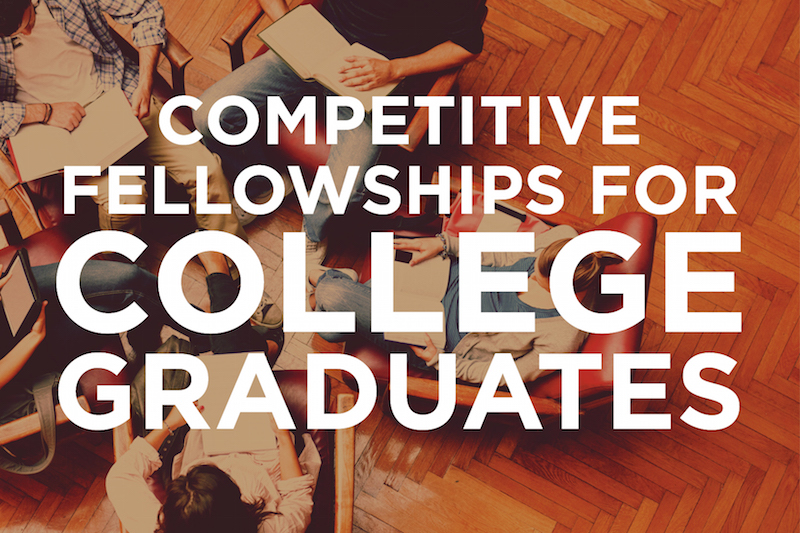 The following is an overview of some of the most prestigious fellowships available: the Fulbright Fellowship, the Rhodes Scholarship, the Marshall Scholarship, the Schwarzman Scholarship and the Truman Scholarship.
Fulbright Fellowship
This prestigious program was established in 1946 and awards grants for either graduating seniors, graduate students or young professionals to study, teach or conduct research abroad for one academic year. You'll fully immerse yourself in the daily life of your host country while engaging in academic life. Read more here.
Locations: The program is offered in 22 countries in East-Asia Pacific, 47 in Europe, 8 in Middle East/North Africa, 7 in South and Central Asia, 29 in Sub-Saharan Africa, 22 in the Western Hemisphere.
Requirements:
U.S. citizen, not previously traveled abroad extensively

Conferred Bachelor's degree or equivalent 4 years' experience

Good health and sufficient local language proficiency

(preferred) Not previously held a Fulbright grant

(preferred) Higher education completed in the U.S.
Application Process:
Deadline - October 11th

Initial Notifications - January

Final Selections - May
Rhodes Scholarship
Named for Cecil Rhodes, a prominent statesman, this competitive fellowship allows you to study at the University of Oxford in London for one academic year following college graduation. Only 95 scholars are selected each year from 18 countries globally. While the competition may be tough, upon successful completion you'll be in the company of some very impressive individuals. Read more here.
Location: University of Oxford (London, U.K.)
Requirements:
Academic achievement

Athletic achievement and talent

Devotion to public service and personal qualities of truth, courage, moral force of character and instincts to lead.
Application Process:
Deadline - October

Selection - Early July
Marshall Scholarship
Up to 40 scholars are selected each year for graduate studies at any university in the United Kingdom, including Oxford and Cambridge. The fellowship is aimed at personal and intellectual development, covers two years of graduate study and leads to a British degree. Read more here.
Locations: Any university in the United Kingdom (full rankings found here)
Requirements:
U.S. citizen

Bachelor's degree at U.S. university

GPA of 3.7 of higher
Application Process:
Deadline - October 3rd

Interviews & Selection - November
Schwarzman Scholarship
Anywhere from 125-200 students are selected each year, although about 45 percent of scholarships are awarded to U.S. students. At Tsinghua University, you'll study a one-year master's degree in Public Policy, International Relations, Economics & Business. The focus is on high-caliber, intellectual college graduates who strive for excellence and have an open mind. Entrepreneurial spirit and leadership ability are both highly valued. Read more here.
Location: Schwarzman College, Tsinghua University (Beijing, China)
Requirements:
Undergraduate degree complete at time of orientation

Proficient in English

Between ages of 18-28

Academic excellence (yet no minimum GPA is required)
Application Process:
Deadline - September 15th

Finalists Notified - October

Interviews & Selection - November
Truman Scholarship
A unique option, this scholarship awards $30,000 toward graduate studies for the selected applicants at their chosen school. You apply during the junior year of your bachelor's degree and must also show an interest in public service. Read more here.
Locations: Various - your chosen graduate program.
Requirements:
An interest in public service

Pursue a master's degree in public administration, public health, social work, education, public policy or international affairs

Commit to 3 years' public service following graduation
Application Process:
Deadline: February 7th

Selection: April 12th
Sources: