Cornell University set a record-high of 47,038 applications for the class of 2021, and also a record-low acceptance rate of 12.5%.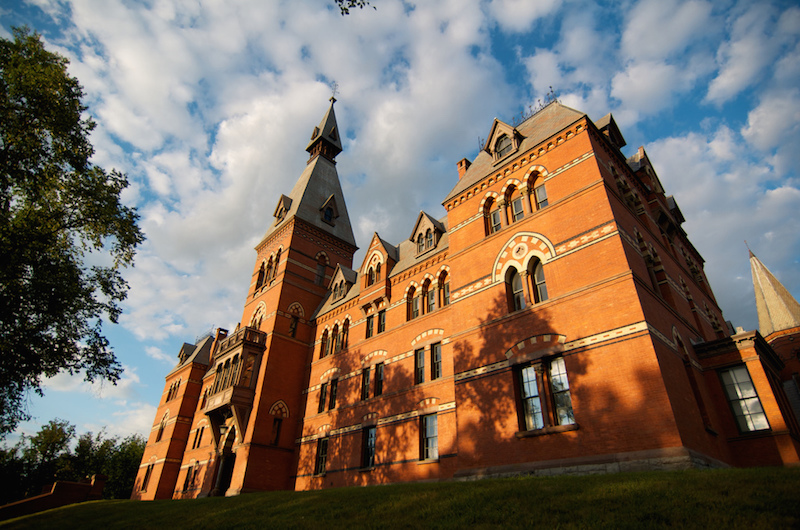 Cornell University broke the record set by the Class of 2020 with a 4.6% increase in the number of applications. Out of the 47,038 applications received this year, 5,889 were accepted including both early and regular applicants. This marks a 1.5% drop from last year's acceptance rate, with only 12.5% of this year's applicants getting an offer. Another 5,713 students were offered a spot on the waitlist.
Cornell filled 42% of its incoming freshmen class through the binding Early Decision program. The university saw a 10.3% increase in the number of early applications, a total of 5,384, and admitted 1,378 students. The admissions office credits the targeted recruitment process as the reason for the drastic application increase. The university also reported that 23.3% of early admits are legacy students, while another 13.4% are student-athletes.
This new Class of 2021 includes 30.2% of underrepresented minority students, 9% international students, and 700 first-generation students.
Cornell has also admitted 60 freshmen to its Freshman Year Spring Admits (FYSA) Program, which started in 2015, to expand education opportunities for students at Cornell. This last semester was the second enrolled class in the College of Agriculture & Life Science and College of Arts and Sciences.
Congratulations to the Cornell Class of 2021! To those still waiting on results, good luck! Check out our list of major admission decision release dates here.
Don't let your application essays and materials go to waste. Join other Cornell Admits and turn your success into insights for future applicants by creating a College Admit profile. Plus, you get to earn some extra money!
Sources: Cornell Daily Sun