Unlike many other school locations, Cornell University usually receives very extreme reactions. Located in Ithaca, NY, Cornell is in upstate NY, where winters are harsh and tough to live through. So, why does it still attract close to 50,000 applicants every year? You'll understand once you read what these Cornell Admits say about their school's location and culture: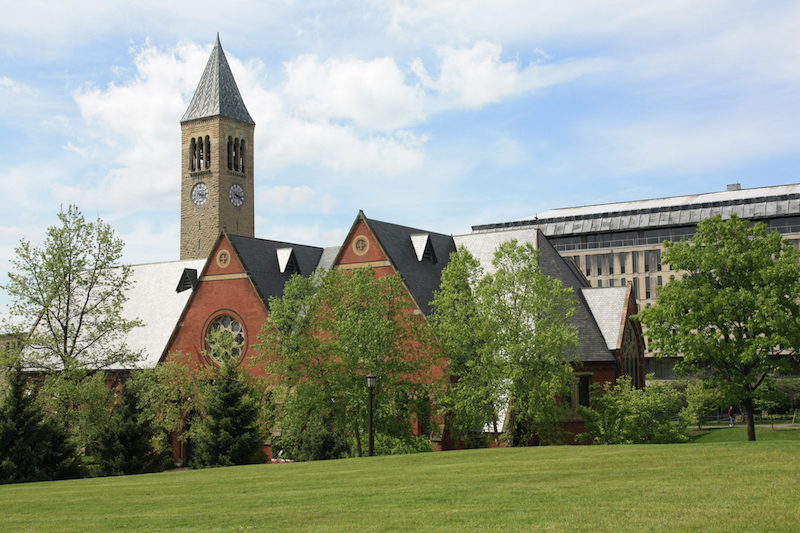 Cornell '17
Ithaca, NY is not a place for the faint of heart - winters are long and, quite frankly, really tought to live through, and everything seems to be uphill and frozen. However, spring, summer, and autumn are absolutely stunning; campus goes from stark winter wonderland to an explosion of green in mid-April; summer months are temperate and lovely, though under-appreciated by the departing undergrads, and autumn is crisp, cool, and golden.
Weekend trips to the farmers market are a must; apples are everywhere! Stop in collegetown for CTB, CTP, and a multitude of Asian cuisines, or go further downtown for a wonderful collection of restaurants and entertainment like Moosewood, Saigon Kitchen, and the State Theater. Campus culture is eclectic and widespread; with our 400+ student organizations, there is actually something for everyone. Cornellians and townies are friendly and welcoming, warm in spite of the cold winters (I think the suffering brings us together; we all have a common enemy).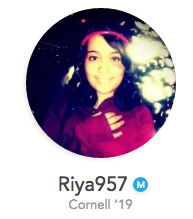 Cornell '19
Cornell may be isolated and can get too cold, but that doesn't mean you'll get bored easily! There's so much to do in Cornell that it seems like Cornell is a city in a middle of nowhere. Not to mention there are 14,000+ undergrads attending, so yeah, there's lots of life at Cornell. There are many parties, events, and activities to keep you occupied (and of course, there are academics). It may get too cold, but you'll survive. And there are many fun events associated with snow (like student-scheduled snowball fights)! And when it gets warm, it's just gorgeous! The green scenery, the fresh towering trees, the sparkling blue lakes and gorges, waterfalls, etc. It's like paradise. And Cornell is very diverse. You'll meet so many students coming from all the continents and different cultures that your interest will always stay piqued!
Cornell '17
I feel like Cornell gets the reputation a lot of the time of being in the middle of nowhere, being really isolated, and being cold. And while these are all kind of valid, it really isn't lifeless or boring at all, probably because of how big the campus/student body is. There really is something for everyone here (I know it sounds cliche, but I met so many people here just during the first week whom I connected with. Plus, everyone wants to make friends and so I've seen very few lonely, isolated people!) Plus, there are a ton of student organizations here - we even have a Squirrel Watching club - so as long as you make an effort to reach out to people and get involved, the campus will feel that much more inclusive and you'll always have something to do. Also, I feel like this almost goes without saying, but Cornell's campus is one of the most beautiful places I've ever been. I was talking with one of my friends about this the other day, and we were thinking about how since everything is so nice looking/aesthetically pleasing, it just seems like a really nice place to learn. There are no harsh distractions or anything to stress you out subconsciously (e.g., subways, dirty city streets, etc.) so you only have your work to focus on. Which is good, since there is a lot of work to do here! (But you'd expect that at any school of this caliber.)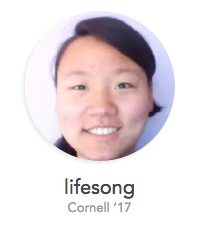 Cornell '17
I love the nature around me!! If you like to relax by enjoying breathtaking views all around you, every day, Cornell offers something none of the other Ivies do. Also, Cornell is competitive but I feel that it only encourages me to keep at the top of my game. People are very willing to help each other out, and group work and collaboration is really big here. Also, there is no way you'll ever exhaust the resources here. Whatever you want, if you get in contact with the right people, you could do, and I know I could live undergrad here at least seven times, doing completely different things and taking different classes, and still have things left that I wanted to take but didn't have time for.
Cornell '18
Cornell University is located in Ithaca, New York. It is absolutely beautiful and the campus was prettier than any other campus I visited, including Harvard and Princeton. It looks like Hogwarts, and has tall buildings that are incorporated with Gothic culture. I like how, while Cornell maintains its ivy league status, it is a humble school that cares more about its students than its reputation. I got that sense just by visiting the school in spring. It does snow a lot, but I really wanted a change from California's scorching weather. Plus, it's a bus ride from New York City, which is awesome. And the food is rated one of the best, it's amazing, and you won't gain the freshman fifteen considering there is a lot of walking your first year. I definitely recommend applying to Cornell, don't be discouraged by the acceptance rate!
Are you looking to apply to Cornell? Choosing where to go to college is an incredibly important decision. Make an informed choice by talking to current students on our mentorship platform. Access 60,000+ successful college application files uploaded by college students (they get paid when you view them). AdmitSee is a community of students helping students. Our goal is to bring much-needed transparency to higher education.