This week, Carol Barash, founder and CEO of Story to College, shares with us what to do with early admissions deadlines on the horizon.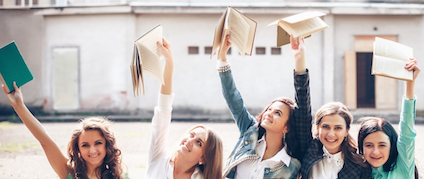 CB: You have three weeks before Early Admission deadlines. Your transcript is set. Your standardized test scores are in. Your recommendations are done. Now, your application and supplement essays are the only elements of your application still in your control.
So take time to add information in your essays that does not show up in other parts of your application.
Your personal statement should be personal. Your schoolwork and out-of-school work already show up in your transcript and lists of awards and activities. Essays provide another dimension. Who will you be as a classmate? As a roommate? As the leader of a campus activity? What do you want to accomplish in college, and why? Admissions officers want to know how you see the world and what difference you have made through your actions.

To get started on your essays, brainstorm 20 separate moments when you learned a key lesson, changed in a fundamental way, or made a difference in the lives of others. These can be simple moments, like a family meal or late night conversations with friends. Narrow the list down to focus on ways you took action, not just concepts you realized or believe in. And remember: admissions officers aren't looking for expensive trips or fancy experiences—in fact, sometimes that kind of extravagance can be a little off-putting and it doesn't tell your story. Share personal moments that reveal who you are as a human being.
Next, tell your stories out loud into your phone or computer. If you can gather a group of friends and tell your stories to one another, even better. Telling your stories out loud unleashes your authentic voice. Storytelling builds a powerful emotional bridge between you and your audience and connects you with the admissions officers who read your applications. Practice your storytelling, pay attention to stories that surface in your everyday life and when they bubble up from memory. This is how you build a library of stories you can use throughout the admissions process!

Ready to get started? You can use our online platform, Story2, to explore moments from your real experience and transform them into solid application essays. Worried about which Common App question to answer? You can always start with Question #1.
Finally, you're applying to only one school at a time—so make sure you know it inside and out. What departments are you interested in? What are the professors writing? Know what the college prides itself on, be it service, internships, or interdisciplinary thought. Use the college-specific supplement essays to connect with their unique offerings. Who will you become there that you cannot be anywhere else? Find the moments when you were already living the values and commitments of that college, and show how you will carry them forward as part of their community.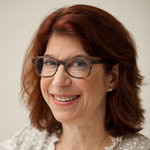 Carol Barash, PhD, founder and CEO of Story To College and author of Write Out Loud, has taught over 12,500 students around the world–from first-generation college students to the children of bankers and CEOs–how to tell their stories and write essays that win admission and scholarships at selective colleges.