Another day and another 565 students accepted to college. Congratulations to Dartmouth's Class of 2022!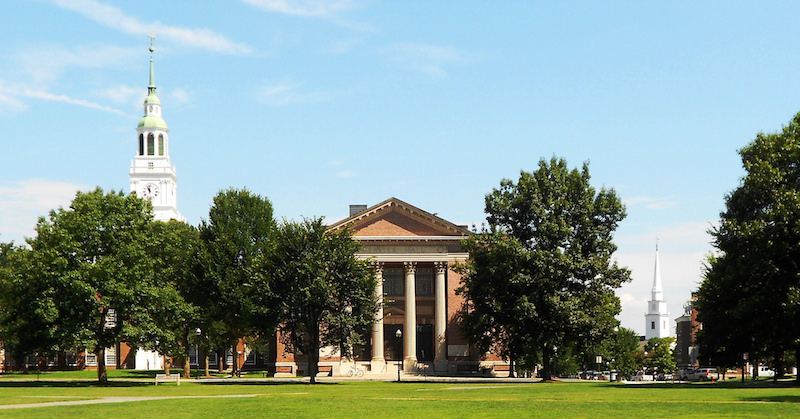 Dartmouth College broke their early application records after receiving an all-time high record of 2,270 early applications this year, a 13.5% increase over last year's early applicant pool.
Early acceptances were offered to 24.9% of applicants, which marks the lowest early acceptance rate Dartmouth has seen since 2010, Dartmouth shared yesterday. Still, Dartmouth accepted more early applicants this year who will fill almost half of their enrollment class next fall as Dartmouth's early application is binding upon acceptance.
The increase looks to be part of their admission strategy to account for students' growing interest in taking a gap year, confirmed Lee Coffin, vice provost for enrollment and dean of admissions and financial aid. 17 early admitted students last year took a gap year.
Dartmouth's early admits set an impressing academic record as a whole, representing the top 10% of their high school class, with almost a fifth of them expected to be the valedictorian and salutatorian.
The demographic of the incoming class has also gotten more diverse. Across the board, there are more first-generation students, more international students and more American students of color.
Dartmouth's 565 accepted students also include those who applied through QuestBridge, a national organization that works with high-ability, low-income student. They were informed of their acceptance, or match, earlier this month on December 1st. QuestBridge students will receive a full-ride scholarship to Dartmouth with no expected contribution.
Congratulations to all students accepted to Dartmouth's Class of 2022! Create a profile and upload your successful college application materials to inspire and help future applicants. Plus, earn some extra money while you're at it.
Got deferred or rejected? Reset and focus on your regular decision applications. Our premium plans offer different levels of profile access and data insights that can help you get into your dream school. Unlock any of our packages or search our undergraduate profile database to find specific profiles that can help you make an informed choice about where to apply! We have 60,000+ successful college application files uploaded by college students. See how they got in, and how you can too!