Interested in pursuing higher education in the US? You're not alone.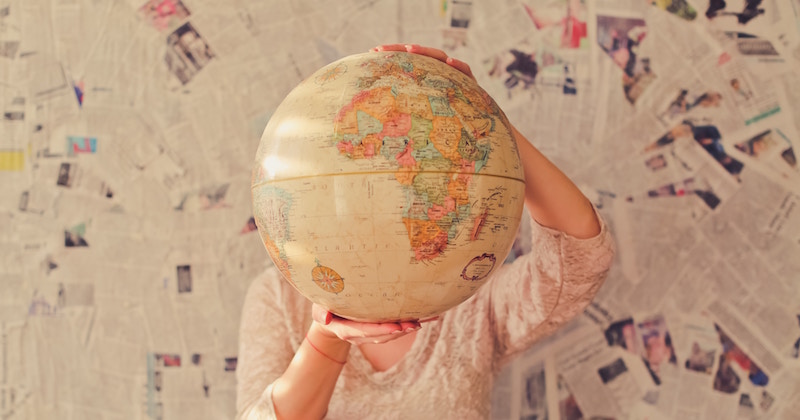 In 2016, there were 1.2 million international students attending a college in the United States. That number continues to grow every year, making it increasingly competitive for students abroad. However, even with the increase in international applications, it is still difficult to have manage all the application materials from afar. If you're an international high school student, here are some tips to help make the process a little easier:
DO make sure your finalize your college list early. Sending transcripts and letters of recommendation takes a lot longer and it costs more. Make sure you know exactly which universities you are going to apply to so that you don't waste time and money on mail.
DON'T just play the "international student" card. You are not the only international student applying to these colleges in the US. It is not enough to rely on the fact that you're from Myanmar or Ethiopia. While your international background will be interesting, you still need to be able to demonstrate your work ethic and interests to the universities you're interested in.
DO apply for scholarships. Unfortunately, many universities in the US do not follow the need-blind policy for international students. There is a limit to the financial aid universities can offer international students, so make sure you research merit-based scholarship you can apply for and any other external scholarships you're eligible for.
DON'T dismiss other standardized testing you need to take. As an international student, you may need to take more than other domestic applicants. Find out whether you need to take the TOEFL or the IELTS.
DO plan ahead for your standardized testings. Depending on which international location you live in, there may not be as many standardized testing dates available to you. Double check the international dates in your country and which ones you need to sit in order to get your scores in on time.
DON'T just focus on your test scores. Many international students have the misconception that test scores and GPA is all that matters. While these stats are important, don't neglect your extracurriculars, or just what you truly enjoy! Being able to experience things outside of the classroom can help you figure out where and what you want to study.
DO ask for recommendations early. Your teachers may not be as familiar with the US application process, so give them plenty of time in advance to write their recommendation. Please also consider how well your teachers are able to convey whether you're a qualified candidate, especially if English is not their strongest language.
DON'T neglect any communication. Check your email. Again, be responsible for your own applications. Admissions offices may reach out for more information, or notify you that certain application materials have yet to be received. You may also be offered a college interview, and you don't want to miss that!
DO prepare financial documents. Unfortunately, some US universities require international applicants to provide financial documentation that proves their ability to afford tuition. This doesn't apply to majority of US universities, but make sure you check! And if you do, check with your family to get that ready.
DON'T assume your applications were received. If there's a high school counselor to help you with the application process, that's great! Even then, confirm with the admissions office to make sure all of your application materials have been received. Be responsible for your own application.
Our premium plans offer different level of profile access and data insights that can help you get into your dream school. Unlock any of our packages or search our undergraduate profile database to find specific profiles that can help you make an informed choice about where to apply!