Thinking about applying to Duke this Fall? Check out Duke's supplemental essay prompts and examples from the 2017-2018 application cycle. You can expect similar prompts for the upcoming cycle.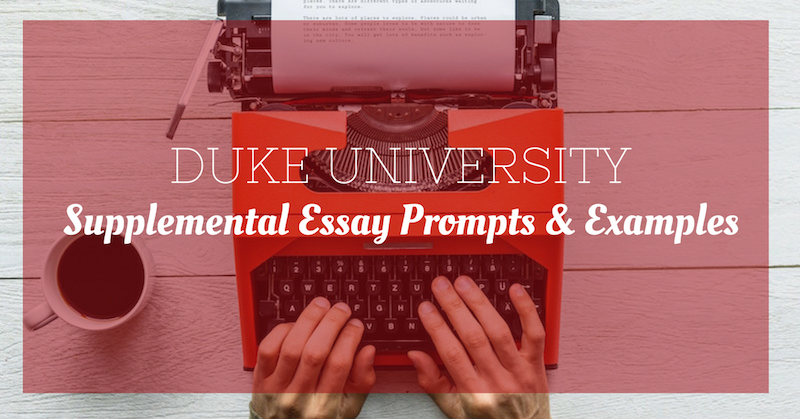 Duke Application Prompts
1. Short Essay Required for Engineering Applicants:
If you are applying to the Pratt School of Engineering as either a first-year or transfer applicant, please discuss why you want to study engineering and why you would like to study at Duke. (150 words maximum)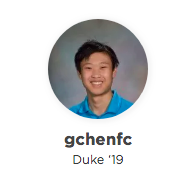 Essay Excerpt on How Duke's Engineering School Stands Out:
"One of the undergraduate aspects at Duke which particularly appeals to me is the diversity of research at Duke. I always ask colleges, "What makes your research opportunities different than the other guys?" Duke is unique in its extensive animal research. I love studying the diversity of wildlife and I can't imagine any other university offers quite the same experience as Duke, with attractions such as the largest lemur sanctuary outside Madagascar."
- Gchenfc, Duke '19, Mechanical Engineering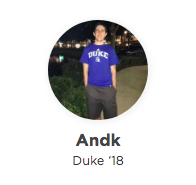 Essay Excerpt on Duke's Academic Approach:
"Trapped in a stuffy cubicle, the common engineer creates spreadsheets and technical reports. Sounds thrilling, right? I view the common engineer as a bland technocrat, a worker bee of sorts. Why Duke? Duke stresses the significance of interdisciplinary work. The best engineers are not those who take the most technical classes, but dynamic thinkers who are also acquainted with the liberal arts."
- Andk, Duke '18, Economics (Applied as Mechanical Engineering)
2. Short Essay Required for Arts & Sciences Applicants:
If you are applying to the Trinity College of Arts & Sciences as either a first-year or transfer applicant, please discuss why you consider Duke a good match for you. Is there something particular about Duke that attracts you? (150 words maximum)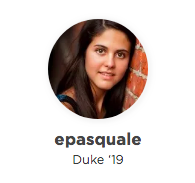 Essay Excerpt on Pursuing Arts & Sciences at Duke:
"For a university with unprecedented academic caliber, Duke's dance program is without parallel. After my first campus visit, when I participated in an advanced ballet class, I realized that at Duke, I won't have to give up my passion for dance to pursue a career in medicine."
- Epasquale, Duke '19, Biology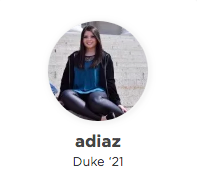 Essay Excerpt on Duke's Culture:
"To be physically lost as you stroll through Sarah P. Duke Gardens and East Campus, yet intuitively know you're where you belong. Duke is impressive numbers and figures, but to you, Duke is the promise of intellectual and personal growth. YOu are not architecture, who you are is not set in stone, and Duke understand that long before you did."
3. Optional for All applicants:
A. Duke University seeks a talented, engaged student body that embodies the wide range of human experience; we believe that the diversity of our students makes our community stronger. If you'd like to share a perspective you bring or experiences you've had to help us understand you better—perhaps related to a community you belong to or your family or cultural background—we encourage you to do so. Real people are reading your application, and we want to do our best to understand and appreciate the real people applying to Duke. (250 words maximum)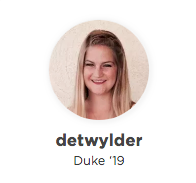 Essay Excerpt on Not Making Judgments based on Appearances:
"On the surface, I am the antithesis of diverse. I come from an average family with two kids and two dogs. My parents' marriage, like many others, ended in divorce. As a blonder in southern California, I'm fairly accustomed to blending in. While I may seem merely average in these terms, I have realized that it is my wide range of experiences and interests that takes me away from the normal crowd."
- Detwylerder, Duke '19, Bioengineering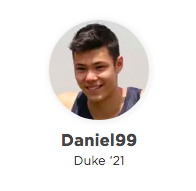 Essay Excerpt on Growing up in an International Community:
"Growing up in the melting pot that is Beijing's expat community, I've been exposed to countless different cultures, religions and perspectives. I've travelled with my school's teams to play basketball in Japan and Korea and to run track in the Philippines. My middle school group of friends come from four continents: Sandy from Australia, Tadi from Zimbabwe, Valentine from Mexico and Roman from the United States."
- Daniel99, Duke '21, Economics
B. Duke's commitment to diversity and inclusion includes gender identity and sexual orientation. If you would like to share with us more about either, and have not done so elsewhere in the application, we invite you to do so here.
---
Hope this was helpful for those considering applying to Duke this fall! Interested in reading these students' full personal statements in addition to their full responses to the Duke supplemental prompts? Unlock all of them in one go with our Why Duke Package!

You can also find more general tips to help you put together your
supplemental essays
. Additionally, you can now search by
supplemental essay topics
on our search page. Or, you can check out our
curated packages
to find what you're looking!
For further access, upgrade to our premium plans offer different levels of profile access and data insights that can help you get into your dream school.