Another day, and another 2,255 acceptance letters sent out. This time to students who applied to Duke University!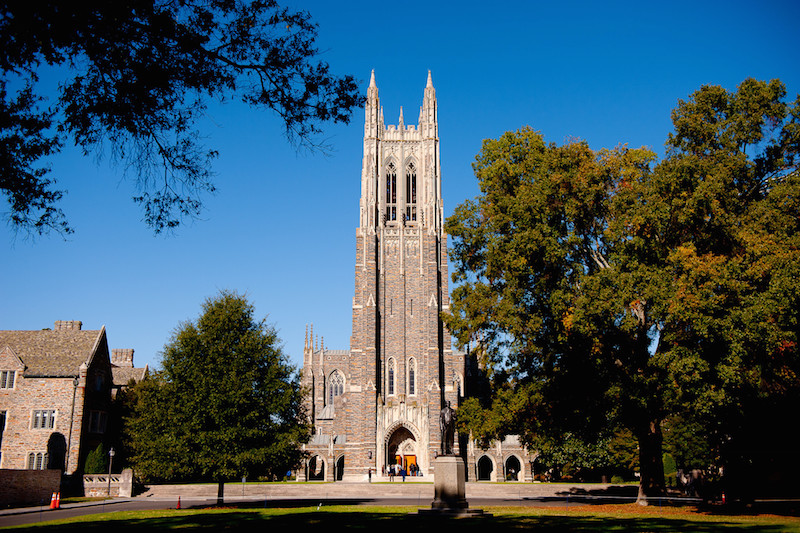 Duke University was one of the universities that received a record breaking number of applications this year. Of the record breaking 34,400 applications received, Duke offered admissions to 3,174 students, marking an overall 9.2% acceptance rate.
Late last year in December, Duke sent out an early Christmas present to 861 students, 25% of the Early Decision applicant pool. This makes up about 50% of Duke's incoming freshmen class as the Early Decision program is binding. 36 of those students were QuestBridge scholars, and it's worth noting as this is Duke's first year to participate in QuestBridge Scholars Program. The program works with high-achieving low-income and first generation students.
Among the 30,890 applicants that applied Regular Decision, 2,255 students will be joining those accepted ED. This results in a 7.3% regular acceptance rate, 1.4% lower than last year. This drop acceptance rate is noticeable across most top universities due to the increase in applicants. Another 58 applicants that were deferred from ED will also learn they've been offered to join Duke's Class of 2021.
Duke University's admission policy is need-blind, which means applicants are evaluated and offered admission based on their application. Their ability to pay for college is not taken into account, and Duke meets 100% of demonstrated financial need for admitted students. To increase support to talented students from under-resourced high schools and first-generation students, Duke is also increasing the number of students in the Washington Duke Scholars Program which is now in its 2nd year.
For international applicants, however, their application are evaluated under a "need-aware" policy, where their ability to pay for college is taken into account. Duke wants to make it possible for admitted students to enroll and attend, and there are only a limited of number of international students.
Duke's admitted students' weekend, better known as Blue Devil Days, will be held at 3 different time throughout April. If you want to see what it's like to be a Duke Blue Devil, visit campus before you make a decision!
Congratulations to the Duke Class of 2021! To those still waiting on results, good luck! Check out our list of major admission decision release dates here
Don't let your application essays and materials go to waste. Join other Duke Admits and turn your success into insights for future applicants by creating a College Admit profile. Plus, you get to earn some extra money!