A lot of colleges and institutions offer programs and opportunities for young kids with bright futures, especially during the summer.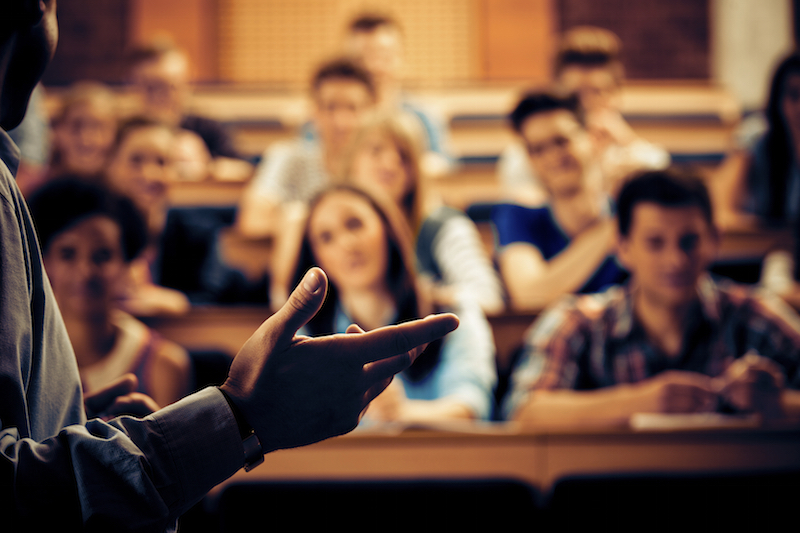 John Hopkins, Harvard, Stanford – the list goes on. At a young age, even saying the name of these universities gave me chills. Each of these prestigious universities houses the buildings that have seen the passing of Presidents and Nobel Peace Prize winners, walkways that have been treaded on by the most powerful men and women of our age and ages past. When Duke University first approached me in the form of a crisp, white envelope folded in with bills and advertisements, I was only in seventh grade. If high school still seemed like a hazy fever dream, college was only a myth, a fable.
To apply to Duke University's Talent Identification Program (TIP), I took the SAT beside students many years my seniors, brow pinched as I scribbled in answers to questions over materials I'd yet to learn. Somehow I managed to qualify for their summer program. Spending three weeks of my warm summer days in college dorms, taking a rigorous college-level course was, actually, my idea of an awesome vacation. I would learn philosophy, neuropsychology, the resonating effects of the Cold War, live on my own (sort of) in a college dorm!
What I didn't expect was that I'd have so much fun. I had neglected to think about the friends I'd make: other nerdy kids who finally understood me. It was living, sleeping, learning with these new peers, whispered conversations in quiet dorm rooms after lights-out, muffling hysteric laughter into pillows that made the 3 weeks so worthwhile.

We refused to say goodbye, because we were going to see each other again the next year. For the next three years, no matter what we did the rest of the year, we would always come back for those three weeks. What had seemed like an innocuous opportunity to expand my academic horizons ended up being something that shaped me into the person I am today. I made friends when I was eleven that I talk to daily today, friends who fly across states, drive for hours for a few days spent together, a reminder of the summers we had that changed us irrevocably.
Duke TIP was something I'll always remember, a part of me I would never give up. It's an experience I wish everyone could have, and one I whole-heartedly recommend to everyone who can afford it. It shaped me into a person I can be proud of, let me delve into a world of academia I could only dream of before, and allowed me to meet the future leaders of the world, people I am honored to call my friends.
Interested in Duke's TIP program? For more information, you can check out the programs they offer to students in your grade. If you are still looking for summer school opportunities, you can also refer to our list of competitive summer programs.
Written by an AdmitSee Intern.