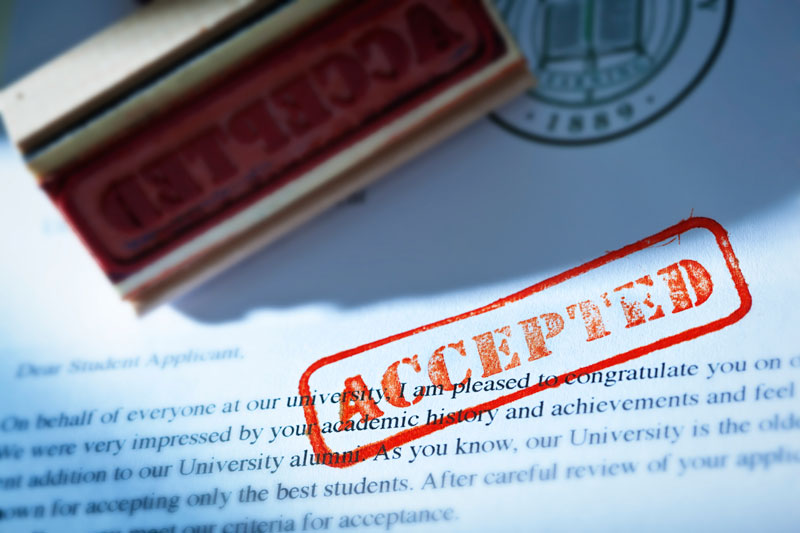 Most high school students want to get into the college of their dreams, whether it be an Ivy League university like Harvard, a private college like Tufts, or a great state school like UCLA. While dream schools can vary from student to student, the application process is very similar for everyone. With every student looking for ways to stand out above the rest of the applicant pool, there's one thing that many overlook. One of the more important aspects of getting accepted into any college is deciding whether to apply early. Here's why you should:
Increase chances of getting into certain schools: Colleges have started to see a record number of applicants year after year. A majority of United States colleges and universities have an early registration application where students in their senior of high school can indicate they want to be considered for admission before the Regular Decision deadline. A lot of schools have rolling admissions, a period in which schools continue accepting students until all spots are filled. Applying early, whether through Early Decision, Early Admission, or rolling, will put your application in the first group to be seen.

Scholarships and financial aid packages: It is widely known that colleges and universities give out scholarships and financial aid packages. If you are in dire need of a large financial aid package or need to receive a scholarship that pays most, if not all, of the tuition, apply early so you can receive the scholarship and financial aid information sooner. This also gives you some leverage knowing you can compare your other financial aids packages against this first offer.

Get applications out of the way: You don't have to worry about applying to colleges in December or January. Once you apply to all of your colleges in September or October, the hard part is over. At this point, you're done with essays, test scores, and interviews. Now all you have to do is sit back, keep your grades up, and wait until the responses come in.

Get a response back sooner: The earlier you apply to colleges, the quicker you will get a response back. That way, you'll have plenty of time to do more research and make an informed decision about where you want to go or what other schools you should consider applying to. And if you get into one of your early application schools, one thing's for sure - you're going to college.

Get to make decision early: Once you receive all of your acceptance letters, then you can decide which college you want to go. You can even decide before the May 1 deadline, which is the deadline for most colleges and universities today. After you make your decision, worrying about college doesn't happen until your first days as a college freshman and you get to fully enjoy the rest of your senior year!
All in all, going to college to receive a higher education is important, and getting into the school you want is equally as important. Applying early to college can influence what schools you get into, but arguably more important, it can change your personal mentality. Finishing applications early can significantly reduce your stress, since you won't have to balance admissions and academics. Ultimately, the goal is to get into school. If applying early can help you, it's worth it. (By the way, the early decision deadline is November 1st.)
If you're applying to college, check out the various profile packages of admitted students. Search by school to find your dream school. If you're a college student, make sure to sign up now to earn money by uploading your college application materials, and automatically be entered to win the AdmitSee scholarship!