Ever wonder how students around you are involved in so many interesting clubs and organizations? Or are you worried about finding your niche at your future college? This week, AdmitSee talked to students about their extracurricular activities and found out how they got involved!
Jaclyn is a rising junior at the University of Wisconsin-Madison. She told us about her experience with the Model United Nations organization on her campus.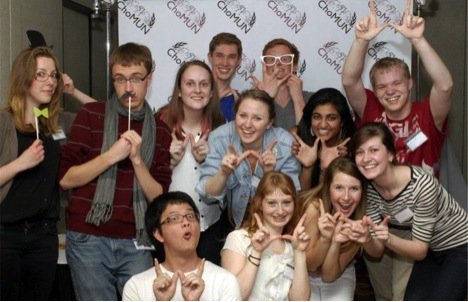 At my college, there is a massive student organization fair and when I saw the Model UN booth, all my high school memories of being on a team came back to me. I knew I had to give it a try. I did not know a single person and I was petrified to go alone, but I did not want to miss the opportunity.
Two years later, it has been amazing. I have worked with great people on my team, we have had taco dinners and ugly sweater parties and amazing conferences with people from other schools. I still talk to one of the first people I met at my first conference from Arizona. People come from other states and countries to participate in these conferences. I got to know my fellow delegates from the University of Wisconsin-Madison too! We get together once a week for an hour and we have a great time and learn about Parliamentary Procedure or are given issues like "What is the best cookie?'' or "How do we deal with the Death Eater problem?"
Once a year we all get together and organize a conference for all the high school Model UN teams. We get to chair committees and help students understand the United Nations better. It is crazy how dedicated my fellow Model UN members are. We have over 500 students come and we plan everything from the issues and background materials to the dance at the end of the night! It is a great opportunity to use everything we learn from our conferences and help high schoolers become future Model UN members. It is a way to see how far we have come and how great it is to be a part of a team.