Women in Science, Technology, Engineering and Medicine, better known as STEM, has received a lot of national attention in recent years. We want to continue to celebrate that and highlight a few female STEM majors on AdmitSee!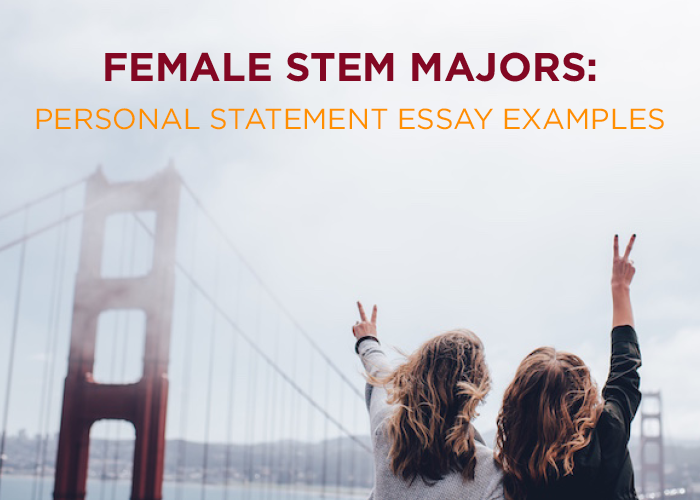 All these female STEM majors wrote about their interest in technology and/or engineering in their personal statement. For some, their interest in STEM transformed them into leaders. For others, their passion helped them uncovered new discoveries: Here's a snippet at each of their personal statements:

Dartmouth College '20
I knew I had to make a drastic change, though, when my lack of participation points started weighing down my grades in high school. Having had enough of my reticence, I took my first step towards progress by joining the robotics team sophomore year. To most, the decision came out of the blue. However, my fondest childhood memory was helping my father with his construction projects, passing a 3/8 socket wrench here and a pair of pliers there. My passion for engineering took root in the garage of my childhood home, and would further thrive in K2, the robotics room. View full profile.
UC San Diego '20
From the day I first laid my eyes on a computer screen, I have been absolutely fascinated with technology. I can still remember sitting in my father's lap as a toddler peering into his old laptop and trying to grab the delicious-looking red trackball in the middle of the keyboard. Yes, at the age of two I had an eye for technology. In kindergarten, when I returned home from school, I would enthusiastically run to the now ancient computer and discover something new on PowerPoint 2000. There was nothing more absolutely thrilling to me than technology, an interest that exactly none of my peers shared with me. My friends had even fashioned the nickname "tech support" for me, a name which I have stayed true to. Keep reading.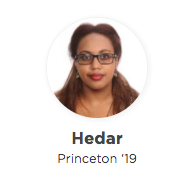 Princeton University '19
A favorite question among interviewers is: what can you tell me about yourself that I would not know if I met you on the street? Well, a lot actually. With just a passing glance, all you would see is a high school student with a short stature and of African descent. If we sat down for a conversation, however, you will discover that I aspire to be a mechanical engineer, that I am a believer in the engineering creed "solve real world problems" and that through engineering I have learned to approach each problem with the belief that it has a solution. I might share with you how I want to open an organization focused on establishing sustainable infrastructure in developing countries by working with locals and instituting solutions that are relevant to that area. Read on.
Harvard University '20
The drone hit the tree at full speed, sending a cascade of shimmering leaves dancing downward. A moment later, the leaves were joined by falling rotors and engines, which hit the ground with a deafening thump. I stared at the carnage, stunned by what I'd just done. A piercing crack broke my daze as the drone, camera, and a tree limb came crashing down. This was not the first tree I'd trimmed today. Read full essay.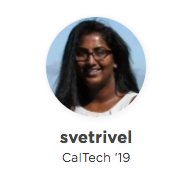 California Institute of Technology '19
With my thumb poised on the clicker, I take a deep breath and start our presentation: "CollabWear: a marketplace that connects emerging designers with consumers and manufacturers to upend the fashion industry."
Four weeks earlier, I was dragging two suitcases along the pavement when I mangled the door open into Simmons Hall. My stomach churned, half-expecting to be turned away, told that my acceptance to MIT Launch had been a mistake. Yet my heart was anxious to meet my forty-one fellow entrepreneurs. Keep reading.
————-
Are you also thinking about writing on your interest in science? Read the full essays and discover how these students crated their winning applications to get into their dream schools to study engineering! Unlock all of them in one go with our curated package!

Our premium plans offer different level of profile access and data insights that can help you with the application process. Unlock any of our packages or search our undergraduate profile database to find specific profiles that can help you make an informed choice about where to apply!