Are you thinking about applying for college? Have you already been accepted? If you answered yes to either one of these questions, you probably know that higher education is expensive. According to the College Board, in 2015-16, the average published price of in-state tuition and fees for public four-year colleges was about $9,410.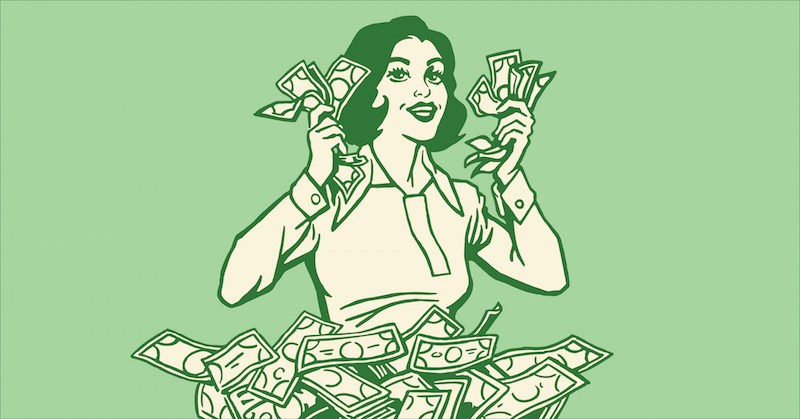 Each year, the task of paying for college is getting more difficult for students and families. Most students use financial aid to help cover the cost of attendance. Financial aid is an expansive topic, and it can be a bit overwhelming.
To better understand the financial aid process, we solicited the help of Nate Matherson. Nate is the Co-Founder/CEO of a company called LendEDU. He is also a recent graduate from the University of Delaware.
We provided the questions. Nate provided the knowledge. Enjoy!
How do I get financial aid?
To get started, you should submit the Free Application for Federal Student Aid, known as the FAFSA. The FAFSA determines your eligibility for federal financial aid such as Pell Grants and subsidized student loans.
FAFSA sounds scary, but in fact it is pretty simple to file. It is 100% FREE to file the FAFSA. You do not have any excuse for not filing the FAFSA. Too many students and families miss out on financial aid because they don't think that they will qualify.
The Department of Education offers financial aid on a first come, first serve, basis. So, you should submit the FAFSA early. On average, it takes about 22 minutes to complete. You will need you and your parents tax returns on hand.
What is expected family contribution?
When you file the FAFSA the Department of Education will calculate your expected family contribution, known as EFC. The EFC is determined based on the information that you provided in your application. In short, the EFC determines the amount that your family is expected to pay towards your education.
The EFC isn't perfect, as it is very difficult to predict the EFC on an individual case-by-case basis. That said, the Department of Education does put quite a bit of thought into the technology and calculations.
What is cost of attendance (COA)?
So you just received your tuition bill. Many students incorrectly believe that their tuition bill represents their cost of attendance (COA). False.
Cost of attendance is not the bill that your receive from the finance department. Instead, the cost of attendance is the total amount it will cost you to go to college each year. Your COA is calculated by your financial aid department.
According to the FAFSA website, COA included on-campus room and board (or a housing and food allowance for off-campus students); and allowances for books, supplies, transportation, loan fees, and, if applicable, dependent care. It can also include other expenses like an allowance for the rental or purchase of a personal computer, costs related to a disability, or costs for eligible study-abroad programs.
COA is important for a number of reasons. It enables students to manage and predict the true cost of attending college. Fun fact: you can only use student loans to borrow up to your cost of attendance minus your financial aid.
Do I need to reapply for financial aid each year?
Yes. The vast majority of financial aid departments require that students apply for financial aid every year. If your financial situation changes from year to year, you may receive more or less financial aid. Your financial aid package may change dramatically if you have multiple family members enrolling, or un-enrolling, in college in a given year.
Are student loans considered financial aid?
Yes. When you submit the FAFSA you are automatically considered for student loan aid. The Department of Education offers a variety of student loans including Subsidized Stafford Loans, Unsubsidized Stafford Loans, Perkins Loan, and PLUS loans. Depending on your need, you may receive different loan options and your borrowing limits may change from year to year. Read more about the differences between federal student loans in my last interview.
​Financial aid, student loans and scholarships may seem impossible, but the difficulty lies understanding how it works, not actually getting them. Don't be afraid to ask questions and find help.