To say that my first few weeks at college were dramatic would be an understatement at best. The stress from unpacking, tearful goodbyes to parents and siblings, and the awkwardness between my three new roommates felt like it was enough excitement for a few months. But I still had a semester to start, so I settled in my squeaky twin bed and talked to the virtual strangers I would be living with for the next year.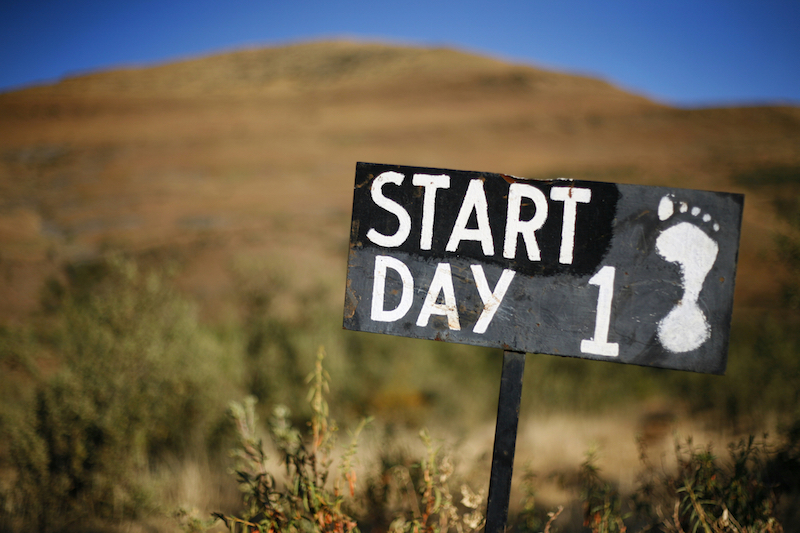 I had heard horror story after horror story about roommates, so my encounters with mine the first day were reserved and hesitant. Yes, we had all spoken (and stalked each other) on Facebook in the months before, but I was afraid of so many unknowns. That evening, we all hopped on a bus with the rest of our class to the Mount Vernon Estate for some class bonding, awkward socializing outdoors. Though I wouldn't call the event a complete success, I do prize the time I spent with my roommates, as we spent four hours swapping silly stories about friends, concerts, or family members or recommending music and stores. Though the whole experience was still overwhelming, nerve wracking, and a bit lonely, my new friends gave me the confidence I needed to go on.
Regardless of how old you are, the first day of class is still scary. I got up much earlier than was necessary, gave myself enough time to get lost, and walked into the looming lecture hall. Within the upcoming weeks, I soon became accustomed to my professors, class schedules, and assignments (though scrambling to get a million books was less than fun). I even forced myself to talk to people in my classes, which wasn't easy for an introvert like myself. But, it was definitely worth it.
As things became simultaneously more familiar and more hectic, I began to join clubs and student organizations I was interested in. Through these activities, I was introduced to some really helpful and caring upperclassmen who helped guide me through campus life. And of course, on top of all that, GW offered a million different events to attend and get acquainted with the school.
Though I wouldn't say my first few weeks weren't lonely and overwhelming, I would say that it was a formative time in my college experience, one that all freshmen should take advantage of.
Are you looking to apply to GWU or just starting to build out your college list? Make sure to search through profiles of students accepted to see essays, stats, and advice. Choosing where to go to college is an incredibly important decision. Make an informed choice by talking to current students on our mentorship platform. Access 60,000+ successful college application files uploaded by college students. AdmitSee is a community of students helping students. See how they got in, and how you can too!