Applying to college is a stressful process as it is, so don't make it harder for you and your friends.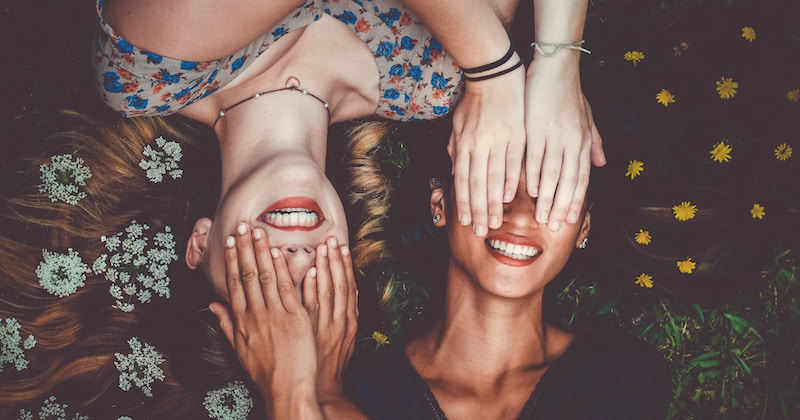 College admissions is a very competitive and personal process. You are asked to reflect on your academic and personal achievements, as well as explain your academic and personal goals. With acceptance rates below 15% at selective schools, it's easy to fall into the trap of thinking everyone is your competition, including your friends.
The truth is you are competing with one another. But, you are also each other's biggest supporters. It's not a personal attack when you are looking to apply to the same schools. You don't want to hurt each other's feelings when one of you gets accepted and the other doesn't. You also don't want to appear condescending. So, how do you juggle the competitiveness of applying to college and maintain your friendship?
Here are some tips to avoid putting you and your BFF in awkward situations:
1. Be upfront and respectful.
Everyone handles competition differently, and that's okay. Just be upfront about it. If you want to be private about your college list, that's your preference. Tell them not to ask you about where you're applying, because you won't answer and you don't want to lie to them. The worst thing you can do here is lie to your friends about where you're applying, just because you don't want them to find out. If the results end up in your favor and not theirs, that conversation will be very uncomfortable.
Likewise, if you prefer to let others know upfront, then share your college list. It might be better motivation for you that your friends know what your goals are and can hold you accountable for your studying and work. Again, just remember that your friend may not be approaching college applications the same way you are, and you need to respect that.
2. There are no first dibs on a school.
Do not put pressure on yourself or others by "claiming" a school. That's unfair to you and to your friends. Don't make a pact about where each other are allowed or not allowed to apply to. If a friend of yours decides to apply to a school on your list, don't take it as a personal attack. You and your friends are likely going to have overlapping schools on your college lists. As friends, you are bound to have similar interests and thus value similar qualities in colleges you're interested in.
3. Don't act like an admissions officer
No one likes a know-it-all, and with college admissions, no one is. The admissions officer evaluates students based on a number of factors, and each carry a different weight at different universities. You may speculate why a friend got accepted or rejected, but that doesn't make anyone feel better. Don't reduce the application your friend worked so hard on to just his or her SATs, or his or her legacy status. Whether accepted or rejected, hearing such speculation is hurtful.
4. Spend time together (and don't talk about your applications)
College applications is all-consuming. Find time to hang out with each other like you used to, and don't talk about your applications. Nothing about essays, deadlines or interviews. Go out for a meal, watch a movie, or talk about your crushes. Spending time with your friends will not only help you gain strength, but it might also be the break you needed to gain some perspective on an essay you were writing.
5. Support each other
This seems obvious, but it doesn't get said enough. Support your friends' dream and what they want to study. Applying to college is also a period of self-discovery. There might be new interests that your friends want to be pursue and it's a lot easier for them if you're supportive of that.
Then, there's the emotional support. Your friend might just have heard some rejection news, or had a breakdown from too much pressure. Whatever it is, be there for your friend. When it happens to you, there'll be there for you as well.
6. What are you fighting about?
Fights happen all the time whether or not you're in the middle of applying to college. Just because applications is the focal point of your life right now, it doesn't mean all arguments are about that. Find out why your friend is upset at you, get to the root of the problem and sort it out. Don't let little things vest during such a sensitive time.
Applying to colleges is tough, but it can be tougher without your friends. Follow these steps, or let us know what else has helped you and you friends stay close throughout the application process! Want to gain access to full successful application files? Our premium subscriptions offer different levels of access to our searchable database of successful college applications and advice.