On Tuesday, Harvard University released its early admissions decisions for the Class of 2022 and accepted 14.5% of early applicants.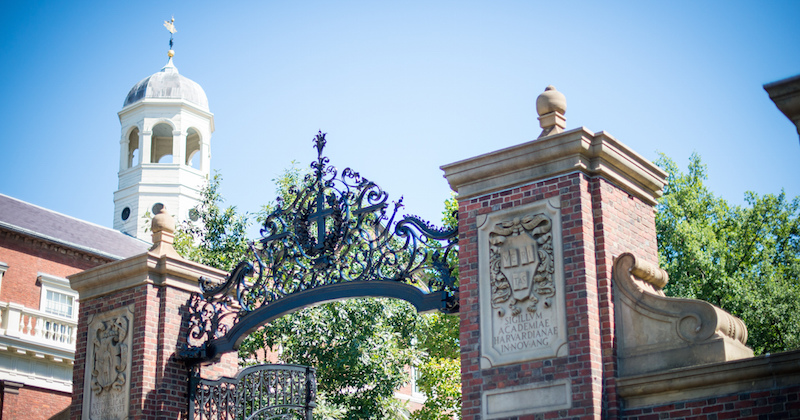 This year 6,630 students applied for admission under the Early Action program, and 964 applicants were accepted into Harvard's Class of 2022, The Harvard Crimson reported.
The early admission rate held flat at 14.5% even though Harvard had a 2.42% increase in the number of early applications. This increase in number of early applications, not just at Harvard but at universities across the board, appears to be a continuing trend, making early admissions applications a new normal.
The early admits of the Class of 2022 is increasingly diverse. Of the 964 admitted students, 1.8% are Native Americans/Native Hawaiians, 9.8% are Latinas, 13.9% are African-Americans, and 24.2% are Asian-Americans. The largest increase for a racial or ethnic group year over year was for Asian-Americans, who comprised of 21.7% of last year's early admitted students.
With Harvard's strong financial aid program, economic diversity also rose for early admits in the Class of 2022. 10.6% of early admitted students are first-generation college students, and close to 58% of students have applied for financial aid so far.
Harvard's Early Action program is not binding, which means admitted students have until May to decide whether they wish to enroll. Accepted students will be invited to attend Visitas, a weekend visiting program that allows students to experience life on campus to help them make an informed decision about where to enroll. This Year's Visitas will be held on the weekend of April 21st.
In an interview with Dean of Admissions and Financial Aid, William R. Fitzsimmons, earlier this fall, he said Harvard College will accept fewer students into the Class of 2022 in hopes of admitting more students off the waitlist. Harvard admitted an unusually large class last year, as an unexpected number of accepted students matriculated into the university this fall.
Harvard's early admission program accepted 26 more students this year, so we might be expecting an even lower regular decision acceptance rate this coming spring. Of the 6,630 early applicants, 4,882 were deferred and 611 were denied. The deadline for regular admissions is on January 1st, 2018 and regular admissions decisions will come out on March 28th, 2018.
Congratulations to all students who were admitted to Harvard's Class of 2022! Create a profile and upload your successful college application materials to inspire and help future applicants. Plus, earn some extra money while you're at it!
Got deferred or rejected? Reset and focus on your regular decision applications. Our premium plans offer different levels of profile access and data insights that can help you get into your dream school. Unlock any of our packages or search our undergraduate profile database to find specific profiles that can help you make an informed choice about where to apply! We have 60,000+ successful college application files uploaded by college students. See how they got in, and how you can too!