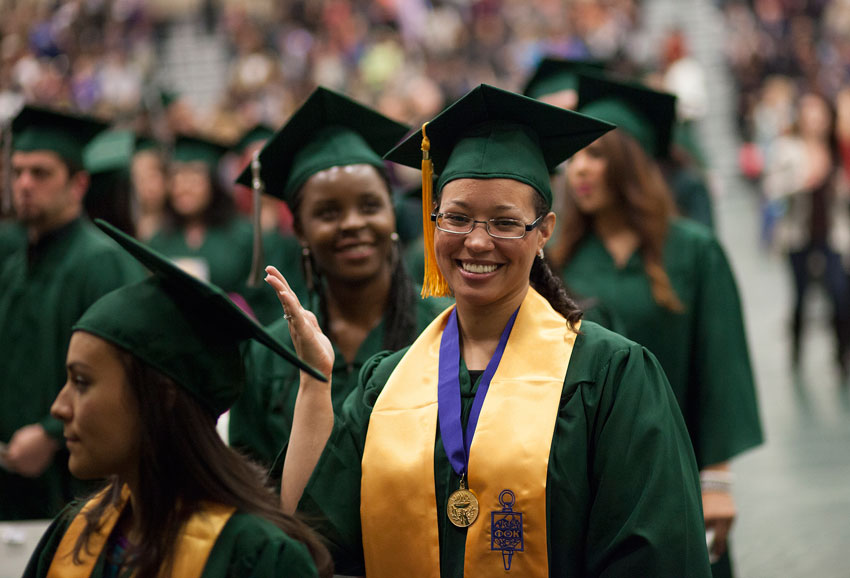 Some Historically Black Colleges and Universities (HBCUs) are in danger of closing as they struggle to find funding. To understand why this is, it's important to look at the background and funding of HBCUs. As a result of this struggle, it's possible that HBCUs will undergo a bit of a cultural shift, accept more non-black applicants and provide more support for new students.
Establishment of HBCUs
An HBCU is an institution set up before1964 to educate black Americans. A large number were established during the years of segregation, when the overwhelming majority of colleges did not permit black students to enroll. Roughly half are private, and half are public. Nearly 90 percent offer four-year degrees, with the other 12 percent providing two-year degrees. Today, more than 100 of these institutions exist across 19 states, and while their student makeup has become more diverse, about 76 percent of students remain black. Many students also come from low-income backgrounds.
Impact of HBCUs
The effect of HBCUs on black and low-income students is tremendous. For instance, 11 percent of black students attend HBCUs despite these schools making up a mere three percent of all higher-education institutions. What's more, 20 percent of all black students who obtain four-year undergraduate degrees do so from an HBCU. Twenty-two percent of STEM degrees awarded to black students were granted from an HBCU.
The Financial Struggle of HBCUs
Over the past few decades, HBCUs have experienced issues with inadequate government funding, reduced enrollment numbers and leadership woes. The economic recession that began in 2008 and changes in parent PLUS loan approvals have hurt these programs. Under 2011 adjustments to the PLUS program, more families have had a harder time financing educations, and students have either had to drop out of school or not even enroll in the first place.
HBCUs have historically seen fewer resources than other colleges. Endowments and alumni giving are lower at HBCUs, for example. President Obama's 2017 fiscal year budget calls for a $30 million fund to support the admission of low-income and black students at HBCUs; however, there is no denying the history of erratic government support.
Possible Changes for Applicants
Since external support is unstable, HBCUs overwhelmingly depend on tuition for their funding. As a result, applicants, including non-black students, may benefit from admissions offices seeking to boost enrollment. To encourage more student applications and to embrace this diversity, HBCUs will need to somewhat adjust their mission and how they market themselves.
Another change for applicants is that HBCUs are working to strengthen the academic records of potential applicants starting as early as kindergarten. The hope is that by working with elementary, middle and high schools on academics, HBCUs will not need to spend as much money on remedial courses for unprepared students. It's also likely that some HBCUs will decrease the number of courses and majors they offer; applicants who want to attend a certain college for a particular major may need to rethink their plans. HBCUs are also working to provide more support for first-generation students as well as those eligible for Pell grants. Last, but possibly not least, to remain competitive, some HBCUs will have to offer dorm amenities such as private bathrooms and kitchen suites that some non-HBCUs provide to attract more student interest.
There is no doubt that the future is poised to bring changes to HBCUs. For example, they will become more diverse while maintaining a focus on serving black populations. Hopefully, they will begin to receive more stable and equitable government funding to continue their important mission.
Starting your college search? Make sure to check out our database of admitted college applicants and find students like you. See their essays, scores, and advice on how to get into your dream school.