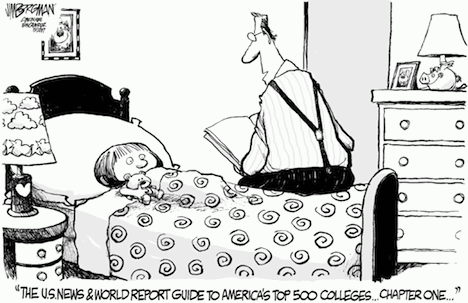 A recent NYTimes article profiled the debate over whether high school entrance exams should be the sole gateway to tuition-free college prep schools such as NYC's Stuyvesant. It also discussed the racial undertones associated with the extensive test prep many students are resorting to to perform well on these exams.
Kassidi Cheng, 12, is in test-prep classes that cost her mother $2,000 this year alone. Some say that the admissions test for the city's eight elite high schools is unfair to those students who cannot afford prep courses.
Beyond issues of race, those who favor a broader admissions policy say the reliance on one test for admission, one that has spawned an industry of tutoring programs, has distorted what it means to be a top student.
One parent argued that students should be able to demonstrate their abilities in a more well-rounded way, "A test like this is not a full indicator of a child's potential."
Judgments about the merits of these exams aside, the U.S. college admission process is arguably "fairer" than those in most other countries that rely solely on exam results. Although U.S. colleges value your individuality over your test-taking abilities, college admissions are ultimately an extension of the same issue: those who can afford to package and polish their applications have a better chance of admission.
In that sense, I really do believe that the more informed students are about what makes for a strong college application or a well-rounded candidate—and the more affordable and accessible this information is—will help to equalize the process.