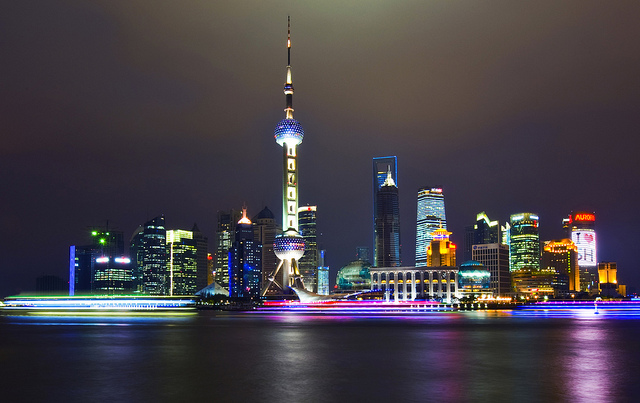 Growing up abroad can certainly impact your college admissions process. Today, we have TerenceZ, USC '19, here to tell us about his experience of going to high school in Shanghai and how that affected his high school career and college selection process. He also explains that going to high school abroad opened his mind to international customs and culture, and how that helped shape him to who he is today.
"Dog meat?! I thought dogs were our friends!" I exclaimed to my uncle, who was busy trying to scoop portions of "dog meat hotpot" from a steaming communal pot into everyone's bowls. I was surrounded by big round tables covered with a bright yellow tablecloth that had a glass "turn-table" in the middle—Chinese New Year lunch in my uncle's "szu-ho-yuan," a traditional Chinese building with an interior courtyard. "Just try it. It'll make you strong! Come on, all the boys here eat it!" my uncle replied in a thick dialect that I could barely understand. This was six months after I moved to Shanghai.

After that visit, I quickly realized how disconnected I'd become from the culture of my family's home country— I couldn't understand my own grandpa! However, because I lived just an hour's train ride away, I was able to visit them often and was lucky enough to reconnect with them. During that process, I learned a lot about my family's past as my grandfather recalled it by the campfire—everything from having our family's treasure carted away by the Communists after the 1949 takeover to the bloodiness of the Japanese invasion. Through this, I became more open towards other cultures, especially with accepting practices that I would have otherwise considered strange.
High school itself in Shanghai is also an entirely different experience from school in the states. I went to Shanghai American School, a private international school in the suburbs. Behind the lush green fields and streamlined buildings lies one of the most competitive environments I've ever experienced. It seems that everyone was constantly comparing their math test scores, their ACT scores, and their college acceptances—a product of "asian parenting," I assume. Initially, that was surprising, but I quickly learned to embrace it. Competition became a driving force for me to constantly strive to improve. I understand those that prefer improving themselves individually and always aim to "do better than the last time," but it's always nice to have extra motivation.

The multitude of opportunities available both in clubs at school and in companies around China solidified my interest in engineering by giving me a way to practice and learn outside of the classroom. My participation in programming club was what showed me that coding could be used to build interesting programs, not just assigned projects in class. Coding in groups also built my patience and my ability to work in a team. My internships with Chinese companies allowed me to apply what I learned in class to complete a project practically and working with professional engineers gave me a vision of the many interesting projects that await after I receive an engineering degree. I realized that it would be much more difficult to gain the same experience in the U.S., as engineering companies rarely hire high schoolers, even as interns. In short, moving to China helped me decide my major as well.
What started as a shocking cultural experience turned out to be an event that helped me discover my roots and passion, and gave me motivation to work harder. Thus, I urge you to go experience another culture by living abroad. You may just accidentally stumble upon a whole new world that turns your paradigm completely upside down.
Find this interesting? Tell us why in the comments below.