Engineering is one of the most popular majors students apply to, but other than AP Physics and AP Calculus, how can high school students discover this interest?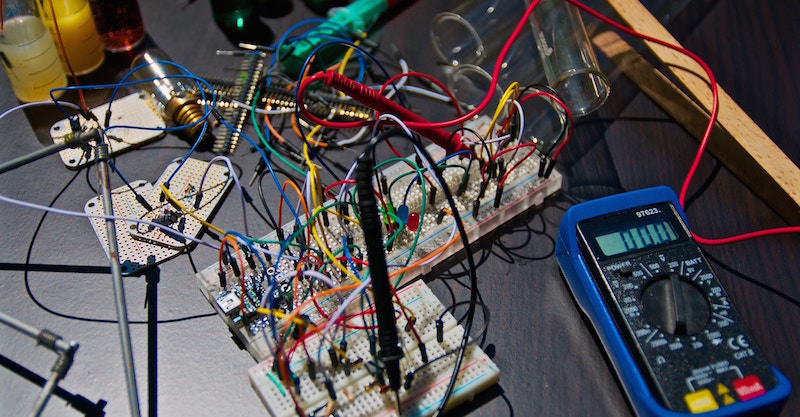 Excelling in your high school's science and math courses? Do you enjoy building things and solving problems? If so, then studying engineering might be something you should pursue.
To begin with, engineering isn't just limited to computer science. With the boom of technology startups, there's a huge demand for software engineers and developers, shifting a lot of the engineering focus and conversation to computer engineering. But within engineering, there are many different disciplines you can dive deeper into: mechanical, civil, chemical and electrical!
If you're interested in discovering whether engineering is something you might like, take advantage of your summer and apply to summer programs with an engineering focus. Not only will it help you discover whether or not engineering is something you enjoy, but you'll also be exposed to the different types of engineering you can study.
Program Dates: July 8th-July 28th
Cost: $2,700 tuition; additional fees depends on location
Application Deadline: June 1st
The Johns Hopkins Engineering Innovation is a four-week summer program perfect for students who want to learn more about the different fields of engineering. Students will complete labs in computer engineering, chemical engineering, electrical engineering, mechanical engineering and civil engineering. Students are also able to receive college credit if they perform well at the end of the program. This program is offered at multiple locations.
Program Dates: June 23rd-August 7th
Cost: $12,825, includes tuition, room/board, and meals. It does not include books.
Application Deadline: May 4th
Cornell's Engineering summer program offers students foundational knowledge to engineering. All students will enroll in the course, Exploration in Engineering, and can take an additional two courses to complement the main engineering class, or broaden their studies by selecting a course in another subject. Students will also gain lab and design experiences to learn about a wide range of traditional and emerging engineering fields.
Program Dates: July 8th-July 28th
Cost: $7,635, includes tuition, room/board, meals, course materials and trips
Application Deadline: April 6th
The Engineering Summer Academy at Penn, also better known as ESAP, is a 3-week intensive engineering summer program on the campus of University of Pennsylvania in Philadelphia, PA. This highly selective program gives highly motivated students an opportunity to explore different subfields of engineering, including biotechnology, nanotechnology and robotics. Students will enroll in one of six courses offered and will receive college credits at the end of their 3-weeks.
Program Dates: ~June 23rd-August, 2nd
Cost: Free
Application Deadline: February 1st
MIT's Introduction to Engineering and Science, or MITES, is one of three summer programs that the Office of Engineering Outreach Program offers at Massachusetts Institute of Technology every summer. It is an intense six-week program that offers rising high school seniors the opportunity to take math and science courses at MIT, and choose an elective to learn more about a subfield of engineering. The program is free and students only pay for transportation to and from MIT. Underrepresented minorities and low-income students are encouraged to apply.
Program Dates: June 10-29 or July 15-August 3
Cost: $5,585, includes tuition, room/board, meals, course materials and trips
Application Deadline: April 1st
Washington University in St. Louis offers a summer program with an engineering focus to expose them to the different fields of engineering and share the career opportunities in engineering. The program is divided into two sessions: a lecture and field trip based portion that educates the students on theory, and a laboratory session that gives high school students the hands-on experience to connect the theoretical to the applicable.
Program Dates: June 30th-August 11th
Cost: Free
Application Deadline: March 1st
CMU's Summer Academy for Mathematics and Science, or SAMS, is a better fit for students interested in STEM field subjects. For students who have excelled academically in math and science in high school should consider this program and use it to see which STEM field might interest them the most. Courses are focused on computer science, engineering and natural sciences. Underrepresented minorities and low-income students are encouraged to apply.
Start applying! While some of these programs have later deadlines, it's best to apply as early as possible. High school sophomores & juniors: this is the perfect opportunity to start thinking about what you're really interested, what you want to study in the future and what careers you might want to explore. So, don't miss out on these opportunities!