A U.S. News Education blog post gives 3 great writing tips for international students:
Translate: By informally translating a piece of writing from your native language into English, you will gain insight into writing structure, word choice, and transitional phrases.
Analyze required reading: When you come across an interesting topic, instead of just skimming for the main points, read with an eye toward writing style to analyze how the author conveys his/her ideas.
Take advantage of your high school/college writing center: Working one-on-one with a writing tutor can help highlight frequent errors, identify alternative options for wrong word choices, and show you examples of proper ways to organize your original sentence.
Points 2 and 3 are actually applicable to all
college and grad school applicants
. In fact, even working in a law firm this past summer, all summer associates were required to meet with a writing coach to pinpoint weaknesses.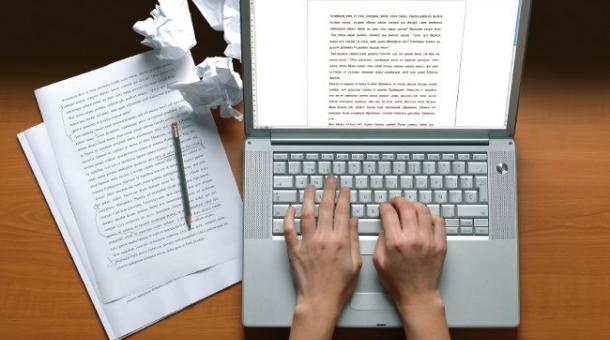 I'd also throw in these suggestions:
Read recreationally. No matter your reading level, take some time a few days a week to read a chapter or two before bed. Though fictional writing is very different from academic writing, you can still glean valuable information about sentence structure and descriptive phrasing. Better yet, read a translated version of your favorite book. Knowing the plot can help provide context and keep you motivated. (I tried this with the Chinese version of Harry Potter.)
Browse best-selling non-fiction. If you have an hour to spare at a bookstore, read the first sentence/paragraph of the best-selling non-fiction books on display. This is a great way to get a sense of how to write an introduction that both draws in a reader and is informative.
Proofread with a partner. It may help reinforce what you learn by proofreading someone else's paper. This is a tactic used by many writing instructors and, though it's a pain for all students involved when it's required, it does expose you to alternate ways of writing you might not have thought to try before.
Improving one's writing is a constant, lifelong endeavor that can yield great returns in your personal and professional life. Check out this article discussing the necessary components of solid college writing: conciseness, clarity, proper grammar and strong reasoning.