University of Michigan is one of the top public universities in the country. Well-known for its undergraduate business program, Michigan also attracts many new students for its strong college athletic programs.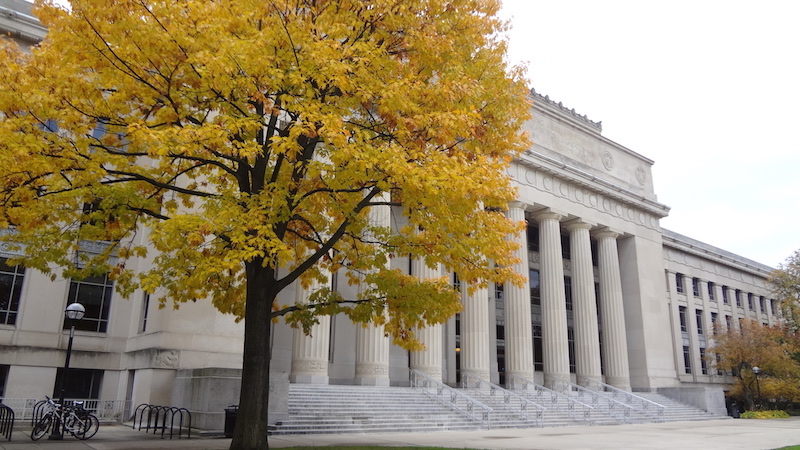 Located in Ann Arbor, University of Michigan is a public university, home to over 28,000 undergraduate students. Attending a large university like Michigan gives you access to a deep alumni network, a broad course catalog and plentiful research opportunities.
Of all the academic programs University of Michigan offers, they are most well-known for their undergraduate business and engineering program. The Ross School of Business is ranked 4th in the U.S. for the best undergraduate business program, strongest in Marketing and Management programs, while the College of Engineering is ranked 6th for the best undergraduate engineering program. While Michigan has more to offer, if you're interested in either of these two areas of study, make sure to consider Michigan this application season.
University of Michigan Student Advice
Don't believe us? See what Michigan students say about the school's location and culture:
"Ann Arbor is the cutest town with lively and nice people everywhere. There are pretty much always things going on, and the school spirit is everywhere. You don't feel like you're in the middle of nowhere like other schools; you're surrounded by a city with a lot to offer. There's Downtown Ann Arbor, Main Street, Kerrytown, and South U bars and restaurants. It's in the midwest, so I get to experience all four seasons, and the campus is gorgeous in the fall.Not to mention football season. Michigan's definitely well known for its school spirit and sports. Football Saturday mornings have been called "the best night of the week." Everyone's in Maize and Blue ready to go starting early in the am. There's also a lot of support for basketball, hockey, and so on. So many good sports to watch and cheer on."
"Ann Arbor is the 2nd best college town in America! Not only that, there are so many international students here, which is what I consider to be true diversity. Ethnic clubs and theater groups create a great atmosphere for those who love culture and the arts, but no matter which organization out of a thousand you join, you will no doubt find a place that's meant for you."
University of Michigan Supplemental Essay Prompts
Want to become a Michigan Wolverine? University of Michigan's application is available on the Common App, but not yet available on the Coalition for Access. Each applicant must respond to the 2 additional supplemental essays on top of writing their personal statement.
As you approach these essays, keep in mind that all your application materials are reviewed as a package. Each essay is an opportunity for you to show off something unique about yourself, and it's important that you're able to connect different parts of your application to each other to make you stand out as a whole.
Essay #1 (Required for all applicants. Approximately 250 words.)
Everyone belongs to many different communities and/or groups defined by (among other things) shared geography, religion, ethnicity, income, cuisine, interest, race, ideology, or intellectual heritage. Choose one of the communities to which you belong, and describe that community and your place within it.
Essay Tips:
Be authentic and genuine.

You can choose to highlight an extracurricular activity/club you've been engaged in for a long time. This helps tie your application together.

This is an opportunity to give the reader some contextual background to who you are. It can be about a community you grew up in, or a community you actively pursued. Either way you'll be able to highlight why this community is valuable to you.
Essay #2 (Required for all applicants. 500 words maximum.)
Describe the unique qualities that attract you to the specific undergraduate College or School (including preferred admission and dual degree programs) to which you are applying at the University of Michigan. How would that curriculum support your interests?
Essay Tips:
In short, this is just a "Why University of Michigan" supplemental essay. Do your research and learn what you can about the school.

Do not just tell them what you've learned from the university website or brochure. It's important for you to relate this back to your interests and passions, and how the university's community of opportunities are able to help you achieve your goals.

Remember this is a two-way relationship. Demonstrate how University of Michigan has what you need to succeed as a student, and what you can do to give back to the school's community.
University of Michigan Supplemental Essay Examples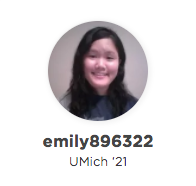 University of Michigan '21
While reading a case study from my Anatomy textbook, I wondered how a boy could collapse after eating a banana. Reading on, I discovered he was missing an enzyme that digests potassium. Diseases and medical policy fascinate me; my goal is to become a pathologist who serves diverse communities around the world through diagnosing, treating, and preventing diseases. The College of Literature, Science, and the Arts (LSA) will provide me with a unique, multidisciplinary education that will give me global insights through research, interrelated courses, and the Global Scholars Program. Read full supplemental essay.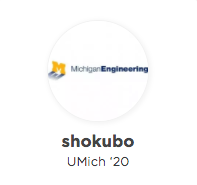 University of Michigan '20
Chemistry has always been a family affair. When I was in 1st grade in Japan, my mother took me to a state park to look at special mountains. They were special because sulfurous gas came out of the ground. My mother reached into her pocket and then said to me, "Why don't you put these copper coins on top of where the sulfur gas comes out, and you'll see what happens." I put all the coins on the small hole and in less than a minute, all the coins became either green or black in color. Since I had no knowledge of Chemistry at the time, I had convinced myself that this phenomenon between copper and sulfur was nature's own unexplainable magic. My grandfather also played a role in what would be my future passion. I used to leaf through his Chemistry books from the 1950s. He would tell me stories about how he got his MBA at the University of Michigan and how that helped him start his own biochemistry company. Read full essay.
——-
Interested in viewing successful applications that got applicants into the University of Michigan? Unlock all of them in one go with our curated package!

Our premium plans offer different level of profile access and data insights that can help you get into your dream school. Unlock any of our packages or search our undergraduate profile database to find specific profiles that can help you make an informed choice about where to apply!