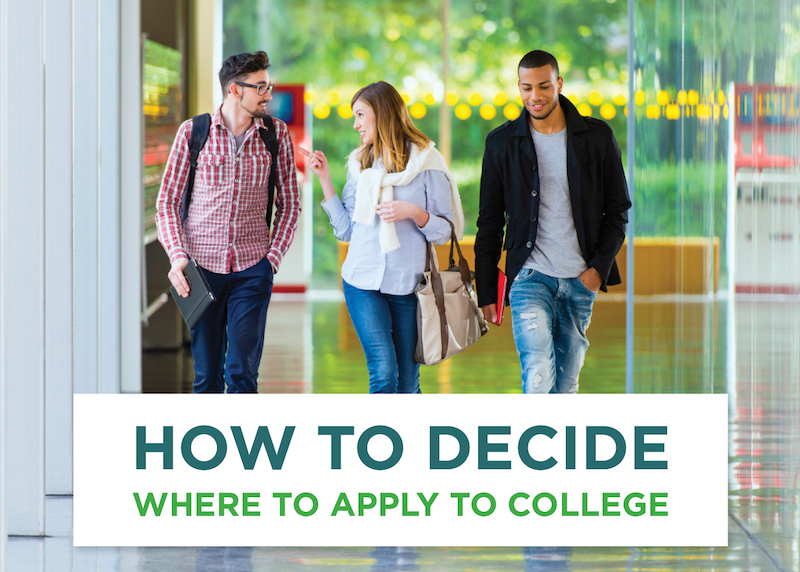 Getting into college is almost a rite of passage for high school students. No matter how many schools you have or will apply to, getting into your first school is always a big relief. But how do you go about choosing what schools to apply to in the first place? Here are five tips to guide you in the right direction.
Take A Tour: The best way to learn about a college is to visit and take a campus tour. Tours are offered all year round, with a majority of the tours happening in the fall or spring semesters. While the focus is walking around campus and seeing the sights, you'll definitely get a better understanding of campus culture and environment. Simply being there while school is in session can tell you a lot about the student body, while giving you an idea of what it would be like to be a student. Sports, food, atmosphere - all things you need to see to really experience.
Show Me the Money: One thing about college that is hard to ignore is cost. However, there are plenty of ways to reduce those rising costs before you arrive on campus. In choosing your school, remember your options: in-state schools are usually quite a bit cheaper than out-of-state colleges. Other factors will also play into phantom costs that you might not think about right away, like travel expenses, living expenses, transportation expenses, and more. While scholarships, loans, and grants are available to help out, the necessary factors are important to consider as well.
College Curriculum 101: Choose a college that has your desired program. Whether you want to study life science or social science, you should pay attention to the types of majors and classes offered at every school you're considering. Some schools are known for certain degree programs and may be stronger in a particular area of study. If you know what you want to major in, make sure the school you attend is known for that major. Not only will that mean more resources while you're on campus, but it'll usually also translate into a strong network of alums that graduated from that discipline. If you're undecided, choose a school that's pretty well-rounded in its degree programs so you can sample before you decide. Looking into certain programs can also help you discover areas of study you've never considered before.
Post Grad Plans: As students become more conscientious of employability after graduation, career and grad school opportunities should be part of the consideration as well. Look not just at how hands-on and helpful a school's career center is, but also look at the most popular careers and grad schools the graduates of that school end up at. Some undergrad programs are big feeders into certain grad schools, companies, and industries, so it's good to have that information before you make a decision about where to enroll in the first place. Plus, going to a school that certain companies recruit at will also mean you'll have a good alumni network (and potential mentors!) to rely on as you job search and move up in your career.
Extras On the Side: While you're headed to college to get your degree, it's important not to forget that you'll be building a life outside of the classroom. Enjoying your college experience is arguably the most important aspect of going to school, so studying the student body and social groups before you go. If you're interested in Greek Life, then choose a college that has lots of fraternities and sororities. If you love to watch football, then make sure to find a school with a competitive team. Whatever your interests are, make sure to choose a college that can help you grow as a person and build your social group, too.
Whether you're just starting your search or you're looking for help applying, it's never too early to make the college application process easier. Search to find students like you or contact a mentor for help with the admissions process so you can narrow down your choices and get a head start.