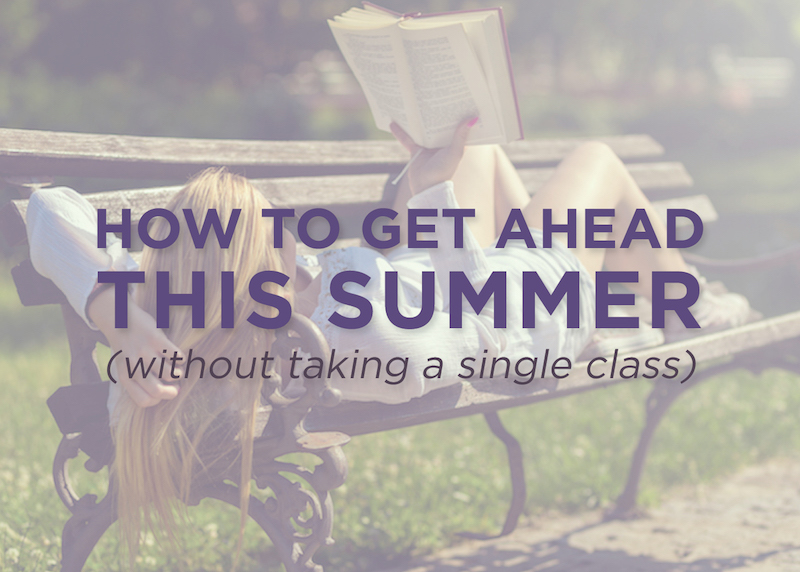 It's time to trade in our winter coats for spring shorts, and welcome summer. With 3 months off from school, there is so much you can do - road trips with friends, barbeques with the family, and even downtime for yourself! Have you given any thought to what to do over the summer? Many students typically sign up for college summer programs or volunteering trips, but those aren't your only options! These users from Stanford, UC Berkeley, and Princeton deferred from popular summer programs for high school students to pursue other interests instead.
Theater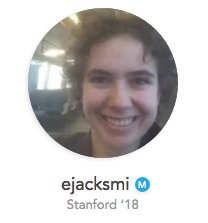 ejacksmi (Stanford '18): Do what you love. Don't try to create some weird balance based on what will get people to like you. Do things that really make you excited. Do you know what you're passion about? If yes, do that! If not, try to find it—try out a bit of everything, maybe during the school year, maybe during the summer, and wait until something sets your heart on fire.
For me, that was theatre, particularly Shakespeare. I discovered it in 7th grade and wholeheartedly immersed myself in it from then on. I love everything about the Shakespeare program I eventually helped to get founded. It works with kids, and I love their insight. It works with texts that I adore. It creates a really positive community. I didn't plan my summers or my years around getting into schools. Instead, I focused on enjoying myself, working on myself, and making sure I was having a positive, safe, hopeful experience, in spite of all the horrors that are omnipresent in high school.
Writing
CogsOfSteel (Berkeley '19): Do whatever you like. But give yourself the self-discipline to accomplish what you like. If you like studying foreign languages, research Spanish/Latin/Chinese/German/*fill in language here* competitions online and try to place in them. If you like a particular sport, put in the extra time to shoot the extra hoop, to swim the extra mile, to jump the extra yard and set yourself above your peers. And if you like writing (as I did), work hard to get published in some way or another (as I did not). For ambition without ability is only desire, and everyone—from the hobo toward food, from the businessman toward money, from you the applicant toward college—has desire. Desire is cheap; ability is scarce.

Research
10206749829085700FB (Stanford '18): The most important thing is to partake in activities that show your passion. Focus on doing what YOU want, and then tell the admissions officer about why that excites you so much. This can be absolutely crazy stuff - maybe you like unicycling while juggling balls, or building huge sand sculptures on the beach. At the same time, maybe you love your schools' robotics team or you're doing some really sweet research at a local lab. Everyone loves something - everyone has a passion. Chase it, and that'll only strengthen your application. Admissions officers see right through stuff that's designed to "look good for colleges". They want to see you, in the raw.
Mock Government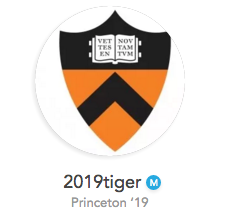 2019tiger: It's very important to keep yourself busy in the summer through internships, volunteering, camps, or summer jobs. It's especially helpful if your summer activity is related to your goals or interests because it can make your application stand out. I liked politics so in the summer after my junior year I attended Girls State, which is a one-week leadership program where I participated in mock governmental processes. I also interned at a law firm for a couple of months. I had friends who were more interested in STEM fields, so many of them took advanced classes or had research internships. Summer is definitely a great time to try something new!
Coding
astein (Stanford '19): Do things that you like. Really. It may seem like a good idea to join a million community service organizations and join all these diverse clubs but if you are just doing it to look good on college apps, colleges can tell. My two interests are STEM and theatre. Every summer I did theatre camps and one summer I did two coding camps. My two community service organizations were theatre outreach and mentoring young girls in science. I did not have nearly as many hours as other stellar students in my school, but my extracurriculars clearly reflected my interests and I was able to speak about them passionately in my applications.
Choosing where to go to college is an incredibly important decision. Make an informed choice by talking to current students on our mentorship platform. Access 60,000+ successful college application files uploaded by college students (they get paid when you view them). AdmitSee is a community of students helping students. Our goal is to bring much-needed transparency to higher education.