As you dive into your college applications, make sure you don't forget about your scholarship and financial aid applications, too.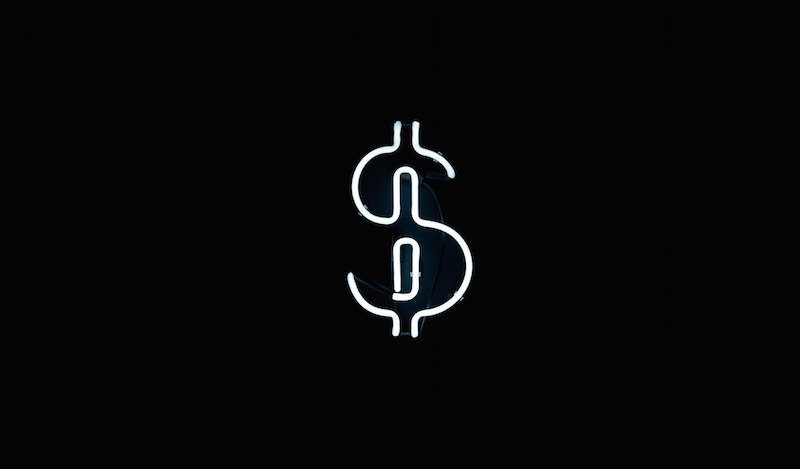 College education comes with a hefty price tag. Even with in-state tuition at public universities, students still need to look for additional scholarships or apply for student loans. So, how can high school seniors manage the workload of their senior courses, college applications, and scholarship and financial aid applications all at once?
1. Start Early
This seems obvious, but I can't emphasize enough how important it is to start early. Get started the summer before, or even earlier! There are actually so many scholarships that are eligible to underclassmen and juniors, so it's important you take advantage of applying to them when you don't have as many responsibilities.
Additionally, FAFSA has made some recent changes. The application is now available starting October 1st, the year before you apply. The 2017-2018 FAFSA application has been opened since October 1st, 2016! If you haven't filed it yet, do it now. Some of the most beneficial aid is given on a first come, first served basis.
2. Create a Schedule
Fall of senior year is going to be really hectic, so make sure you set aside time to look for scholarships and financial aid, and then additional time for you to apply. There are many scholarship aggregate sites you can sign up on: Scholarship.com, FastWeb, ScholarshipOwl and more! You can filter by your demographic and eligibility to make it easier to find opportunities you can apply to.
3. Divide and Conquer
This is where your parents can help with your college application. First, it's important to talk to them about your financial situation if you haven't already. How much do you have look for in aid for tuition? How much for additional expenses? It's extremely supportive to help them aggregate a list of scholarships you can apply to, so you don't have to do the search and focus on applying.
4. Learn from Others
This might be overwhelming right now, but it'll be worth it if you can attend your dream college with minimal student loan debt. Take it from the more recently admitted college students. Here is their advice on strategizing for scholarship and financial aid applications, and what they wish they'd done differently: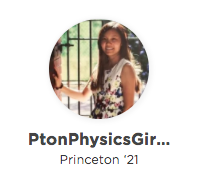 PtonPhysicsGirl
Princeton University '21
Most private colleges only let scholarships replace the student contribution part of the financial aid package—AKA about $5000 or so a year. After that, if you are getting any sort of grant from the school itself, any outside scholarship replaces that grant first. When the school's grant is fully replaced, THEN you can get the outside scholarships to replace other school fees. Because I got $45,000 in grants from Princeton, I would've had to have more than $50,000 in outside scholarships to chip away at the remaining costs I have to pay for Princeton. Therefore, when you apply for scholarships, keep in mind whether or not they will give you enough money to be worth the time. I only applied to one monetary-based scholarship, the Coca-Cola Scholarship, and it gives me enough to cover my student contribution, which is all I really need at this point. View full Princeton application file.
Danistoilova
Barnard College '21
Financial aid had always been a part of my college decision, but it was never the most important part. My advice is to apply to the schools that you want to apply to even if they seem out of reach financially. You never know what will happen and it's important to take the chance in the first place. I do plan on taking out a large sum of loans to pay for my college education, but as long as the loan amount does not exceed the average starting salary of the career that you plan to go into there is no need to spend endless nights and days worrying about how you will be able to afford college, it is possible. View full Barnard application file.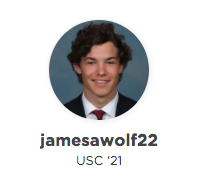 Jamesawolf22
University of Southern California '21
Some people know that they are going to have trouble paying for college. My advice: apply for EVERY scholarship you can find. You'd be surprised at the amount of scholarships that are offered to today's youth. Some are more traditional, involving a resume and essays. Others are much more offbeat. I remember my college counselor announcing a scholarship that was only open for a few days. All you had to do to earn the $500 scholarship was submit a video of yourself jumping rope for 60 seconds straight. As early as possible, find a scholarship-search website and apply to all you can. View full USC application file.
Alishaz
Stanford University '21
I applied to most of my scholarships during the fall of senior year. While it's the most stressful period because of first semester grades and college applications, it's the window for the best-valued scholarships. Because I prioritized scholarship applications over my college applications in September, I ended up receiving the full tuition, merit-based Cameron Impact Scholarship and several other smaller scholarships.
I think that scholarships are a lot easier to do just because there's a lot of opportunity to recycle essays and share more about what you love to do. If you're passionate about STEM, look for scholarships and competitions that focus on it. If you're passionate about community service, look for scholarships that focus on leadership and service. Keep reading in her full Stanford application file.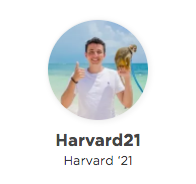 Harvard21
Harvard University '21
For scholarships, try your best to apply early and compile all the financial information you need in one place for easy access. It can be incredibly daunting when you have 10+ schools you are applying to and you have to make sure you send another whole round of applications just for aid. A word of advice for international students or those applying to need aware schools - those schools should NOT be a first choice or even a fifth choice. As an international student applying for FA at Stanford and JHU, my chances at admission were even lower than normal. View full advice in his Harvard application file.
​Hopefully this helps! You can find more useful tips on the topic using our Advice Search. Our premium plans offer different level of profile access and data insights that can help you get into your dream school. Unlock any of our packages or search our undergraduate profile database to find specific profiles that can help you make an informed choice about where to apply!