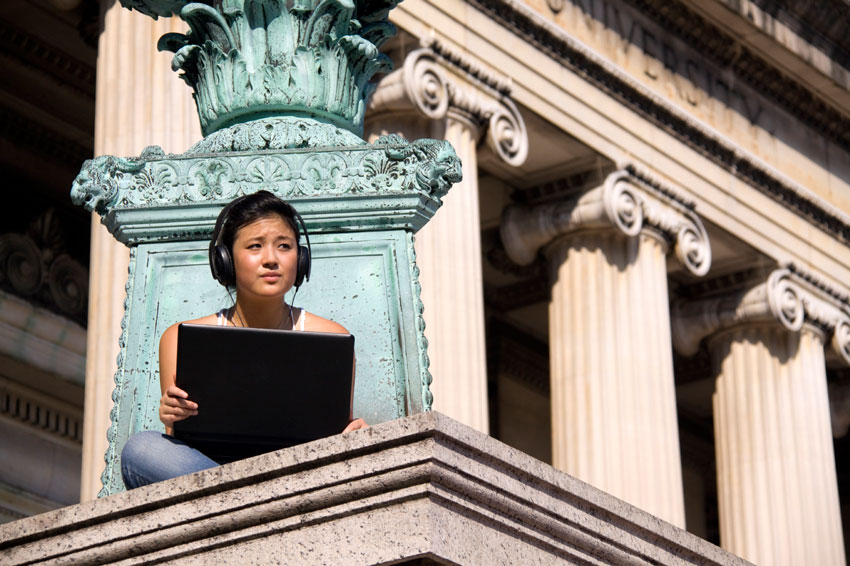 The transition from high school to college is difficult for everyone, whether you're going to the state school 20 minutes from your house or flying across the country. For the vast majority of freshman, this is the first time they've lived away from their parents, and it's common to feel anxious and excited at the same time. If you're almost through freshman year or you're looking ahead to your future, these tips will definitely help you settle in.
Take it one day at a time
It's easy to think, during your very first week of classes in college, that there is no way that you will be able to keep up with everything and stay sane. There are a million clubs to join, a ton of new friends to hang out with, jobs to get, and, of course, the classes (the main reason that you go to college in the first place). With so many new people and opportunities presenting themselves everyday, it's easy to get overwhelmed and caught up with student life. It's important to remember that you have your entire college career to make friends and become involved on campus: freshman year is about acclimating to the different academic environment of college and adjusting to living more or less independently. Take it slow!
Prioritize
When you get to college, you get to be in charge with all the decisions you make on a daily basis. No matter how much freedom your parents gave you in high school, ultimately, there are still rules to follow. In college, you can pretty much do whatever you want, whenever you want. And while there are still rules, the things your parents used to make you do are now your responsibility. It's easy to slip into a habit of staying up late, to party, or just watch Netflix and sleep through classes the next day - and unlike high school, nobody will come yelling at you that it's time to get up. Everybody goes through a learning curve of figuring out what they need and want to devote their time to, which is why being consciously aware of what your priorities are is important. To that end, it really helps to…
Make a schedule
Seriously. After the first few weeks of classes, you'll probably have somewhat of a schedule figured out; at the very least, your classes will be set, and you'll hopefully have figured out a group or two you want to be involved with on-campus. But since your schedule changes from day-to-day, it is immensely helpful to make a physical schedule (or Google Calendar, iCal, etc.) to help you stay on track and not forget important deadlines and classes. Academic life is different in college: you can easily go for weeks without having homework due, and then all of a sudden have three midterms on the same day. Having a schedule will help prevent you from getting caught by surprise!
Get enough sleep
This may seem trivial compared to the other tips written on this list, but it's entirely likely that sleep is not on your mind as much. College classes are harder and involve more thinking, in general, than the busy work often assigned in high school courses. You need to be mentally alert to do the work you'll be assigned - with all of the social aspects and general freedom college provides, it's very easy to let sleep become your last priority. Since you build your class schedule on your own, many students plan so that they have at least one day a week where they don't begin classes before 10am. That extra hour or two of sleep you'll be able to get the night before will make a world of difference when it comes to staying awake and alert in class.
Want to help thousands of high school students get into the college of their dreams? If you're a college student, you can sign up now, and you'll automatically be entered into our monthly $1,000 scholarship. If you're applying to college (or just starting now), search our database to find students like you and see how they got in. You'll find their essays, scores, and advice, so you can get a better idea of what schools to apply to.