Colleges love to see how you turn a challenge into your life into a learning experience or accomplishment. Arsh Shah Dilbagi did that in a big way, and created something revolutionary in the process.
The world communicates in different languages. But what if your breath could be a language? Thanks to Arsh Shah Dilbagi, even breath can be translated into speech. At the age of only 16, Arsh created a device that could revolutionize the way millions of people communicate.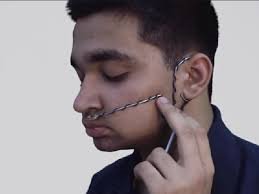 The device uses signals from a person's breath via Morse Code, which are picked up by a sensor, and transforms them into speech. Shah has named his device Talk. Talk is truly a revolutionary product: it is estimated that 1.4% of the word's 7 billion people are affected by an illness that leaves them immobilized. This includes those with MS or ALS who cannot form words due to paralysis.
Dilbagi's invention, categorized as a Augmentative and Alternative Communication (AAC) device, can significantly improve their ability to communicate every day. "In nutshell, Talk has the potential to change the world by enabling people with disorders like LIS, ALS etc., speech impairments like Dysarthria and even Mutes to communicate and interact with the world like never before," Dilbagi writes. "It's my turn to change the world."