Being a firefighter takes courage - and imagine taking the job at just 16 years old! With a patent pending and an MIT acceptance, we think you'll find Rachel's story incredibly inspiring!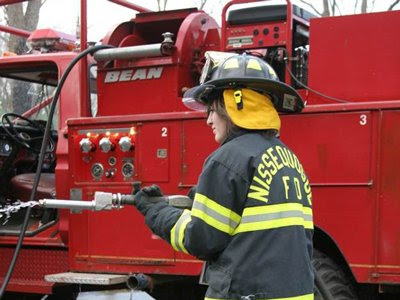 Rachel Davis
When Rachel Davis was 13, her home burned down. Left with almost no possessions and just a pile of ashes, she decided that she wanted to prevent what had happened to her from happening to anyone else. Because of her age she wasn't eligible for being a firefighter at such a young age, so for the three years until she was 16, she studied chemicals and other ways to make flame retardant materials with the intention of preventing fires in others' homes. Now, she has a patent pending on her flame-retardant plastic mix, which is based on a flame retardant material used in clothing. At the age of 16, when she became eligible, she joined the volunteer fire battalion in her town, where her dad is a lieutenant.
Rachel has been featured in Business Insider for her dedication to fighting and preventing fires. She now attends MIT, where she studies materials science and engineering! We hope her story will inspire you to follow your own passions and pursue challenging extracurriculars.