​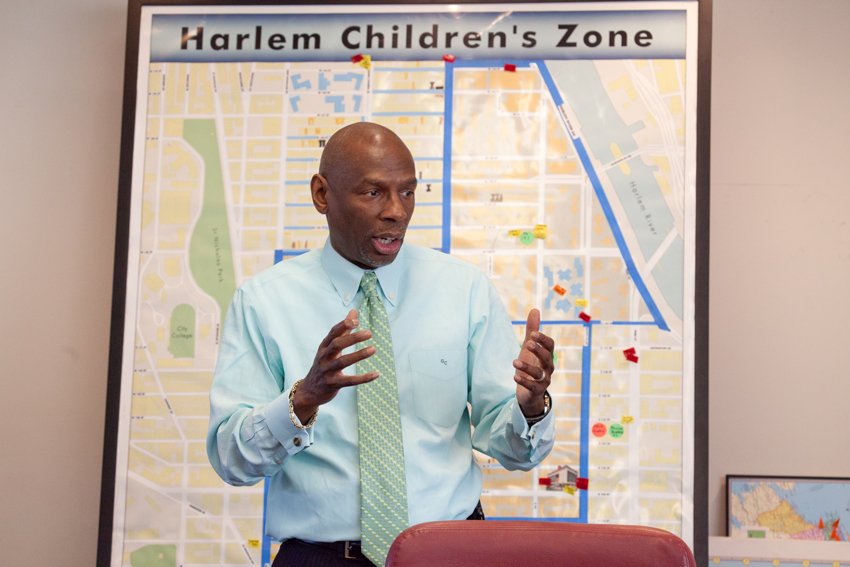 Education is, and has always been, one of the most important aspects of growing up. Spending time learning about new subjects, interacting with other students, and challenging yourself to reach new levels can shape the rest of your life.
To honor Black History Month, we wanted to take a look at one educator that is changing the way we view learning. Geoffrey Canada started the Harlem Children's Zone in the mid-1990s as an attempt to change the social and educational constructs hurting urban youth. After growing up in a poverty-ridden neighborhood in the Bronx, he wound up graduating from Bowdoin College and attended the Harvard School of Education. He was selected by New York Gov. Andrew Cuomo to be a member of the New York Education Reform Commission.
Canada marked off an area for the Harlem Children's Zone in New York City and attempted to reach as many kids as he could, effectively planning on supporting them and keeping them in school. The idea was to perpetuate success in this neighborhood by instilling a culture of positivity. Since its inception, Canada and the Harlem Children's Zone have helped thousands. In 2013 alone, the program worked with 12,300 students and 12,400 adults, providing after-school activities, college counseling, and more. About 95% of the high school seniors went off to college, a number that had risen significantly since the program started.
Beyond that, the program itself has helped other communities around the US (and internationally) grow to support students and increase high school graduation rates. Since 2005, Canada's program has hosted workshops for almost 500 communities in the US alone, along with almost 200 communities worldwide.
Though Canada stepped down as CEO, he still remains heavily involved in Harlem Children's Zone. His influence and hope for change has helped thousands of students graduate and attend college.